Best webcams for streaming
There are plenty of webcams out there, but choosing one for your streaming needs can be a challenge. When looking for a streaming webcam, you want to keep some things in mind. In addition to having great video quality, you need to look for features that would help make the streaming experience better, for both you and your viewers. For instance, you might want to look for a webcam that offers good video quality even in low-lighting. Or look for a webcam that has great autofocusing. If you're keen on it, you might even want a webcam that can record in 4K. There are a lot of features and specifics to keep an eye out for, but what's important is finding the right one for you. Here we've got a list of the best webcams for streaming that you can get your hands on.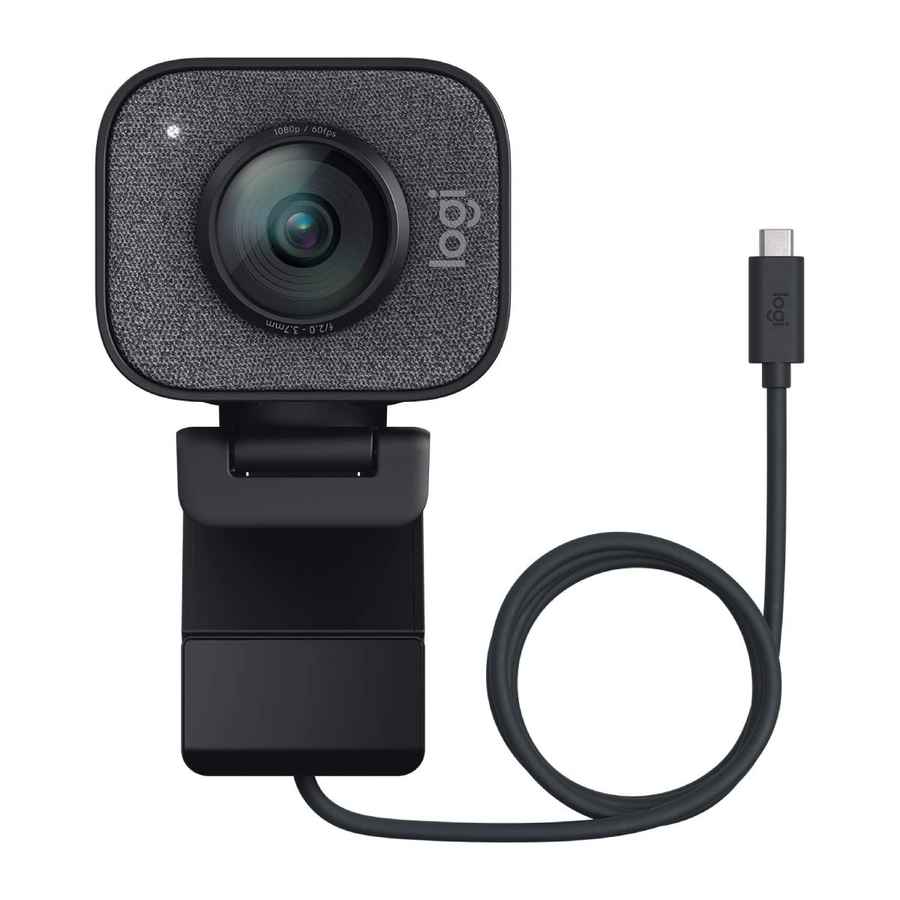 The StreamCam is a boxy camera that measures 2.59 inches long, 2.28 inches wide, and 1.89 inches in depth (Dimensions mentioned for Without Mount) and comes in White or Graphite colors to choose from, with impeccable image quality, front-facing dual microphones, a wide range of mounting options, and USB-C connectivity. It is an ideal camera for broadcasting to all streaming platforms. Logitech StreamCam is compatible with Microsoft Windows as well as macOS. This webcam is well capable for streaming and recording video in full HD 1080p at 60 fps. The AI-enabled facial tracking delivers accurate focus and exposure. Users get full HD in the 9:16 format for Instagram and Facebook stories. StreamCam makes use of USB Type-C to give fast video transfer rates. The Logitech StreamCam is designed for Open Broadcaster Software (OBS), XSplit, and Streamlabs, allowing you to stream to Twitch, YouTube, and other networks with ease. There is a 1-year limited hardware warranty that comes with a monitor mount, tripod mount, 1.5 m USB 3.1 Gen 1 Type-C cable, User Documentation and a 3-month premium XSplit license.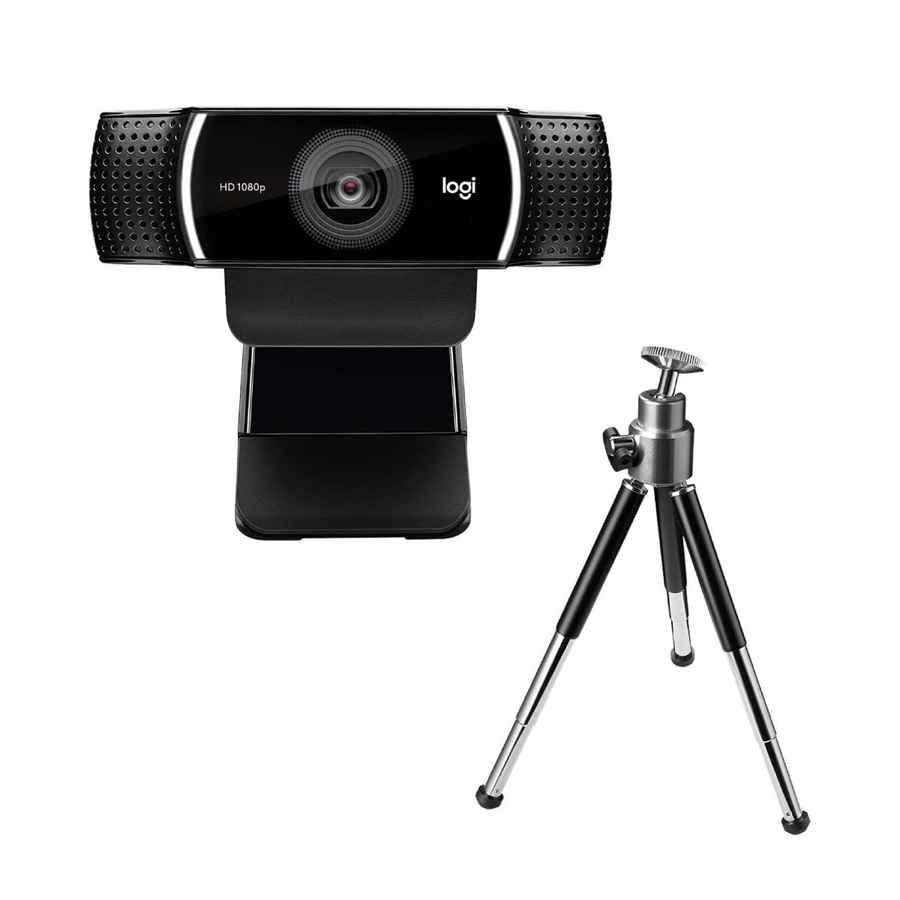 Logitech C922 HD Pro webcam is perfect for people who often go live on YouTube, Twitch, or similar channels. It helps in streaming anything at 1080p or HD 720p. This webcam is an all-in-one device owing to the free 3-month Xsplit premium license provided with it that offers you the features of XSplit Broadcaster and XSplit Gamecaster so that you can broadcast with perfection. Exciting details can be captured with complete clarity and brightness, with all the natural colours with the glass lens of this webcam. While broadcasting anything at 720p and 60 fps, there won't be any lag or distortion, ensuring a smoother experience throughout. You can get sharp and brighter images even in dim-lit settings as the webcam fine-tunes the lighting conditions with its HD autofocus and light correction features. On either side of the device, there are 2 microphones to capture the sound from all angles, ensuring that it is natural and clear. It is a plug-and-play device, and hence you don't need to put a lot of effort into installing it. The recordings can be customised, and videos can be created with a single intuitive interface by adjusting the camera settings as per the requirement.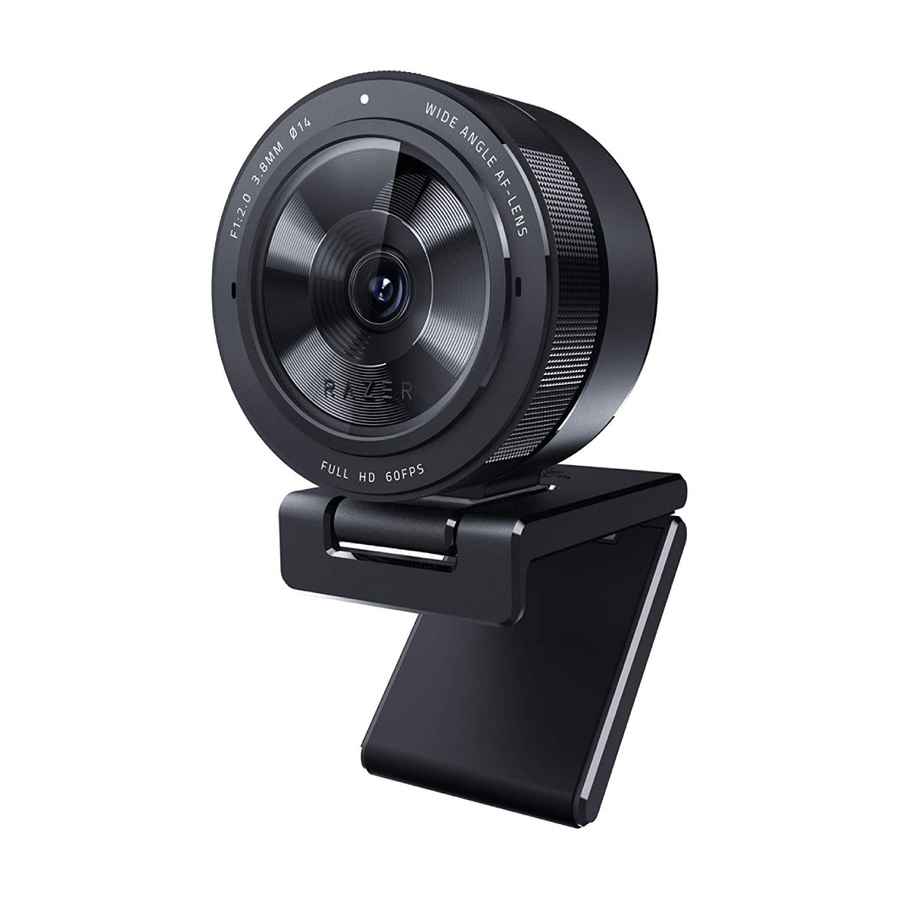 Razer Kiyo Pro comes with an Adaptive Light Sensor that lets you serve the best images as it can. It is fitted with a larger 1/2.8 ultra-sensitive CMOS sensor connected with STARVIS technology, FHD USB Webcam. It can detect bright or dark surroundings and adjust according to the light mode for picture clarity every time. Razer Kiyo Pro lets you have the standard video streaming and video conferencing. It has a high-performance adaptive light sensor to let you enjoy the clarity of every lighting condition and serve you with the best quality pictures ever. It is equipped with HDR-ENABLED AT 30 FPS that lets you stream your pictures and videos with vibrant pop colours and provide you with a dynamic range of video-making experiences. You can correct the images or videos over the underexposed areas. It comes with a circular design than the usual rectangular webcam designs. It possesses the large Gorilla Glass 3 protective shield for the lens. It balances with the monitor's edge and is strong enough to get the hold on the tripod. The stand lets you tilt the product anywhere upto an angle of 90 degrees and fix it to the point that is straight down at your desk table.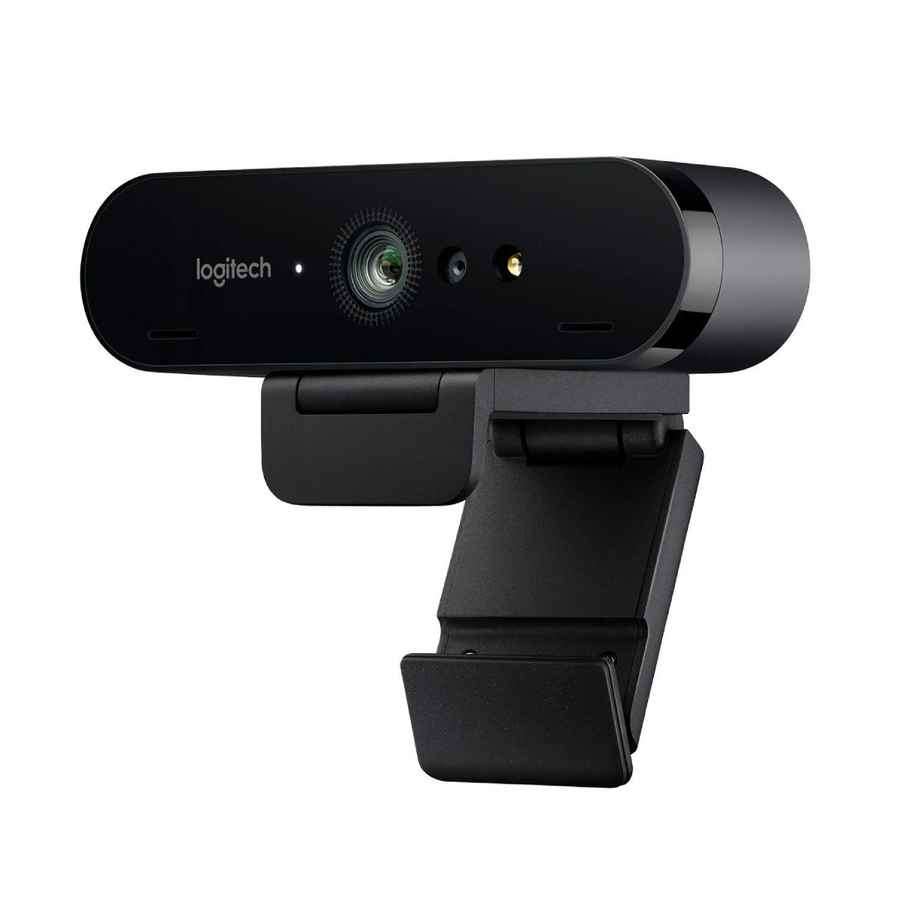 Logitech Brio is an Ultra HD webcam that is perfect for video meetings. It supports HDR and Windows Hello because of its integrated optical and infrared sensors. Your surrounding lighting environment doesn't matter as it helps you look best even in low-lit areas, direct sunlight, or contrasting lighting conditions with its RightLight 3 and high dynamic range (HDR) technology.The high resolution ensures the clarity of the video. It is also great in detail, colour and frame rate, and autofocus with a 5x HD zoom feature. The high frame rate ensures that there will be no lag while streaming, resulting in a smoother experience. It has an adjustable field of view. So you can focus closely on yourself, have a balanced frame or full context by selecting the appropriate diagonal angles. The dual integrated omnidirectional mics come with noise-cancelling technology so that there is clarity in the captured audio. You can experience natural-sounding and clear audio with it.On Windows Hello, it quickly recognises the face with its optical and infrared sensors. All you need to do on Windows 10 is just look into the Brio lens, eliminating the need for typing a password for logging in.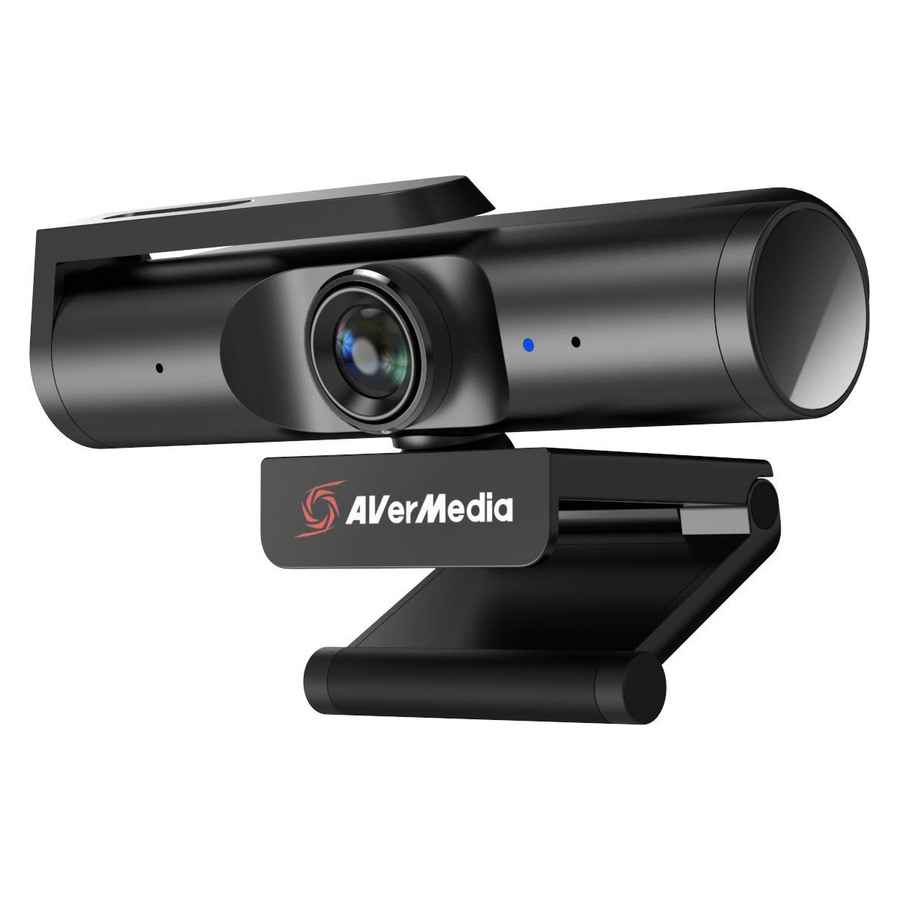 The built-in 4K lens of the Live Streamer CAM 513 captures amazing 4Kp30 videos that meet high-quality image creators' needs. With Sony® Exmor™ technology and AVerMedia's fine-tuned settings, you'll be able to deliver accurate, transparent video in 4K UHD. Also, this device comes with an embedded stereo microphone and UVC support.