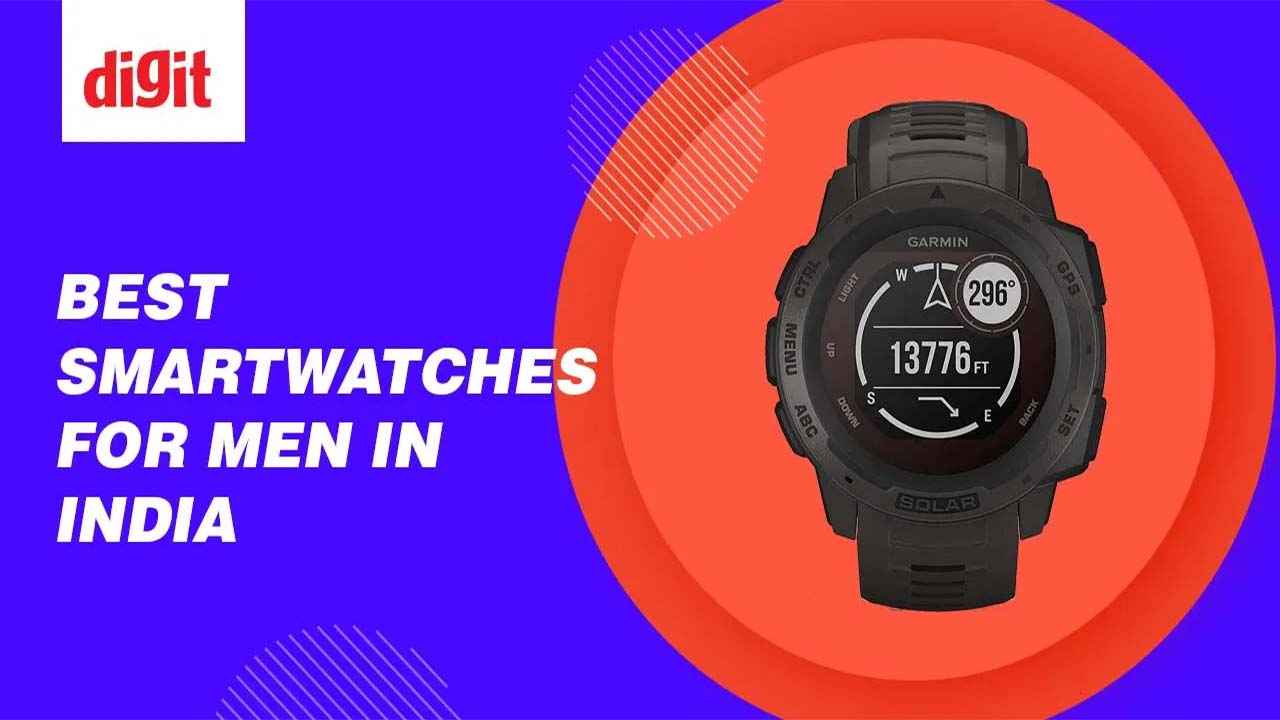 For centuries, men have been interested in wearables that show time as they help us better manage our daily activities and have a positive attitude towards life. This relationship became evermore personal once these portable timepieces became smart. The so-called smartwatches let us stay connected to the world and track fitness. Generation after generation, they have gotten better at gauging crucial men's health conditions and well-being cues. Today, we have smartwatches like Pixel Watch that can monitor Electrocardiograms. Fitbit Sense can well sense your stress levels from an electrodermal (EDA) sensor. Garmin watches take activity monitoring to the next level. And the iPhone maker not only seems eyeing healthcare way too seriously but also is taking on the competition with something like the Apple Watch Ultra. Now, even if you aren't curious about these stats, and want something stylish from a traditional sense, there are options for that too. Case in point: the Tag Heuer smartwatch that's listed below.
So, you see there are so many smart wristwears out there and choosing the right one can be overwhelming. Well, we are here to help you out. Let's check out the best smartwatches for men based on factors like design, features, tracking performance, battery life, etc. And we won't just jump into the roll call. Rather, start with answering some of the queries you may have about smartwatches.
Men generally have a larger wrist circumference and Apple Watch Ultra is one chunky smartwatch that brings capabilities that sports enthusiasts and athletes would want. But even a regular man can ignore those aspects of it and use its dependable tracking features and smart utilities. It is made of an aerospace-grade titanium body, a durable build, a large bright sapphire crystal glass front, a special button arrangement for ease of use, a stupendously long battery life, dual-frequency GPS for one of the most accurate positioning while you go into remote terrains, and when you need help, its orange colour and the option to raise an 86-decibel siren could prove life-saving.
We haven't yet taken into account, the features of the Apple Watch Series 8 like crash detection, emergency SOS, both GPS and cellular connectivity, etc that make it even more powerful and appealing to regular and power users alike.
However, if you are more regular and want something simpler, then you have the vanilla Apple Watch:
out of stock
as of 28 Sep 2023 20:51 20:51
Although it's very similar to the Series 7 in looks and features, it's the latest Apple Watch and that means one extra year of software support. The newest features include car crash detection, crack-resistant front glass, IP6X dust resistance, and WR50 water resistance. In our experience, this is the best mix of smart features (that act as a great smartphone companion, a computer on its own) and class-leading fitness and health tracking. Both Apple watches work with the Apple ecosystem only, but the integration is so ingrained and seamless.
Now, if you want something that's a strong competitor of Apple Watch Series 8 from the Android side, you have:
Rs. 37,999
Rs. 45,900
in stock
as of 27 Sep 2023 09:49 09:49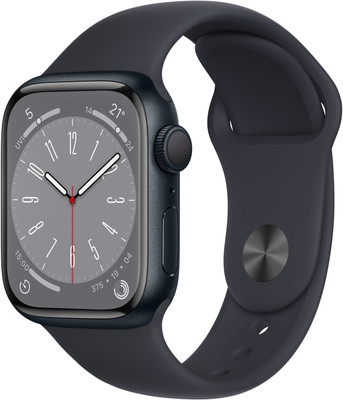 Rs. 41,999
Rs. 45,900
in stock
Samsung has thrown the kitchen sink and more at the Galaxy Watch 5 Pro (here's my experience). It is packed to the brim with features like GPS routing, swimming and plenty of workout modes, snore detection whilst sleeping, a Body Fat Composition analyzer, and in select markets, a blood pressure monitor as well as Google Assistant support. This is a giant watch and comes with a military-grade build comprising of titanium alloy chassis, Sapphire Crystal glass face, MIL-STD-810H endurance rating, and IP68 ingress protection.
If you want pretty much this offering but in a more modest build, go for the Galaxy Watch 5. Both Galaxy watches don't work with iOS, just so you know.
Where Garmin Venu 2 Plus stands out from the crowd is its comprehensive and in-depth coverage of health and fitness parameters. If you are a sucker for data, then you are in for joy using the Garmin Venu 2 Plus. But, if you are not, then the Venu 2 Plus' user interface can be a bit mind-boggling. You get features like calling (as long as it's connected to a smartphone) thanks to a built-in speaker and microphone, voice assistant (even Google), music storage, LiveTrack (a real-time log of your location that others can follow along), GPS, and a rather reliable set of sensors and tracking. Garmin has also packed in a massive battery that lasts long. The bundled charger tops the up the thing stupid fast too.
The watch looks splendid on one's wrist. If you dig a round-dial smartwatch, then that's a bonus.
Rs. 44,990
in stock
as of 28 Sep 2023 11:22 11:22
Fitbit has been around for a long time now and most people may have a strong brand recall for it. Sense 2 is the brand's modern smartwatch with a body response sensor. Its unique pitch is that by using skin temperature, sweating behaviour, and heart rate, the watch can indicate your stress levels. Further, it guides you in recovery with breathing exercises, and may even suggest you go out for a walk.
The Fitbit smartwatch also features 5ATM water resistance, GPS, Alexa support, and the ability to take calls. But, you can't make calls. There is no rich app library or Google Assistant support either.
Rs. 22,499
Rs. 24,999
in stock
5 new from Rs. 22,499
as of 27 Sep 2023 08:50 08:50
If you have a tight budget but want a good smartwatch, then Amazfit GTR 4 is worth checking out. It features a round AMOLED display, 200+ watch faces, dual-band circularly-polarized GPS antenna tracking, a 2-week battery life claim, a call facility whence connected to a phone, music storage, 150+ sports modes (including swimming), automatic tracking with 8 sports (including Outdoor Running, Cycling, Walking Elliptical, Rowing, Treadmill, etc.), 5ATM water resistance, sleep monitoring, Alexa personal assistant, 24-hour tracking of heart rate, SpO2, PAI health score, and stress levels. There is even Strava integration here.
Pixel Watch is Google's first smartwatch and a decent one at that. However, the company isn't officially selling it in India. You can however grab it from Amazon.in. It's probably an imported piece and so, you won't be getting a warranty for it in India. Still, if you are excited to buy this Pixel smartwatch, know that it sports an elegant circular design, Fitbit integration, WearOS 3 smarts, Google Assistant, GPS tracking, 40 sports modes, an ECG app Emergency SOS option, and LTE connectivity. There is no SpO2 monitor.
Disclaimer: Digit, like all other media houses, gives you links to online stores which contain embedded affiliate information, which allows us to get a tiny percentage of your purchase back from the online store. We urge all our readers to use our Buy button links to make their purchases as a way of supporting our work. If you are a user who already does this, thank you for supporting and keeping unbiased technology journalism alive in India.