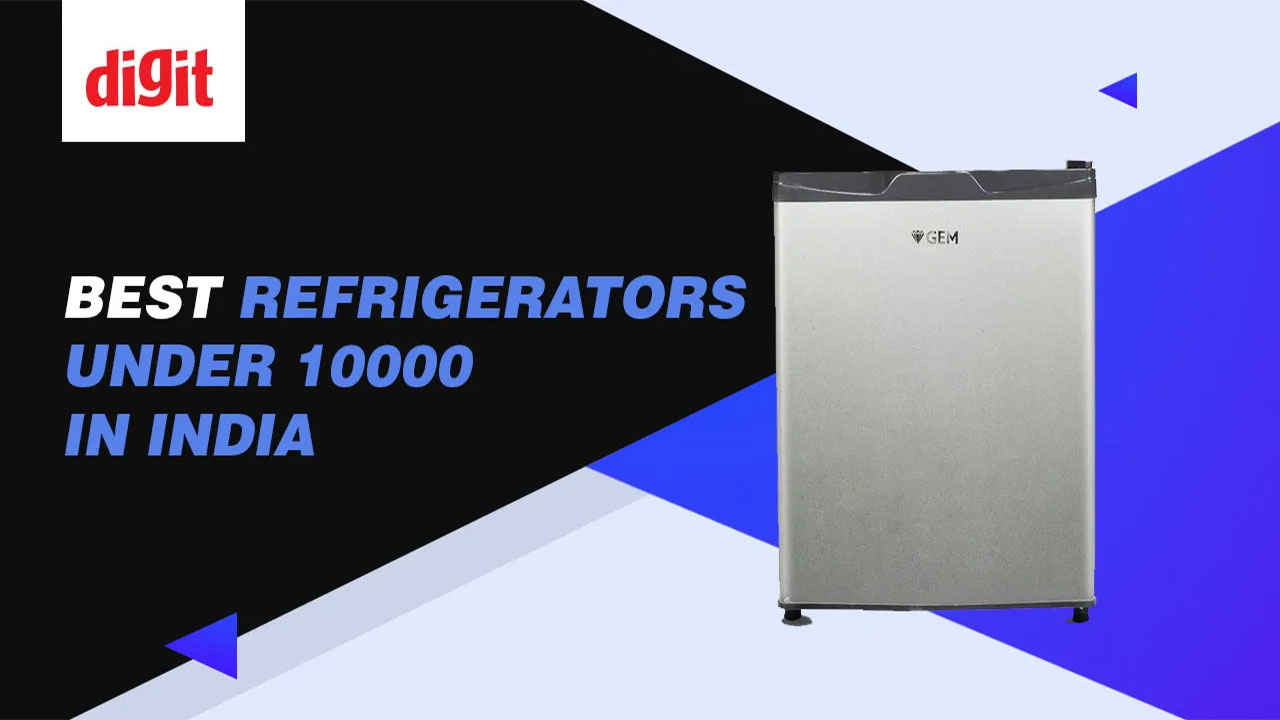 This is the list of best refrigerators in India in the Rs. 10,000 to Rs. 12,000 range. Refrigerators in this price segment are suitable for bachelors or couples who do not need large refrigerators. These refrigerators are mostly single-door units. The key aspects to look for when buying affordable refrigerators are the overall storage capacity, power consumption, the number of shelves, and the flexibility offered for storage. In the list below, you will realize that most refrigerators are priced above Rs. 10,000. That is due to the fact that in a strict budget of Rs. 10,000, you will only be able to buy mini refrigerators which are meant as additional refrigerators and not as the main refrigerator for your daily needs. By spending a little extra we recommend you buy standard refrigerators with 150 to 180-litre capacity which is adequate for a single person or a family of two. We have recommended refrigerators on the basis of features and specifications from brands like Voltas, Whirlpool, Godrej, and Haier. The Whirlpool 184 litres model is our top pick for a refrigerator in the Rs. 10-12,000 price segment as it gives ample storage along with some very useful features like cooling retention in case of long power cuts, stabilizer free operation and it also is inverter compatible. All these makes the Whirlpool refrigerator a great value for money proposition.
Rs. 12,000
Rs. 16,000
in stock
as of 27 Nov 2023 12:37 12:37
Rs. 13,590
Rs. 18,490
in stock
2 new from Rs. 13,590
as of 29 Nov 2023 00:11 00:11
out of stock
as of 30 Nov 2023 16:58 16:58
Disclaimer: Digit, like all other media houses, gives you links to online stores which contain embedded affiliate information, which allows us to get a tiny percentage of your purchase back from the online store. We urge all our readers to use our Buy button links to make their purchases as a way of supporting our work. If you are a user who already does this, thank you for supporting and keeping unbiased technology journalism alive in India.