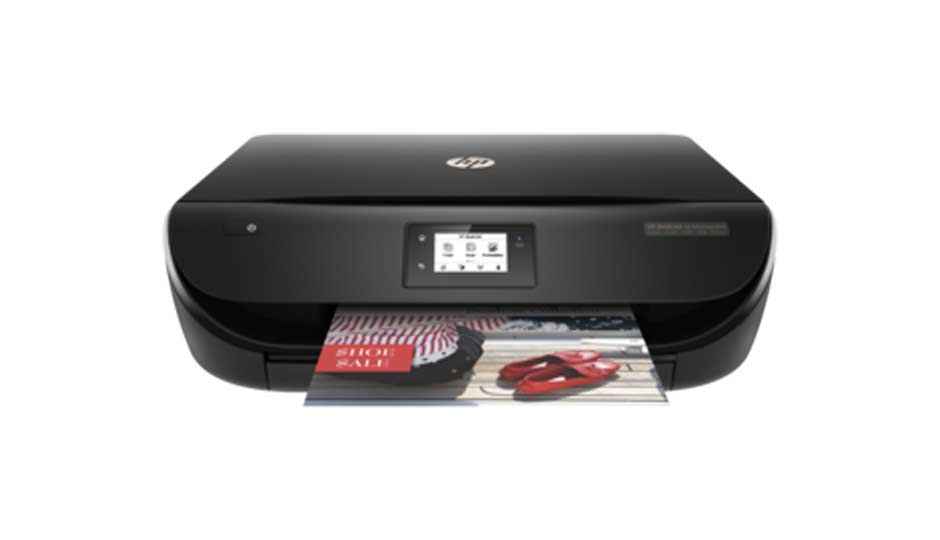 Sitting at the top is the HP Deskjet Ink Advantage 4535, a worthy occupant of our Top 10 MFP list. It's easily one of the most compact multi-function printers around, packing in a whole host of features like -- email print, Wi-Fi print, touch screen dial, etc. The HP Deskjet 4535 comes with traditional colour cartridges offering fast printing and scanning speeds -- whether it's a 64 page DMystify booklet, high-quality photo, or more. It aced pretty much every task we threw at it, hallmark of the best all-in-one printer. A true all-rounder and well worth the money and one of the best printer available for purchase.
| | | | |
| --- | --- | --- | --- |
| | Out of Stock | 6600 | |
| | Out of Stock | 9152 | |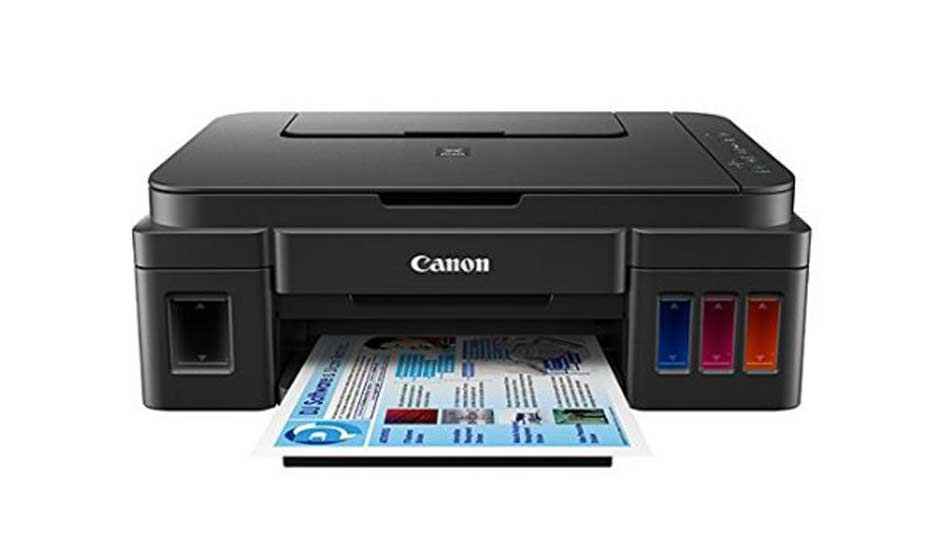 Sporting a small form factor, despite its in-built ink tank colour technology, the Canon Pixma G2000. Its high-yield ink tanks are capable of printing up to 6000 black pages and 7000 colour pages, respectively. The printer's fastest boot and printing out high-quality photo prints on glossy paper. The scanned prints were also pretty good in quality. It's a little expensive compared to other printers featured here, but it's form and function justify its high asking price for sure. One of the best printer out there in terms of speed and consistency.
| | | | |
| --- | --- | --- | --- |
| | Available | 9199 | |
| | Available | 14150 | |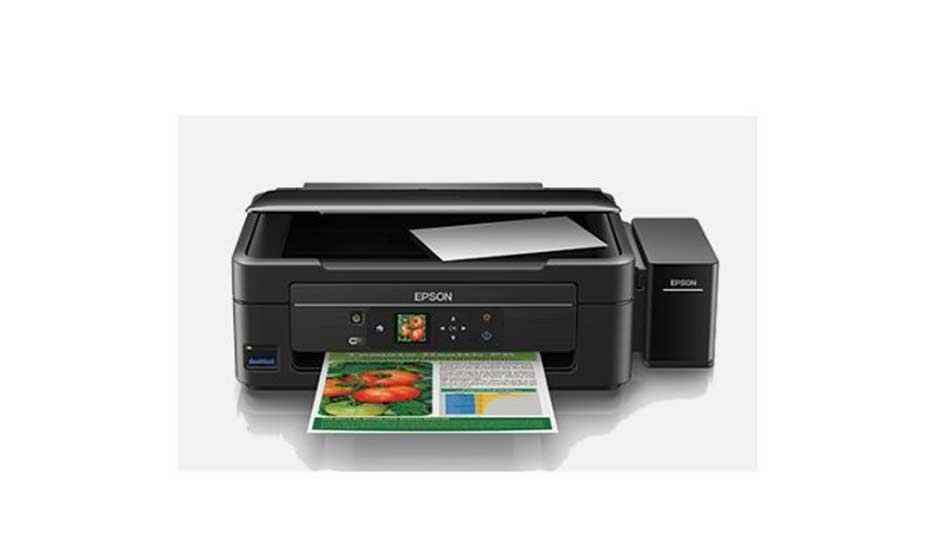 Similar to the Canon Pixma G2000, the Epson L455 comes with its ink tank technology – where the ink needed to print documents and photos sit in bottles. But unlike the Pixma G2000, the ink tanks sit on the outside of the printer. This makes changing the ink bottles fairly easy, but doesn't help the MFP score points on looks and design. Compared to the HP and Canon MFPs, the Epson trailed in every test except copying documents and images. It produced beautiful high-quality photo prints and readable documents even at minute font sizes, ensuring it finished third in our list of Top MFPs. This Epson is one of the best printer for home use or small business without upsetting your budget.
| | | | |
| --- | --- | --- | --- |
| | Out of Stock | 14800 | |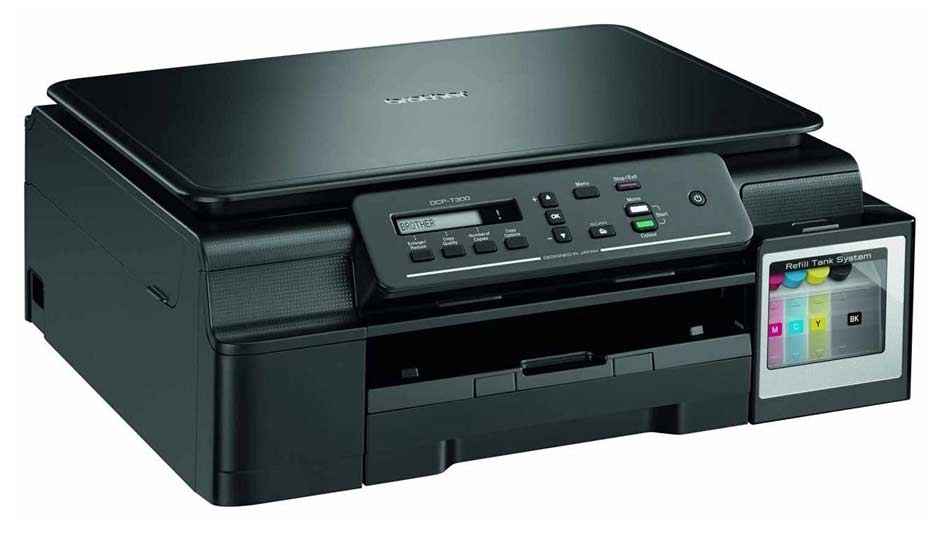 Like the Epson and Canon MFPs above, the Brother DCP-T300 also offers refill ink tank technology for printing documents and images. It comes in a compact, all-black shell and a whole host of menu buttons on its body. It also claims to offer 6000 page black yield and low cost of operation. It may not have all the bells and whistles sported by HP 4535, but this is a solid MFP given its price and performance capability.
| | | | |
| --- | --- | --- | --- |
| | Available | 10900 | |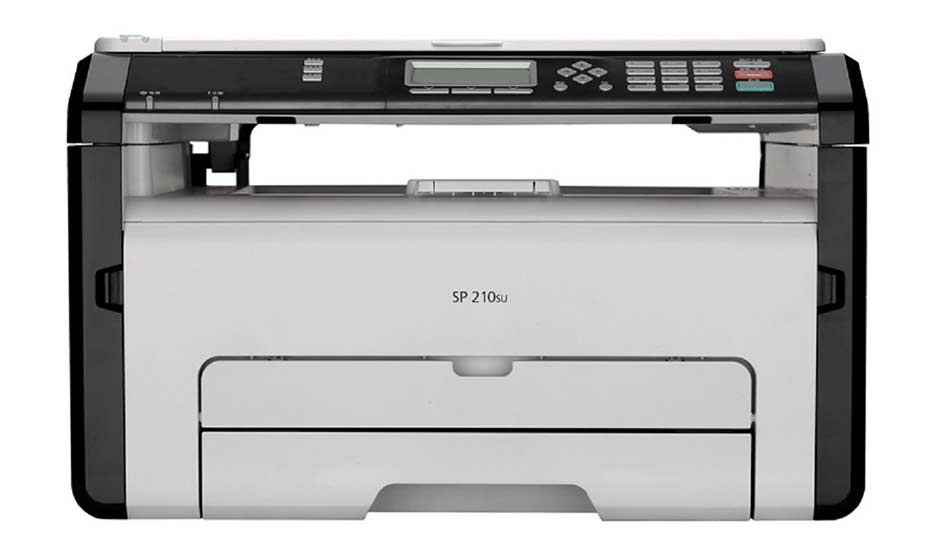 Ideal for a small office or home office use, the Ricoh SP 210SU aims to offer one of the best all-around performance MFP at an affordable price point. The Ricoh MFP's small enough to fit on a desktop, and is the ideal A4 black & white printer for small and home offices. No need to turn on the PC as the Ricoh MFP's user-friendly 2-line LCD panel and everything can be done from the front of the device. You can also send print data directly from a smart device such as a smartphone or tablet. To top it off, manual double-sided printing and a high-yield, all-in-one print cartridge reduce your overall costs.
| | | | |
| --- | --- | --- | --- |
| | Available | 15650 | |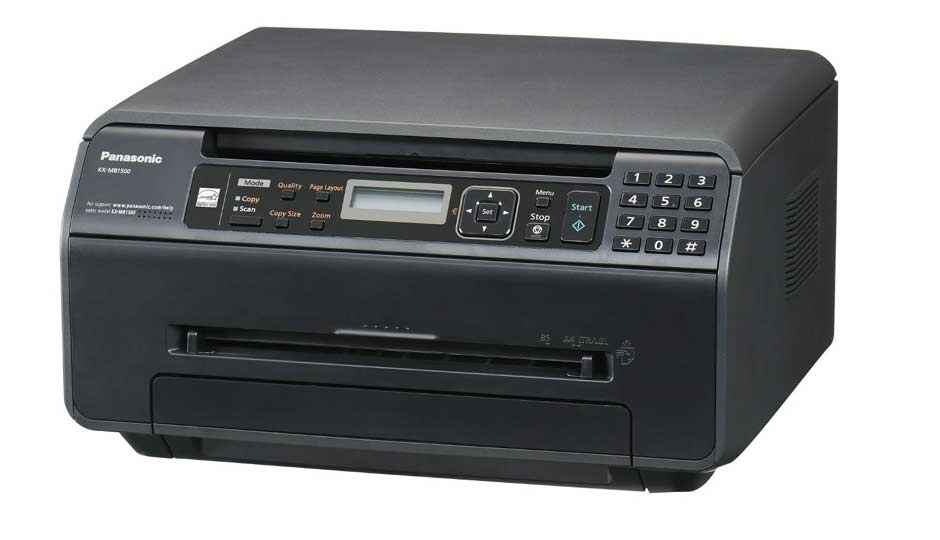 The biggest claim to fame of this Panasonic MFP is its power saving feature, helping reduce your monthly electricity bill significantly compared to other MFPs in this list. It's a space-saving, all-in-one MFP with printing, scanning and fax functionality built-in. It's a monochrome laser MFP with a low total cost of operation, guaranteeing a smooth functioning printer for all your small office or home needs. This is one of the best laser printer for its price.
| | | | |
| --- | --- | --- | --- |
| | Out of Stock | 11000 | |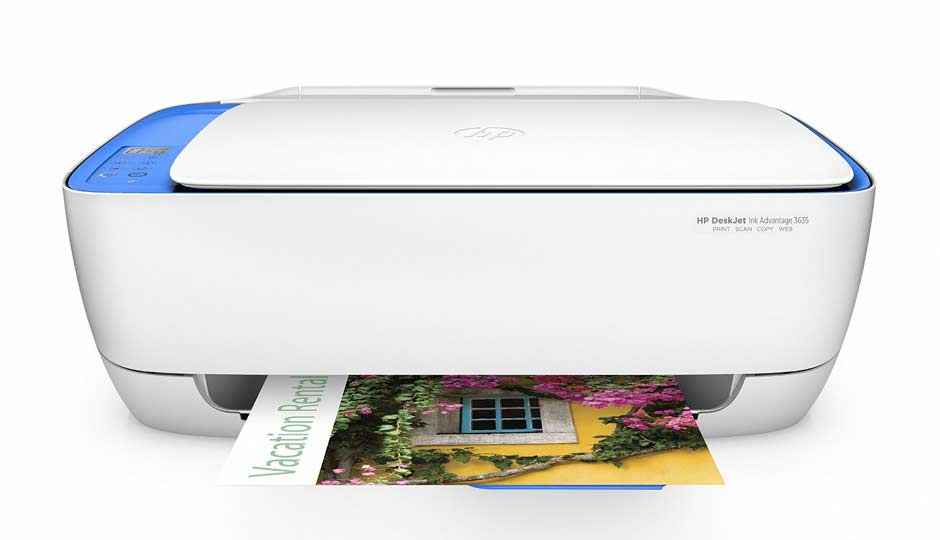 A colour inkjet multi-function printer, this little HP Deskjet 3635 is a compact, petite little device that's pleasing on the eye and sports a range of functions like its more popular cousin at the top of this list. It offers wireless printing, ePrinting (via email), and other mainstream copy-scan-print features directly off its body with dedicated buttons. It aims to offer a well-performing, attractive looking MFP device for both home and office users at an attractively low price, and one of the best photo printer out there, too.
| | | | |
| --- | --- | --- | --- |
| | Out of Stock | 6990 | |
List Of Best Printers In India Updated on 12 August 2020
| Product Name | Seller | Price |
| --- | --- | --- |
| HP Deskjet Ink Advantage 4535 | amazon | ₹6600 |
| Canon Pixma G2000 | flipkart | ₹9199 |
| Epson L455 | amazon | ₹14800 |
| T300 | amazon | ₹10900 |
| Ricoh SP 210SU | amazon | ₹15650 |
| Panasonic KX-MB1500 | amazon | ₹11000 |
| HP DeskJet Ink Advantage 3635 | amazon | ₹6990 |