Best Mobile Game Controllers in India
There's no denying that smartphone gaming has exploded over the past few years. As the tech inside them grows more powerful every year, so does their capability of being full-fledged gaming consoles that you can play on the go. Android and iOS devices already offer a plethora of games and each have massive gaming libraries. Unfortunately, the gaming experience on smartphones is hampered by various factors, such as the size of the screen, or someone having big hands, and the issues of cluttered UI among other things. Fortunately, there's a simple solution. A gaming controller for your smartphone. This solves a lot of the issues that we have with gaming on smartphones. It completely frees up your screen for just the game, you no longer need UI indicators for your controls, and you don't have to worry about your fingers taking up too much of the screen when you play. Check out some of the best mobile game controllers you can get your hands on right now.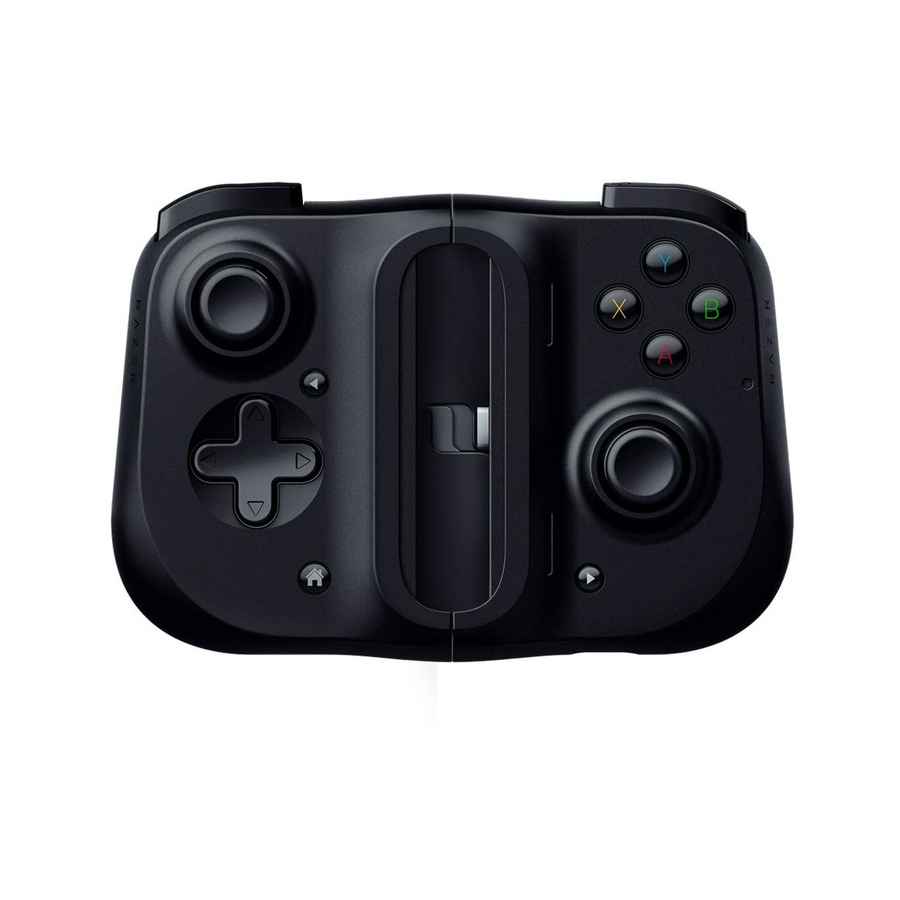 Razer Kishi is an universal gaming controller that fits almost any smartphone device with a stretchable and secure hold. The design of Razer Kishi brings console-level control to on-the-go gaming. The clickable analog thumbsticks help to execute with a similar experience of a console controller. The controller is backed by a range of face and bumper buttons, along with an D-pad for extra inputs. Unlike the other wireless Bluetooth controllers that produce lag, this connects directly to the device's charging port for ultra-low latency gaming. Instant button response, pass-through charging, and ergonomic design contribute towards comfortable long gaming sessions. Razer Kishi is cloud-gaming compatible, letting you bring out your AAA games anytime, anywhere. The optimized button placement gives a stronghold, with every button press feeling natural and inbuilt. Lighting connectivity with no charging required makes this a go-to choice for gaming players looking for high-level control, focused aiming, and execution. The approximate product dimensions are 9.43 x 13.41 x 3.73 cm with an overall weight of around 163 gms. Almost any Android device fits into Razer Kishi perfectly, and it comes with a type-C charging port. Simply hook up the charging cable to the Kishi controller itself to get the device charging.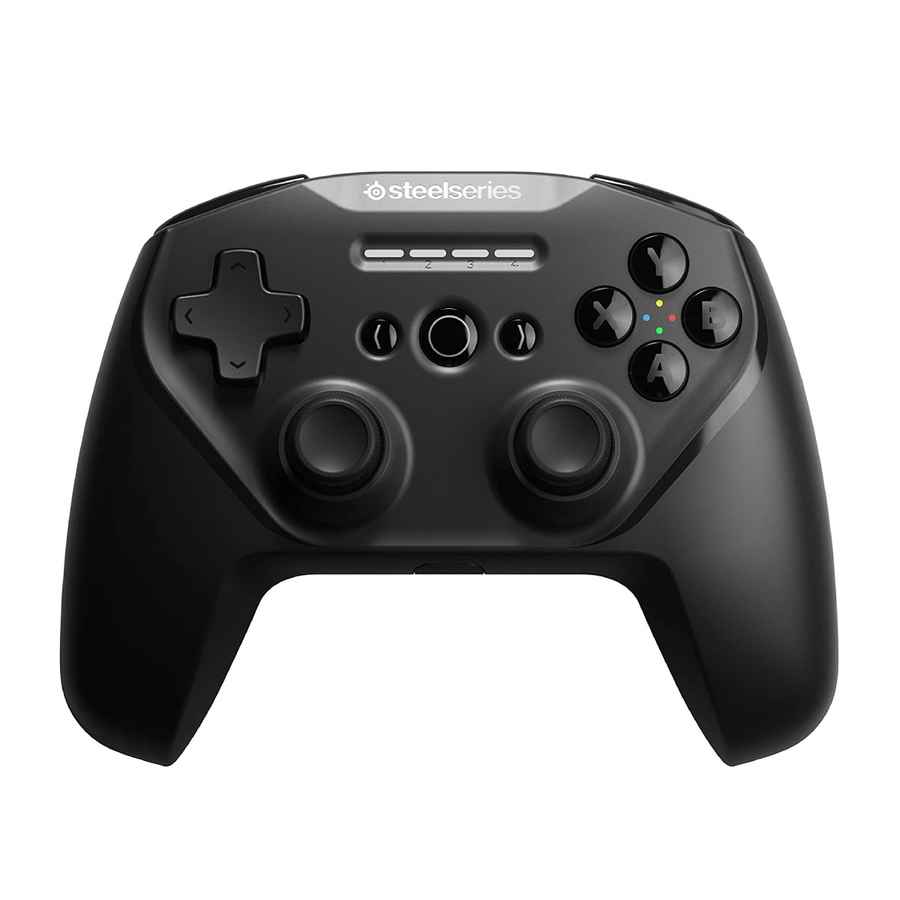 The importance of effective, top-notch hardware in improving your gaming experience cannot be understated. And arguably the most crucial piece of hardware for a genuine gamer is the controller or joystick. Your gaming skills must be matched with an excellent controller to take you to the top of the leaderboard in your game of choice. If you are looking for one such controller, the SteelSeries Stratus Duo is among the best choices you can make. The resilience of this controller is one of its most outstanding features, and it is meant to last for years and years of gaming.  The controller is designed to work not just with your favorite PC games but with Android as well. What's more, on Android, you don't need to download any software or app for setup. Just pair it with your phone, and you can start playing. On Windows, the controller offers seamless integration with thousands of games, alongside 2.4 GHz lag-free gaming and more than 20 hours of battery life. You can also pair the controller with VR devices if that's what you like to indulge in.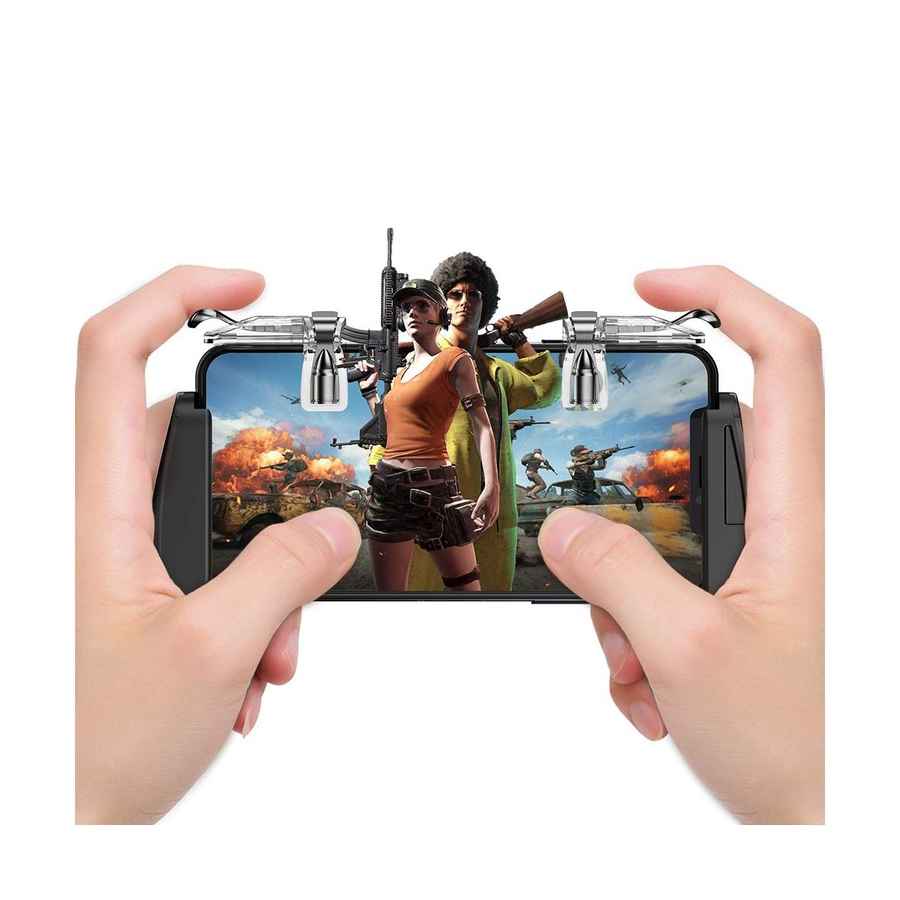 The GameSir F2 Grip provides the best gaming experience to the users and satisfies them to the fullest. Its portable oval-shaped gaming hardware contains all the mysteries.  If you are one of those users who get kicked out of the games or your account gets banned due to being detected as an emulator player, do not worry as GameSir F2 Grip never lets the game spot you.  And so there is no risk of your account getting banned or you getting kicked out of the game. The mobile phone can be fixed with two different shooting lights, clips, and convenience. It helps with micro-operations that the hand control neglects easily. It allows the users to shoot simultaneously from both sides by changing the angles. GameSir F2 is easy to assemble. Its shape can be divided and set up into a flexible grip that can fit mobile phones ranging from 4.5 inches to 6.4 inches. Just set apart the egg and adjust it to the shape and size of your mobile phone, set down the clips on your mobile's top and you can get going.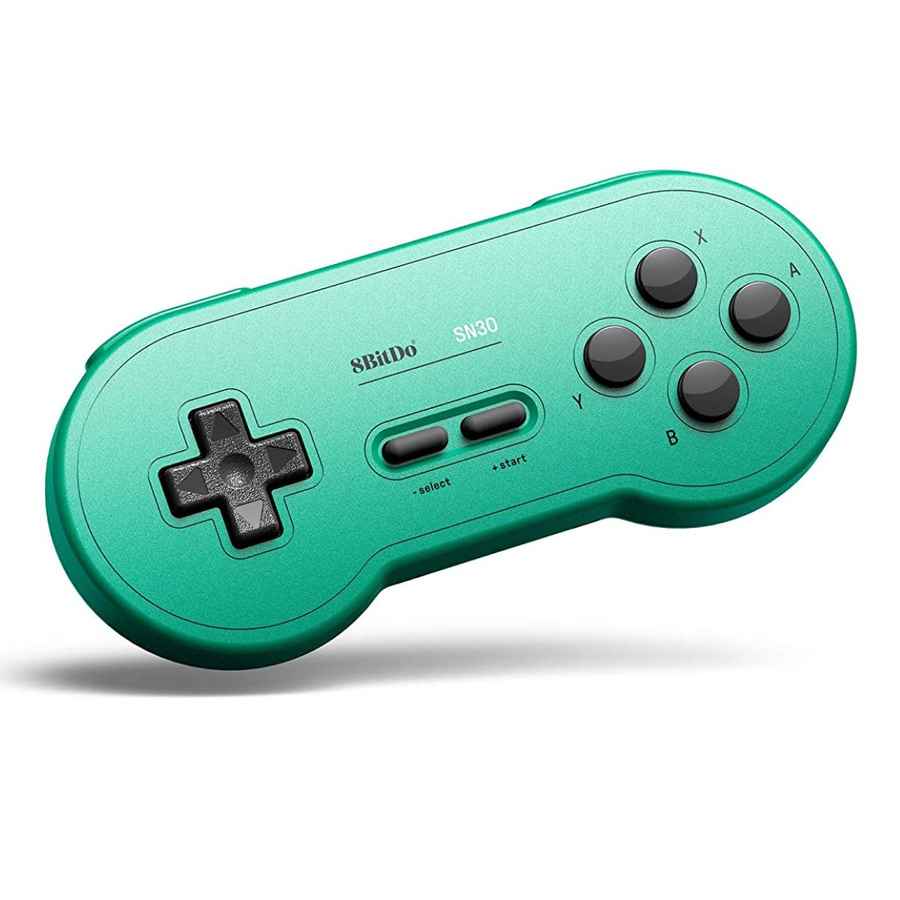 The Sn30 Bluetooth gamepad has been around for a few years, and it remains one of the best controllers around. To start with, the plastic build quality is solid, and it looks exactly like the original SNES controller. It is available in six different colors and weighs 95.5 grams. It is compatible with multiple platforms, including Windows, Android, macOS, Steam,and Switch as well. There is a micro USB port that can be used for updates and charging. It packs a rechargeable 480mAh Li-ion battery that offers 18 hours of gameplay. The charging time is between 1.5 to 2 hours. The USB cable is included in the pack. In terms of gameplay, the SN30 can be used in both wired and wireless modes. Support for the Nintendo Switch along with X-input and D-input is also available. The buttons and the D-pad have just the right amount of tactile feel that makes them ideal for playing simpler games or 2D classics. The overall ergonomics is also top-notch. Overall, this is a controller that looks cool and offers just the right performance level that a retro pad needs to deliver.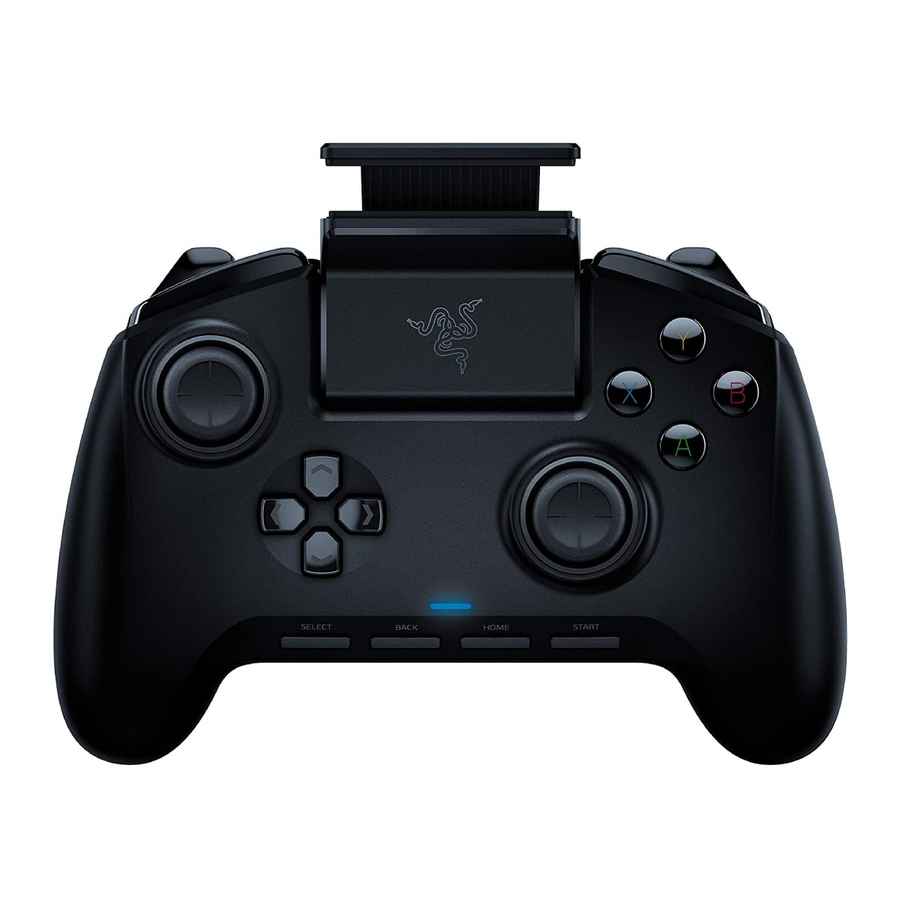 Razer Raiju Mobile is a gaming controller. It lets you synchronise your mobile with the device and serves you the best-fledged experience of working on the ultimate competitive edge. It supplies you with the renowned flagship gaming controller experience, irrespective of where you are sitting or where you are going (whether ready to go out or on the go or at home). It is made to be compatible with your Smartphone size. No matter where you are using your gadget, it gives you the perfect viewing angle and features a flexible phone mount. It can be adjusted to 60 degrees and can be tilted for the perfect position. And since the games have been made more complex, the developers have launched the related gadgets for complete control over such games. It comes with high-end console controllers. The multi-function buttons, rubberised grip, mecha-tactile face button and wireless phone connectivity makes it feel like any controller. It remaps all the functions supplying you with the quick and total capacity to enjoy your gaming experiences.