Best Gaming Controllers in India
While it's true that the #PCMasterRace needs nothing more than a gaming keyboard and mouse, it doesn't hurt to actually consider getting yourself a controller. For one thing, there are games out there that are designed to be played using a controller. Using a keyboard and mouse with such games simply hampers your overall experience. With the large majority of AAA developers introducing crossplay between consoles and PCs, many games come with a robust gamepad control scheme which is ready to go the moment you plug a controller in. Of course, there's also the advantage of being able to leave the confines of your chair and sit comfortably on the couch for your gaming sessions. Here we've got a wide selection of some of the best gaming controllers out there, with options for regular gaming, to specialised controllers which can finetune to your desires.
With the Xbox Elite Wireless Controller, you can achieve pro-level accuracy thanks to an array of swappable parts, Hair Trigger Locks, and unlimited customisation through an easy-to-use app. You can choose from a range of thumbsticks, D-pads, and paddles. The Xbox Elite Wireless Controller has four interchangeable paddle slots that can be attached and removed without the use of tools. The paddles give your fingertips more leverage, allowing you to take your thumbs off the thumbstick and perform the complicated jump, target, and fire combos.  The Microsoft Xbox Elite Wireless Controller comes with a carrying case, set of 4 paddles, set of 6 thumbsticks: standard (2), tall (2), and domed (2), set of 2 D-pads: faceted and standard, USB cable and AA batteries. The controller is compatible with PCs running on Windows 7 or later. Any PC use requires a USB cable or Wireless Adapter. A 3.5mm stereo headphone jack is included. It even works for the Xbox One Stereo Headset Adapter and all other Xbox controller accessories. Microsoft Xbox Elite Wireless Controller is designed for performance with advantages like low-friction, reinforced rings around each thumbstick that minimise wear and gives buttery-smooth action.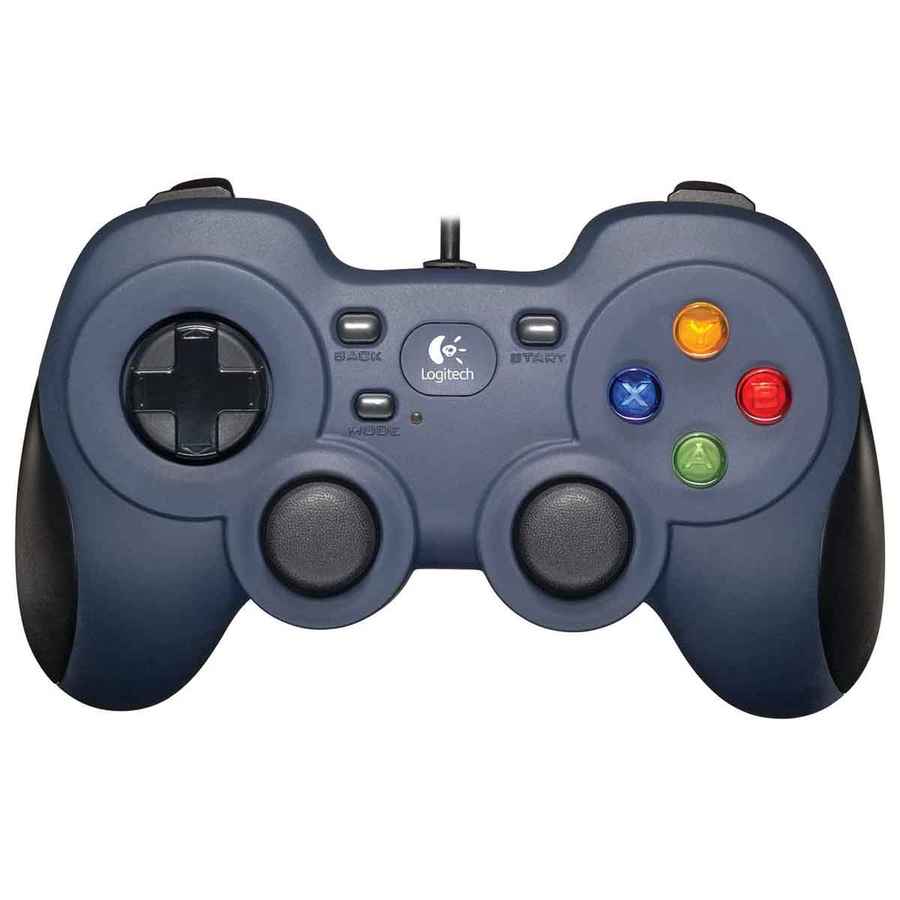 Logitech F310 gamepad is a perfect device for PC gamers as it is designed to provide a console-like control experience. It offers extensive game support and lets you enjoy gaming in a comfortable and relaxed position. Installing XInput/DirectInput software makes it easy to use. You can pair this gamepad with your TV to enjoy surfing the web and playing games on the large screen from any comfortable position. Unlike the standard gamepads, its D-pad glides over 4 separate switches that result in a responsive and tactile experience. You don't have to sit close to your TV screen as it comes with a 1.8m cable. The device is compatible with Chromebook and operates seamlessly with it. You can even use it with a Sony Android TV. The controller switch in XID mode provides a better experience with its console-like layout. It doesn't tire you off because of the smooth curves and contoured rubber grips. Using the Logitech profiler software lets you alter the standard commands or adapt the gamepad for playing with unsupported titles. The programmable buttons of the device are capable of mimicking the commands of the mouse and keyboard.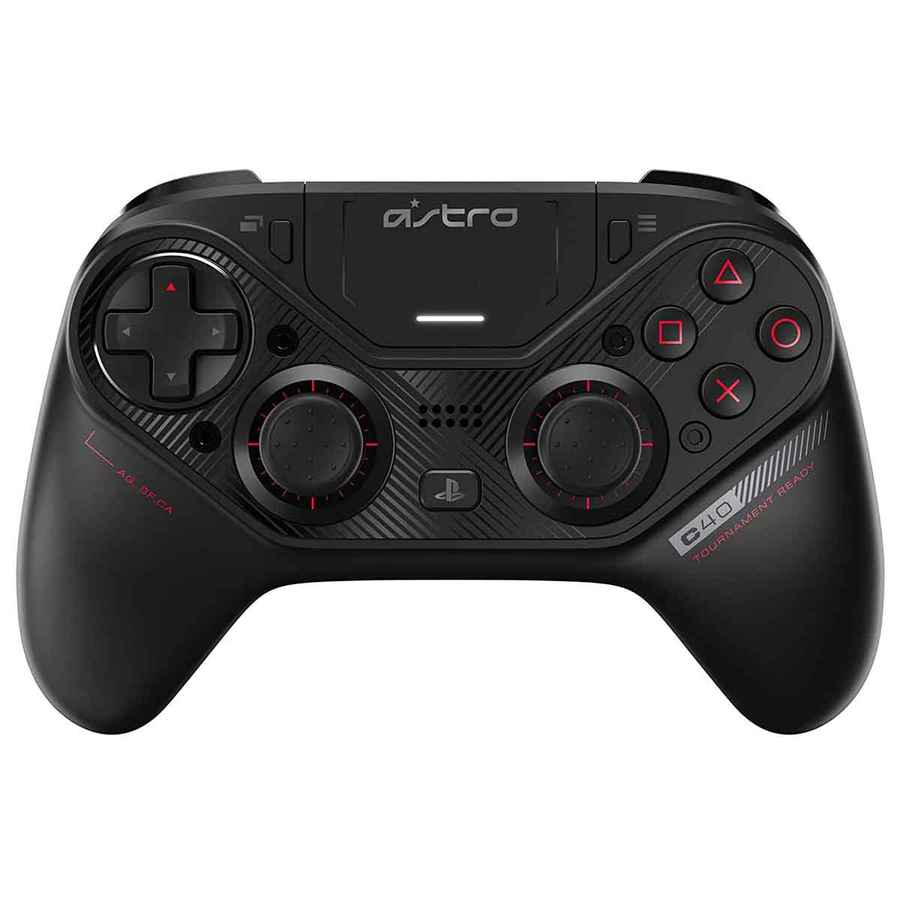 This high-quality pro controller is designed with top-notch features for serious gamers. It comes with a swappable and replaceable analog stick, D-Pad modules, and rear buttons. It can be mapped for offset or parallel configurations. You also get wired and wireless functionality. The other features of the controller include a 2.4Ghz RF transmitter and a wireless latency of 5ms. The high-quality build offers excellent durability while keeping the weight factor down. It weighs 310 grams only.  With the modular design, there are plenty of custom tuning options in terms of hardware and software. The twin rear-facing inputs can be programmed to mimic any standard button of your choice. You can also adjust the audio output and volume as required. Overall, the high speed and accuracy make it ideal for all levels of players. You also get high-fidelity wireless audio and close to 12 hours of battery life. The C40 TR also packs a spacious travel case with a screwdriver, a USB wireless transmitter, and a USB cable. The controller also comes with a 3.5mm audio jack. Also, Astro offers a 6-month warranty on the product.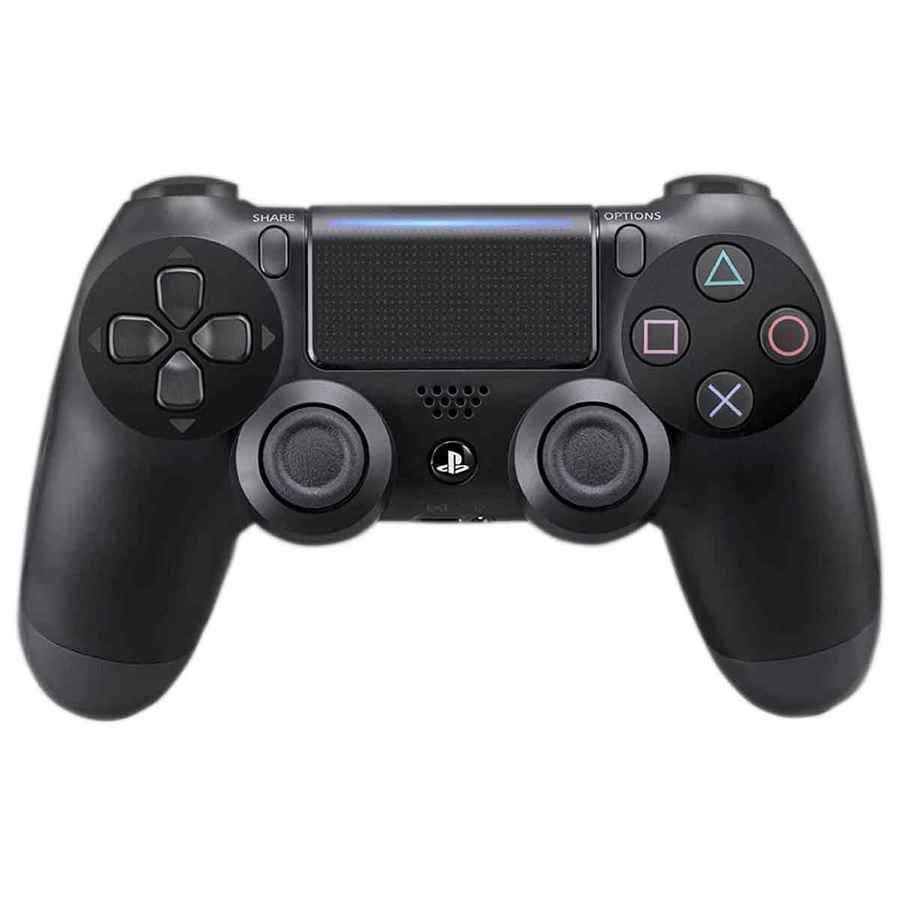 Another marvel of Sony that has created a buzz in the gaming world right from the starting is the PS4 controller named DualShock 4 V2. It is the second-generation gaming controller that offers a lot of new features and interesting innovations in comparison to its counterpart. Sony has equipped this console with a lot of features that will help any gamer in enjoying the gaming sessions with an immersive and intuitive gaming experience. There are a lot of features that make the DualShock 4 V2 a must-have in your gaming possession. Some of its highlights include: The gamepad comes with a highly sensitive sensor of the six-axis that is accompanied by a touchpad that is situated on the upside of the console. This feature and the entire setup give the user a next-level playing experience. Another very interesting thing about this console is the availability of touchpads and multi-touch sensors throughout the console that opens up the possibilities of enjoying the game even better. The console also comes equipped with a built-in speaker as well as a headset jack.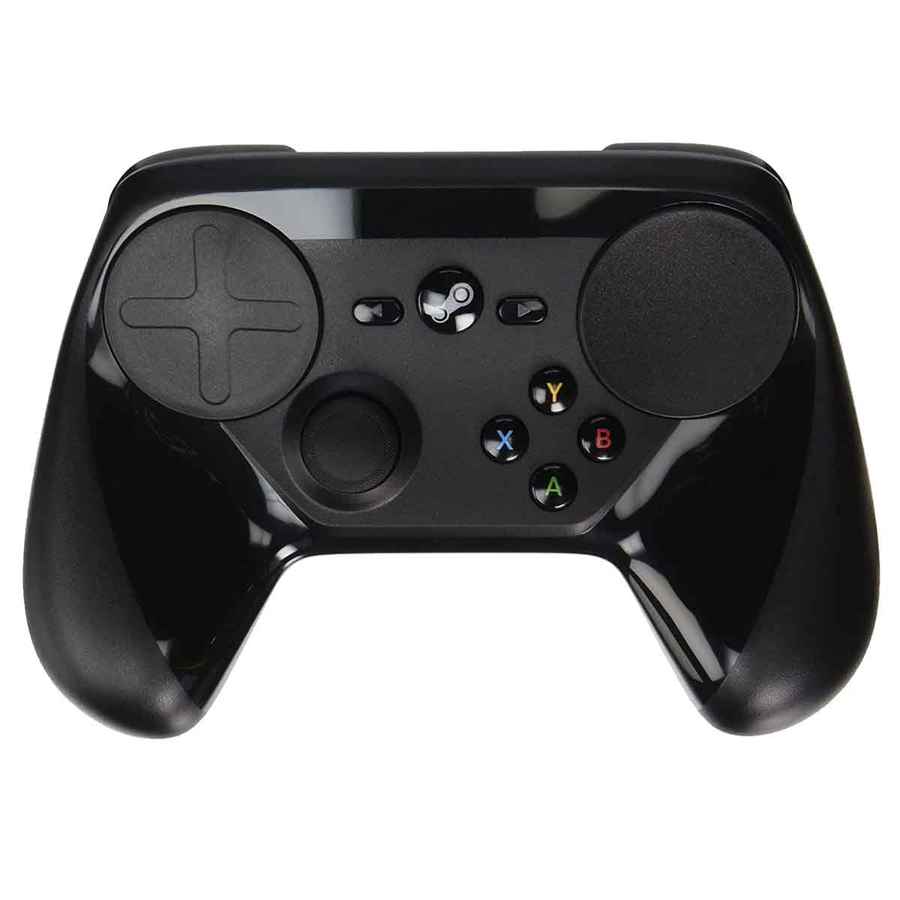 No gaming experience is complete without a controller. However, the design and functionality of controllers and joysticks have changed significantly over the years. Controllers have become more and more multipurpose and grown to develop more features than they ever did. One such controller is the Valve Steam Controller. The controller's design is immensely intuitive and, at places, much simpler than that of even traditional controllers. However, it is through its functionality that this controller takes the cake. The Valve Steam Controller is meant for games of all kinds, being highly customizable and versatile. The Valve Steam Controller is highly configurable and completely wireless with a significant signal range. The controller features all the buttons traditionally present in a classic controller design and has two trackpads that aid in fine maneuvering and control.  Using the trackpad, the Valve Steam Controller also makes it possible for you to play games that are generally played using a mouse and keyboard. Its integration with Steam is only icing on the cake for one of the most versatile controllers of our times.
Disclaimer: Digit, like all other media houses, gives you links to online stores which contain embedded affiliate information, which allows us to get a tiny percentage of your purchase back from the online store. We urge all our readers to use our Buy button links to make their purchases as a way of supporting our work. If you are a user who already does this, thank you for supporting and keeping unbiased technology journalism alive in India.