Best Earphones Under Rs 5000
By
Digit
|
Price Updated on 20-Apr-2022
What are the best in-ear headphones with mic that you can buy in india under 5000? With so many choices out there this can be a tough question. But this list aims to tell you exactly earphones or in-ear monitors (IEMs) in india around the Rs.5000 price point are worth your money. There's no doubt this mid-range in-ear headphone segment gives you better performance than the budget IEM headphones which you can buy under Rs. 1000. In this segment you start noticing how quality improves with every few hundred rupees invested. In the Rs. 2500 to Rs. 5000 price point you'll notice quality materials being used such as OFC cables, thermoplastic elastomers (TPE) sheathing, maybe a bit of kevlar, housings crafted out of high density plastic if not exotic metals. Most important of all, you get the most significant bump in performance as well. Although the prices of the products mentioned in the list given below have been updated as of 24th May 2022, the list itself may have changed since it was last published due to the launch of new products in the market since then.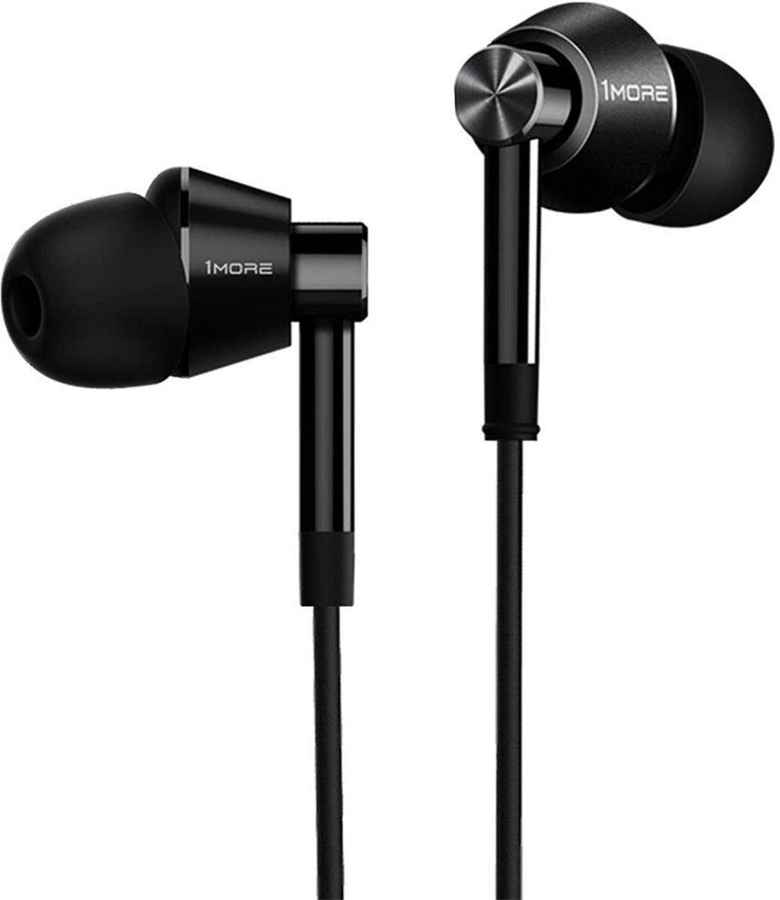 The 1More dual driver is the smaller sibling to the 1More triple driver. One would think that ditching one driver would lead to loss in sound quality but 1More has still managed to put some ample bass in there. In terms of design and ergonomics, the dual driver in-ear are exactly identical to the triple driver in-ears. So they already offer the kind of design and build well above their price range. Overall the earphone gives an emphasis to bass and stands atop this list due to the looks, durability and comfortable fit that only few other IEM in this budget can provide.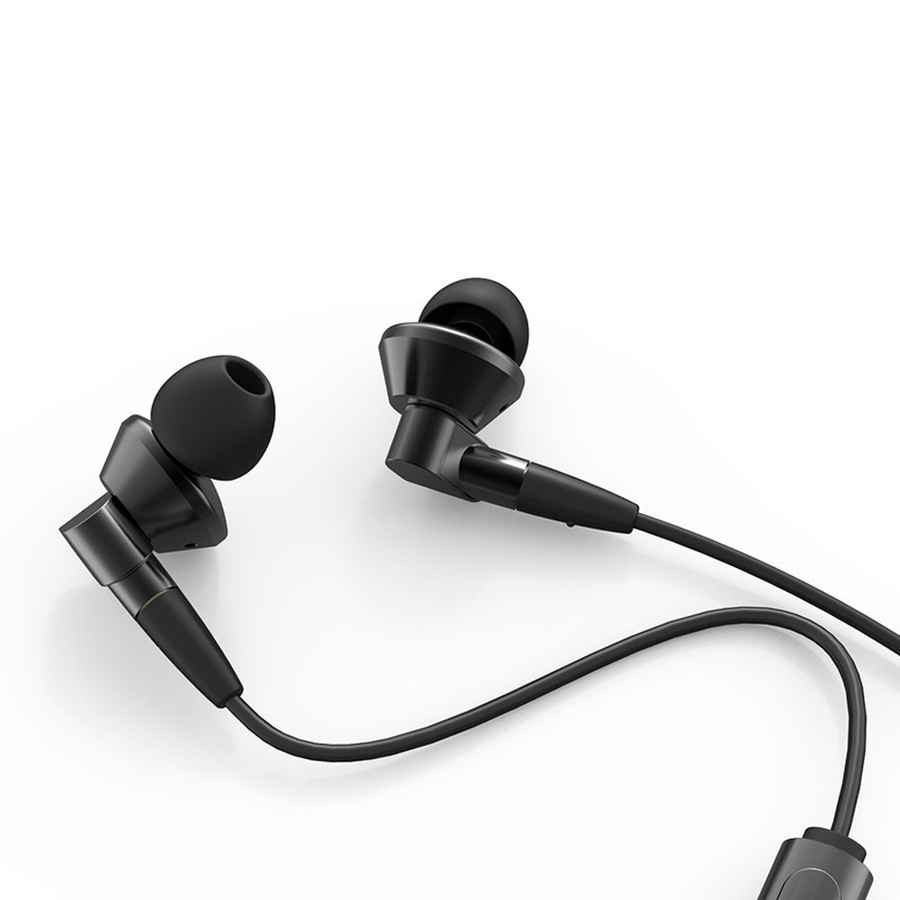 F5 comes complete with "Hi-Res" audio certification from the Japan Audio Society which has become quite a standard for most modern high-quality headphones and sources in the market. It also comes with MFI(Made for iPods) certification which allows it to work 100% with iOS devices. However, it also comes complete with a switch circuit to Android capability. The F5 aren't at all meant for the bass heads instead they provide a more natural to neutral tonality with a clean sounding presentation. They are more of recommended for those who want a more balanced sound signature on a budget.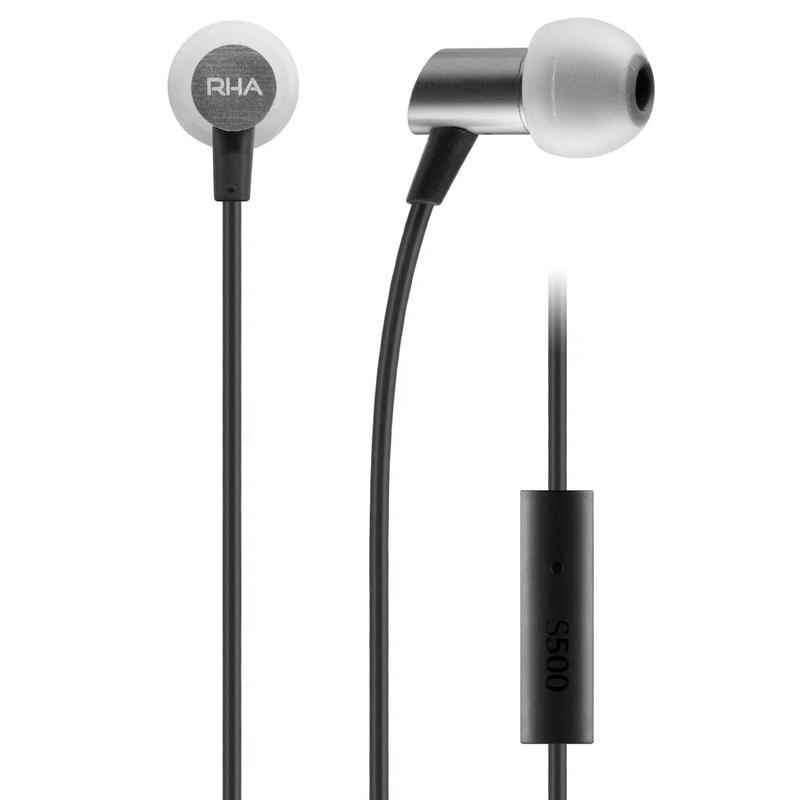 RHA, the Scottish Headphone Manufacturer has come up with its budget IEM. The earphones offer an excellent build quality also while providing balanced audio. However, don't expect the signature dynamic range or soundstaging of RHA. The highs on S500u can be sibilant at times which might make the highs exciting but also fatiguing to treble sensitive listeners. If you are ok with no volume control buttons and 3 years of warranty seems attractive to you, then you are go with these.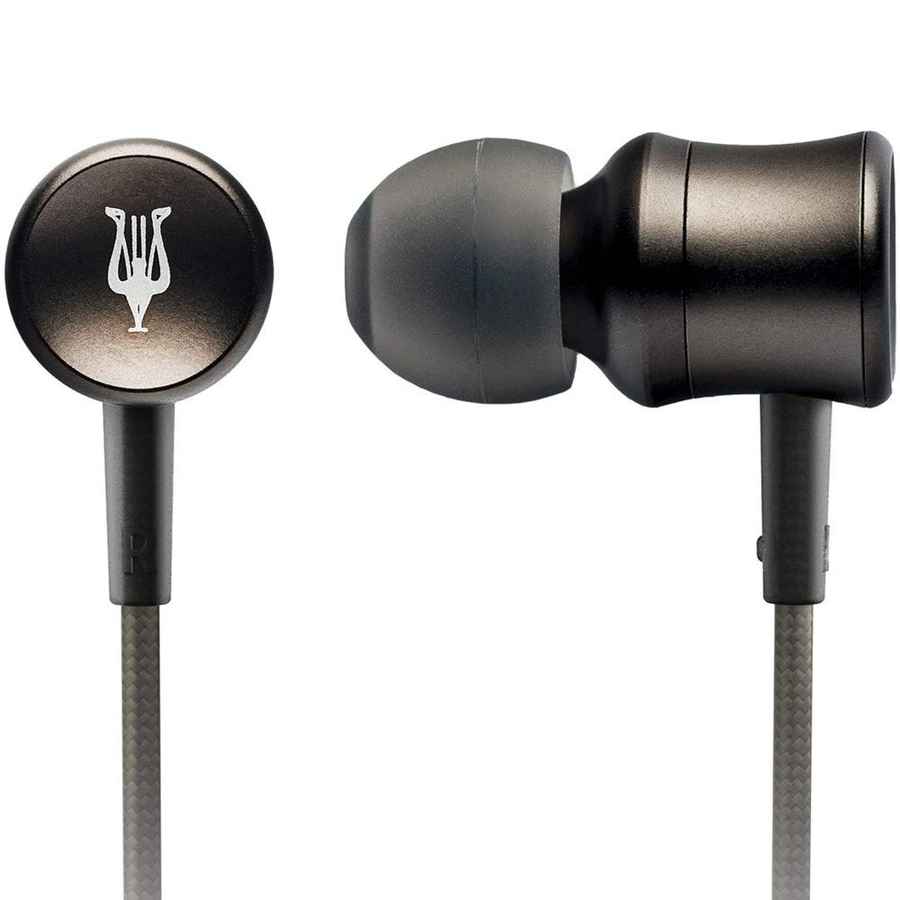 Meze mostly known for their Classic 99 headphones with deep bass have come up with a budget IEM. The Meze 11 Neo is no where to near to Classic 99's big cans but provides a optimal bass response especially considering that they just have an 8mm driver. However the buds do sacrifice a tad bit of detail which leads to an overall warm sound signature with crisp highs.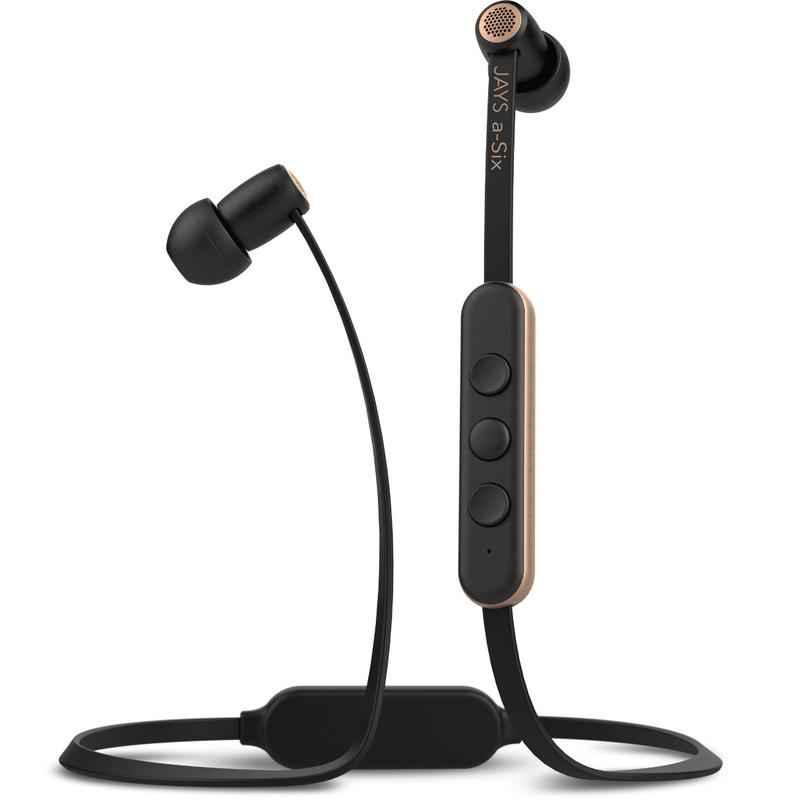 The fact that Jays a-Six Wireless are here in this list competing against the full fledged wired IEMs in itself says that wireless audio has steadily grown up to a point where it might beat the wired earphone segment when it comes to sound quality as well. The a-Six wireless are more of fitness focused wireless earphones that support Bluetooth v4.1. With the right fit and tweaking the sound signature would be appealing to both bass as well as balance lovers but but not as much to those who want bright highs. However, these won't dissapoint you as wireless sports IEM barring some minor design flaws.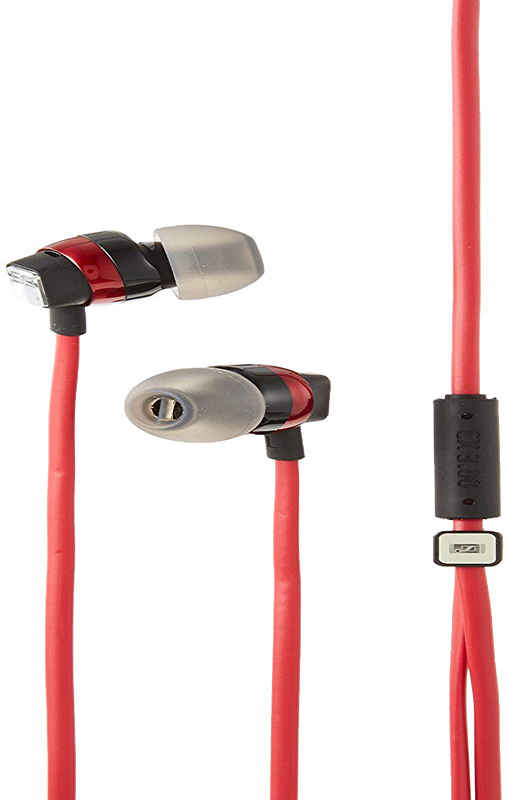 The Sennheiser CX 3.0 feeatures good dynamic range but lacks details, especially in the mid and higher frequencies. There's a rounding off of the treble which cuts down the details and dampens the sound signature of the high hats and takes away from some of the iconic guitar solos which form large parts of our test samples. Also, it has no inline buttons so there's a little loss of convenience as well.
The boAt Nirvana Tres are triple driver earphones with a sub-par build quality. Thought they truly come with 6mm triple drivers inside, don't expect the quality even anywhere near to other triple drivers like Fiio F9 or 1More triple driver. However, those are priced well above 5k while Nirvana Tres is currently selling for about 2k on Amazon(price slashed from 4k). The Nirvana Tres sounds evenly balanced with good clarity but significantly lacks bass.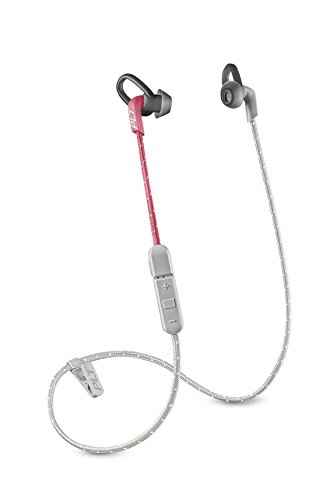 BackBeat FIT 305 are another wireless sports IEM in this category. If you can't shell out that extra 1k for a-Six from Jays then FIT 305 can be a good option for you. Even so the earphones flaunt an IPX5 water and sweat resistance which the a-six lacks. However, the claimed battery life stands at around 6 hours which is quite less than what a-Six has to offer. If you want great passive noise cancellation and prefer bass over anything else, then these are for you.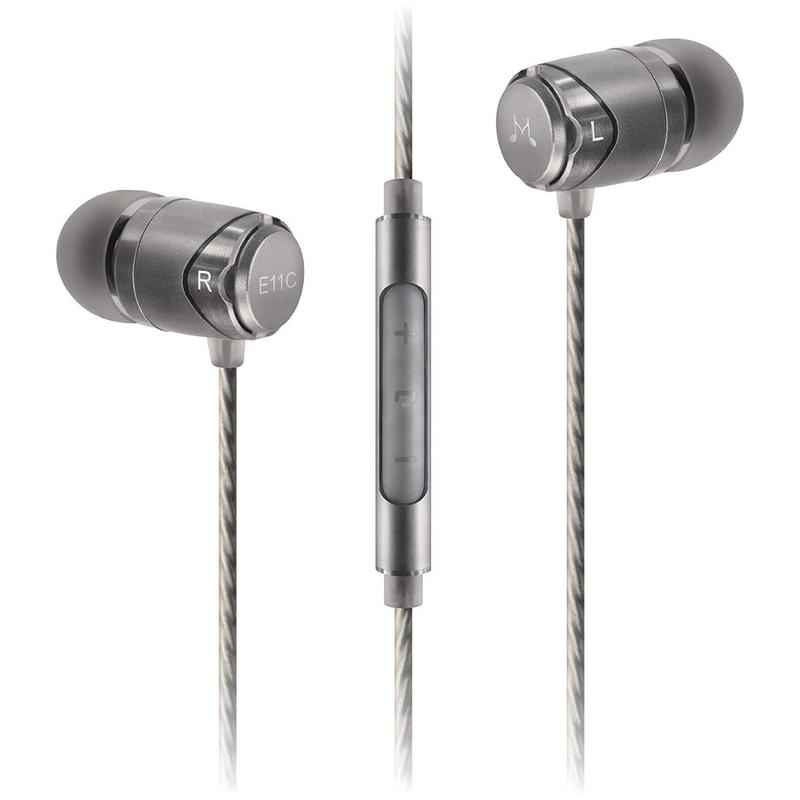 The award winning E10C gets a successor with the same affordable price. The E11C provides even better build using aluminium instead of plastic used in E10C. The sound is more brighter with no specific inclination towards either bass or treble. As a relatively cheaper IEM, these earphones can be good fit for those who are casual listners who have no specific music inclination.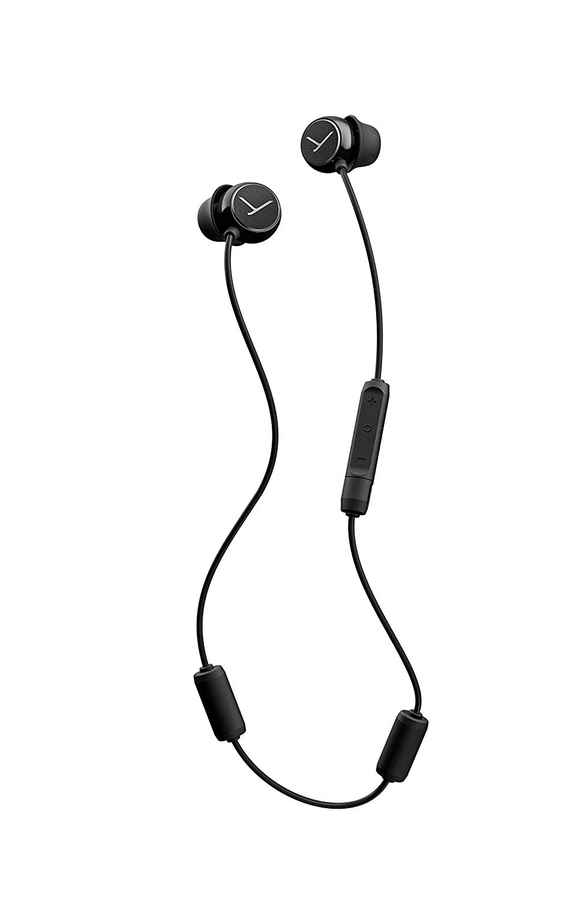 Blue Byrd from Beyerdynamic are the only wireless IEMs in this category that officially support aptX™ LL, aptX™, AAC, SBC hi-res codecs. The earphones also sport MOSAYC* sound personalization tech that Beyerdynamic claims will help you get a sound fully tailored to your own ears. Moreover, if you wants some bluetooth earphone with which you can comfortably sleep on your side, then these are the earphones you go with since they come with an ultra-flat design which won't press on your ear even if you've got them in while listening to music while lying on your side.

Blaupunkt BTW07 ANC Moksha-30db, True Wireless Earbuds, Flip top Rotatory Design, 40H Playtime, TurboVolt Fast Charging, CRISPR ENC Tech Quad Mics, GameOn with 80ms Low Latency(Black)
₹ 2,499

|
Sony Wf-1000Xm3 Industry Leading Active Noise Cancellation (TWS) Bluetooth Truly Wireless in Ear Earbuds with Bluetooth 5.0, 32Hr Battery Life, Alexa Voice Control with Mic (Black)
₹ 9,990

|
JBL Go 3, Wireless Ultra Portable Bluetooth Speaker
₹ 3,252

|
Zebronics Zeb-Bellow Portable Speaker
₹ 646

|