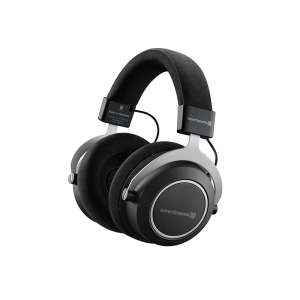 "This volumnious sized bluetooth headphones are definitely not for those who are looking for portability however, that all seems little of a concern once you put the pair on and put on your favourite tracks. The Amiron Wireless commands the top spot because of the sheer supremacy in clarity the headphone offers over the other in this list. Unless you are a raging basshead who needs thumping bass, the Amiron Wireless leaves little to be desired with its energetic and accurate presentation. The headphone supports all popular codec except Sony's proprietary LDAC. All that being said if a price tag of 56k or the absence of ANC is bit too concerning for you, then you might want to look at our 2nd best option. "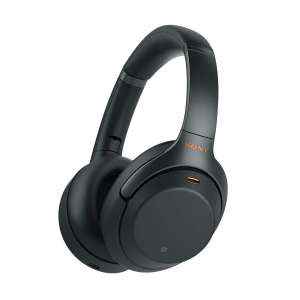 If ANC is a must have feature for you then 1000XM3 are the perfect headphones for you. Remember, no ANC can cancel out all sound, but believe us when we say the 1000XM3 comes real close. Though the default sound signature is slightly bass-biased, the overall soundstage is expansive which also can be tweaked with Sony's Headphone Connect app. Combined with the intuitive controls and overall quality of sound, The 1000XM3 also stands as the Editor's Pick for this category.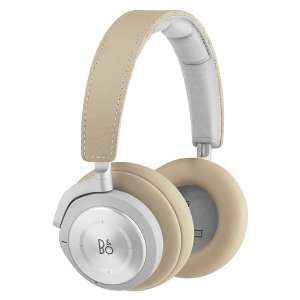 The H9i exudes elegance with its Beautiful design and premium build quality. The transperancy mode that the headphones come with is an outstanding feature. Offering tight bass, a clean mid-range, and a crisp top end audio these headphone are in no way just lookers. Furthermore, the DSP setting on a mobile app can significantly change the sound of the headphones. If you are looking for bluetooth headphones that sound equally great both wired and wireless, offer strong if not best-in-class ANC performance and wouldn't mind paying a bit extra for style and premium materials, then H9i are the once to go.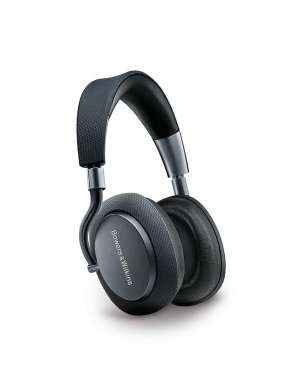 The Bowers and Wilkins PX comes built with the same drive units from the P9 Signature headphones. So expect the same warm sound signature from these too. However, these headphones are wireless and provide support for aptX HD codec. Moreover, if smart sensor controls, rich looks, plentiful battery life are the features you consider over best sound quality and top of the line ANC then these are the headphone you might want to audition.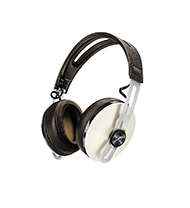 Originally released in the year 2015 Sennheiser Momentum Wireless are certainly one of the oldest contenders out here. However, that doesn't at all over shadow these beasts postion among top dogs. Though contenders like 1000XM3 provide better noise cancellation and Hi-res audio support and some better and intuitive modern controls, they lack Sennheiser's neutral sound signature. Furthermore they also lack Sennheiser Momentum Wireless's highly premium build with some parts even covered with plush leather. Also these babies costed double their current price tag when they were launched so they are steal at this price.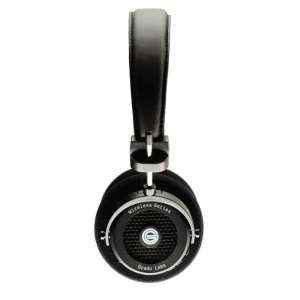 These open back bluetooth headphones from Grado are certainly not for the ones looking for ANC or noice isolation but they do provide decent audio reproduction for critical listeners, and their open-back design will help create a more open sound. While they sport some similarities with Grado's cheaper SR line, look beneath their exterior and you will find an open-back audio experience that defies expectations. Handling lows and highs equally well, the Grado doesn't disappoint in the mids either. If anything, there's something wrong with the upper mids that aren't easy to pinpoint. If not for its poor isolation and a bit of lacking power in quite a few tracks, the GW100 would be destined for glory.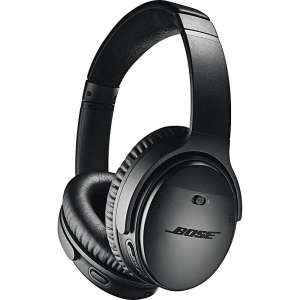 With QC 35 II Bose took the already-excellent QC35 and updated with Google Assistant. This means they offer the same excellent noise isolation which though is not as good as 1000XM3 but is definitely better than any other headphones in this list. The headphone is identical to its predecessor except for the new Google Assistant button. The Google Assistant works well with both iOS and Android and is a good addition but by no means it should be the reason to buy these. If you are an average traveller who wants balanced sound, and incredible comfort then go for these. If your an audiophile then you might want to look somwhere else.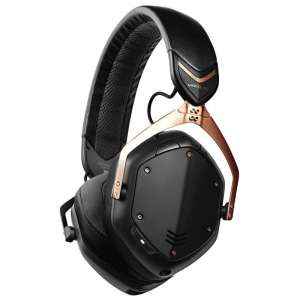 The V-Moda Crossfade 2 Wireless offers two uncanny set of features namely premium feel as well as some pretty durable build quality at the same time. The headband of these headphones are flexible to a point where they can survive human forced twists in any direction. While the sound offered by these are definitely far from best in this segment, it makes up for it in the durability and accessories on offer.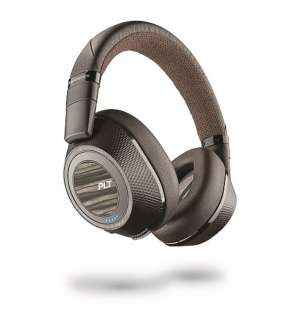 If you are looking for acceptable ANC on very tight budget then look no further than Plantronics BackBeat Pro 2. The ANC offered by these headphones won't be anywhere near to what's offered by 1000XM3 or QC35 II but is still good enough to muffle the sound of noisy world out there. Additionally, the battery life of these headphones reaches somewhere around 24-hours mark which is by far one of the best in this category. With so much to offer at such a low price tag, these headphones are certainly a value for money proposal.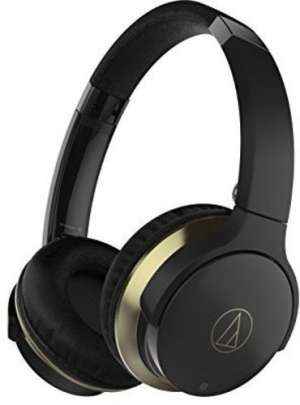 The Audio Technica AR3BT comes with NFC connectivity and aptX as well as AAC codec support. So you get hi-res audio support on budget. Furthermore they also sport an excellent battery life which stands somewhere near to 30-hours mark.This further explains the fact that the headphones have no ANC support. You shouldn't expect built quality of the top dogs in this list, but given the price, these aren't flimsy either.