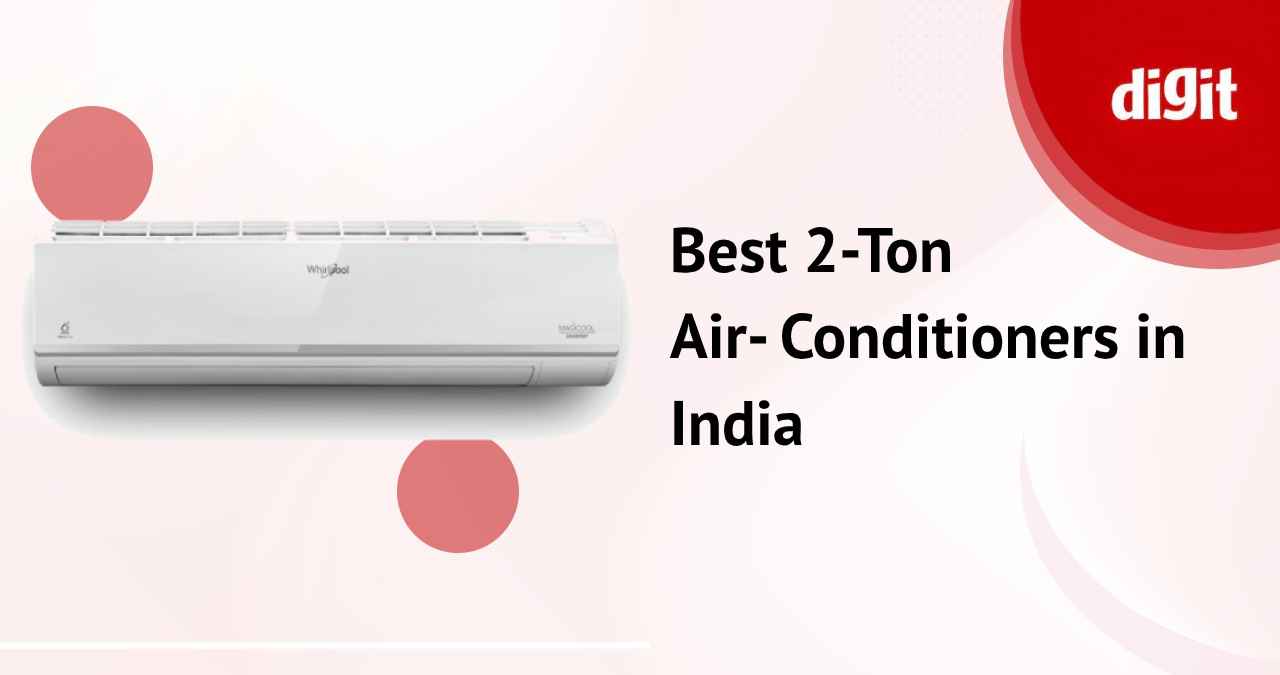 A 2-ton AC is typically suitable for cooling a medium-sized halls or large bedrooms. You can find a range of options in both Windows AC and Split AC configurations from popular brands, ensuring that you can choose the one that suits your specific requirements for installation and ease of maintenance. You can also get options with 5 star energy efficiency rating that are equipped with advanced particulate matter filters for air purification and other cutting-edge features. For 2 ton ACs, it is better to go with options with inverter compressor. The inverter technology in these air conditioners allows for precise control of the compressor speed, resulting in more consistent and stable temperature regulation. Unlike conventional ACs, which operate at fixed compressor speeds, inverter-based models can alter their cooling capacity according to current real time requirements depending on ambient temperature, weather condition and other factors. This results in optimal cooling performance while minimizing energy consumption. Some of the popular options include LG 2.0 Ton 3 Star AI DUAL Inverter Split AC, Panasonic 2 Ton 3 Star Inverter Split AC, and Voltas 2 Ton 3 Star Inverter Split AC. Let's now delve into some of the best options available in the market for 2-ton air conditioners that you can directly choose from.
Rs. 57,800
Rs. 85,990
in stock
5 new from Rs. 57,800
as of 01 Oct 2023 12:23 12:23
Rs. 47,980
Rs. 72,990
in stock
as of 01 Oct 2023 12:22 12:22
out of stock
as of 30 Sep 2023 17:49 17:49
Disclaimer: Digit, like all other media houses, gives you links to online stores which contain embedded affiliate information, which allows us to get a tiny percentage of your purchase back from the online store. We urge all our readers to use our Buy button links to make their purchases as a way of supporting our work. If you are a user who already does this, thank you for supporting and keeping unbiased technology journalism alive in India.