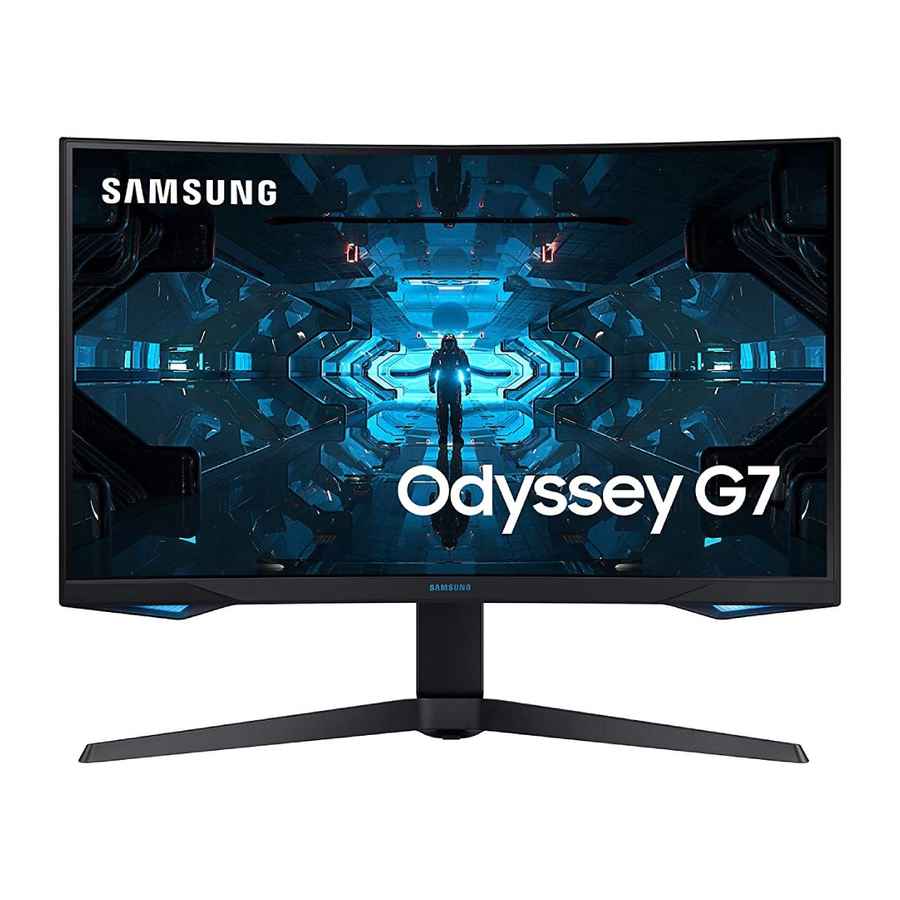 The Samsung Odyssey G7 monitor, true to its name, happens to have the best display resolution and changes images precisely at optimum refresh time. The curved surface (1000 R) provides a better gaming experience and ensures the player's full-screen view so that he doesn't miss out on details. WIth maximum immersion, the human eye is going to experience lesser strain because of the ergonomic design. What else is special about Samsung Odyssey G& monitor? Resolution - The monitor has a WQHD viewing resolution (2560X1440) that happens to be 1.7 times more than the normal HD pixel density. It displays sharp images with detailed outlining and ensures a complete view. Lighting - The monitor comes with an infinity core lighting that adds up to the aesthetic marvels. The lighting adds to the striking visuals and improves the look of the sleek and charming design. Refresh Rate - The helpful frame displays on the screen make it easier for you to track your progress in the game, especially when you level up. It has a refresh rate of 240 Hz and can display four times more frames than any ordinary monitor. Quick reception - The monitor displays the progress within seconds, and no form of delay will cost you your victory.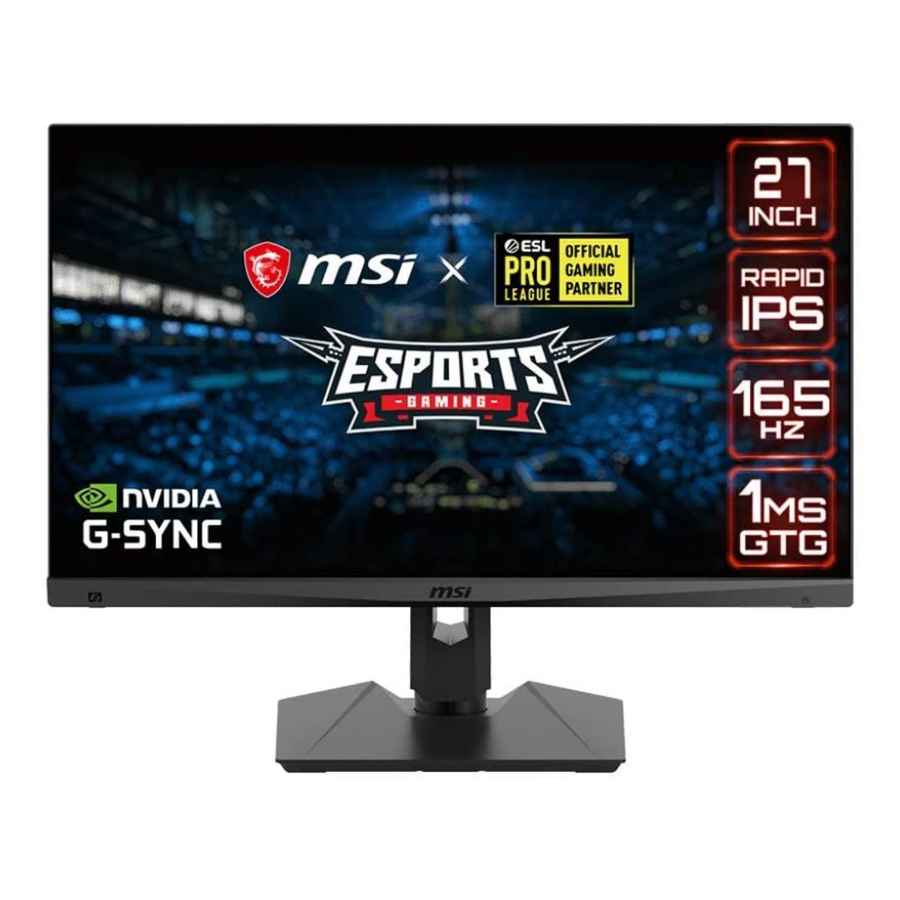 It supports a cinema-standard DCI-P3 colour gamut, has a 1ms GTG rapid response time, optimises screen colours and brightness and has accurate colour imagery. Games appear much cooler now as more details are visible. It responds more quickly and with smoother pictures. Screen tearing and choppy frame rates are no longer a problem with the MSI Optix MAG274QRF-QD. Stunning graphics are produced by adjusting the contrast and shadows. The smart black tuner brightens the day by highlighting fine details in dark places. The MAG series is the perfect option for entry-level gamers due to its quick installation process and user experience. Easily adjust the monitor's location for optimal ergonomics. NVIDIA G-Sync Compatible technology comes built-in with the MSI Optix. The Optix series eSports gaming display has a WQHD screen with a resolution of up to 2560x1440. As opposed to other standard FHD screens, this 16:9 screen encourages players to examine larger game scenes, putting them ahead of competitors. MSI Optix series gaming monitors come with a variety of modes to select from. To get the best visual effects, gamers can choose the mode depending on the type of game they are playing.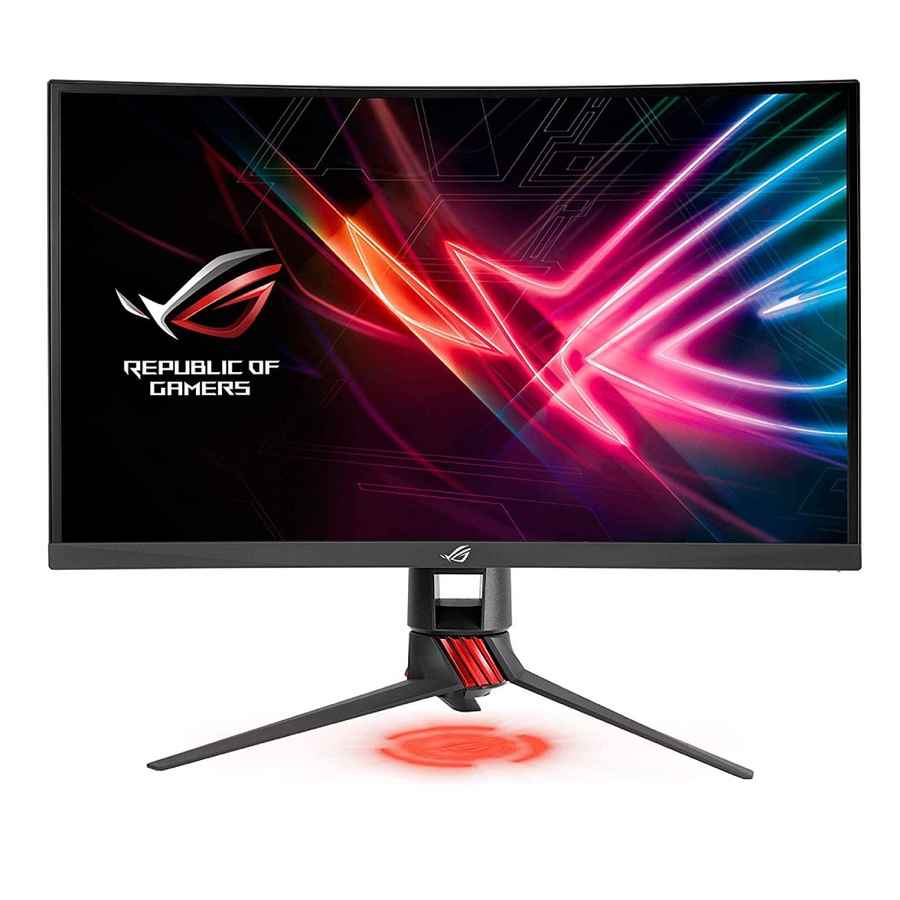 ASUS ROG Strix XG27VQ is a 1800R curved gaming monitor. It features a 27-inch wide display that supports Full HD (1920 x 1080) resolution. With a super-fast 144Hz refresh rate, it is developed specifically for game lovers and professionals.  You get an enhanced, seamless gaming experience with no stuttering as the monitor features ASUS Extreme Low Motion Blur (ELMB) technology alongside 1Ms response time (MPRT). It is also compatible with all the latest graphics cards and supports sync with NVIDIA (Adaptive-Sync) and AMD Radeon (FreeSync) cards.The monitor is designed with ASUS Aura RGB lighting that offers ambiance and ultra-quality images and visuals. You get to play at the highest in-game visual settings without worrying about the lag because of its high refresh rate. The refresh rate and fast response time get you an upper hand over the competitors as you can react instantly to what you see on the screen.You can easily have multi-display setups with ASUS ROG Strix XG27VQ due to its narrow bezel and ultra-sleek design despite the curve. Thus, you can build that ultimate gaming station for an immersive experience. It also features some gamer-centric enhancements, such as crosshair selection, timer, FPS rate and display alignment. You can change these settings with different options, according to your preference for each game.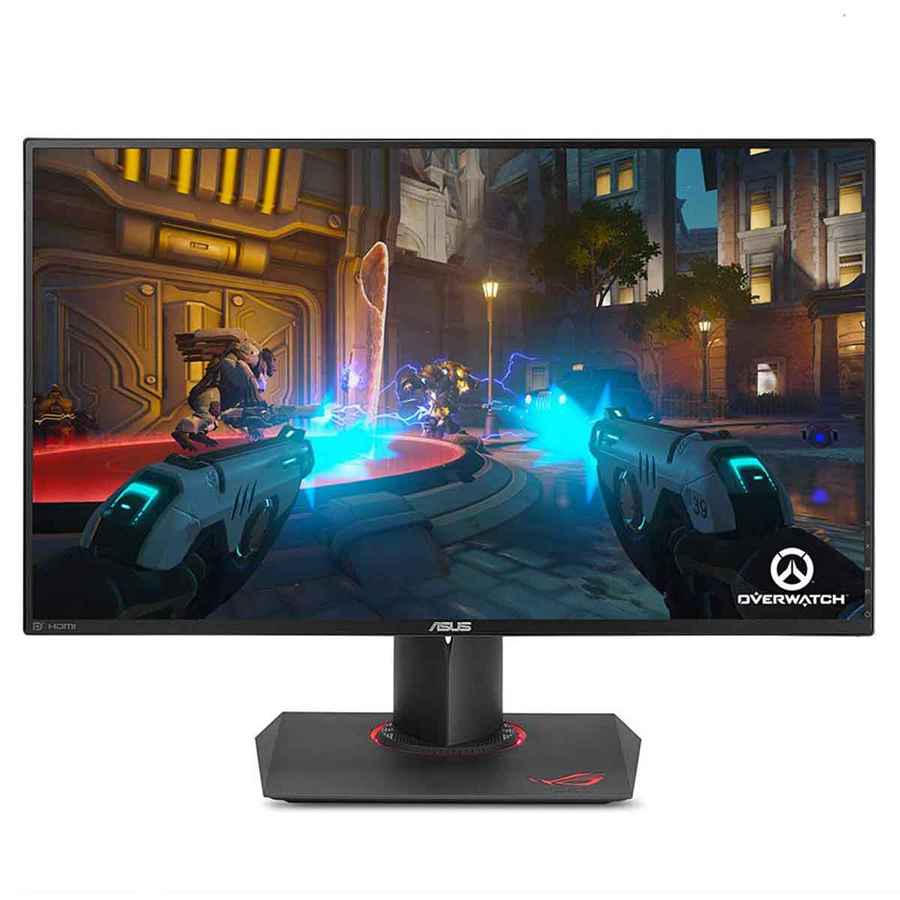 ASUS ROG Swift PG279Q is a gaming monitor with a 68.58 cm (27) widescreen supporting 2KWQHD IPS display at 2560 x 1440 resolution. The monitor is adept at providing a seamless visual experience even at a whopping 165Hz refresh rate. You also get the integrated NVIDIA G-SYNC support for smooth integration of GPU processors with the display's refresh rate for lag-free gaming. The HD resolution and the fast refresh rate give you 77% more onscreen space and the ability to make the first move against your rivals, thereby giving you a competitive edge.A 100% color gamut with a 1000:1 contrast rate and a 178° wide viewing angle get you superior gaming images from wide viewing positions. You also get the option to select different refresh rates with just finger clicks and with the toggle key's help. The monitor also features a non-glare, flicker-free surface with low blue light for protecting your eyes from the harmful rays, thereby enabling you to play for longer hours without any eye strain.With 2-watt speakers and ultra-wide dimensions, you get a life-like gaming experience with ASUS ROG Swift PG279Q. The robust monitor also has an ergonomic stand with full tilt, swivel, and height adjustment. Thus, you also get to play in your preferred position without worrying about visuals.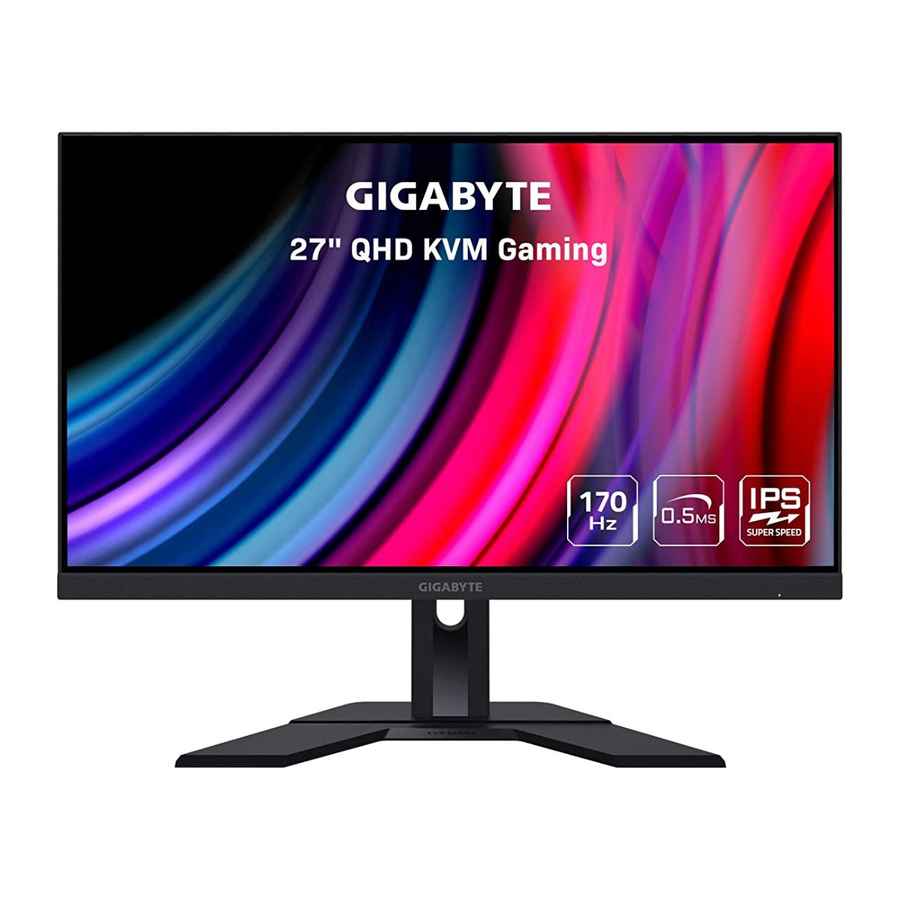 Monitors are the most underestimated component of gaming. But in reality, a perfect gaming monitor adds the synergic effect to the gaming experience and gives the best performance out of all the gaming components. The GIGABYTE M27Q gaming monitor is the best gaming monitor that will enable gamers to upscale their gaming performance without paying much. The streamlined body of the GIGABYTE M27Q monitor gives it a simple and stylish look. The matte finish and strong stand give it an aesthetic characteristic.