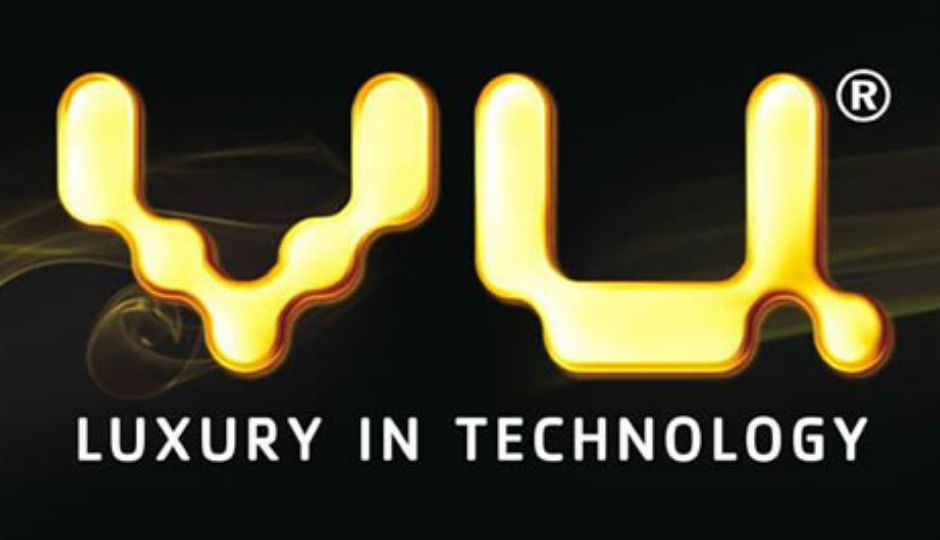 HIGHLIGHTS
The company has launched two TVs under the Play series and five under the Iconium series
Vu has announced seven new smart TVs at CES 2016, two under the Play series and five under the Iconium series. Prices for the Play series of TV's start at Rs. 20,000, while the Iconium series starts at Rs. 37,000. Four of the smart TVs under the Iconium range are Netflix enabled with an in-built app as well as a dedicated button on the remote for Netflix and YouTube. The Iconium series is available in 65-inch, 55-inch, 50-inch, 43-inch, and 40-inch variants. The Play series is available in 32-inch and 48-inch variants and come with Android 4.4 OS.
Read the complete press release below
Vu, luxury televisions in an exclusive tie up with Flipkart, announced the launch of seven new smart TV models at CES 2016. Ranging from Rs.20,000 for Play smart models and Rs. 37,000 for Iconium smart model, these new offerings will cater to the ever growing consumer aspiration of owning something world class and iconic. Four smart 4K models under Iconium series are Netflix enabled with an in-built app and a dedicated Netflix and YouTube button on the remote.

Making this announcement at CES 2016-Las Vegas, Devita Saraf, CEO and Design Head of Vu Technologies said, "Our brand is all about fulfilling aspirations, offering consumers the best designs, highest level of technology at highly competitive pricing. We are excited to announce the exclusive launch of seven new models on Flipkart at CES this year. We are confident that customers will enjoy the superior and one-of-a-kind experience these new additions will offer them."

Devita further added, "With these new launches, we only continue to strengthen our partnership with Flipkart. This association has helped our sales grow by over 1.5X times in the last one year and we definitely view this channel as one of the most profitable ways of capturing a growing market."

The booming e-commerce ecosystem in India has been highly beneficial for new, home grown, consumer electronic brands like Vu. Consumers today are more accustomed to the process of online shopping and are extensively indulging in the purchase of big ticket items like large appliances. With an exclusive tie up with Flipkart, India's largest online marketplace, the brand has witnessed a growth of 150% in the past year across their wide range of smart TVs.

"The success of Vu on our platform is a testament to how new age and home grown brands can edge out traditional players by adopting the online strategy. With an average brand rating of 4 and above on Flipkart, currently Vu has dominated the 4K and smart television category by offering customers the best in technology without hurting the pocket," said Amit Bansal, Business Unit Head – Home Entertainment and Large Appliances, Flipkart. "In 2015, our television category doubled and this year we expect to grow by 3.5X times. As India's largest ecommerce platform, we strongly believe in democratizing new and upcoming brands there by empowering them to maximize their reach at minimal costs."

Product features:
The famous ICONIUM series will see the addition of 5 exciting models – 65" 4K Smart; 55" 4K Smart; 50" 4K Smart; 43" 4K smart; 40" 4K smart – offering four times high definition Ultra HD, extraordinary digital dBX and an enthralling audio system as well as all the intelligent smart features & social media connectivity, making this the center of all your in-house entertainment. In addition to the above, the 43" 4K Smart will also prove to be the answer to all your gaming fantasies as it comes with pre-loaded gesture control Game Ex- Outdoor stadium, Badminton, Baseball,-Bowling, Dart, Easy Tennis, Funny Golf, Fun Tight Rope, Whac-A-Mole etc.

The Play series will witness the addition of two must-have models – 32" smart & 48" smart with the promise of ripple free picture as a result of the in-built ADS panel technology & Android 4.4 OS making social connectivity and browsing second nature to your television experience.

The entire range of Vu TVs is exclusively available to all customers on Flipkart.