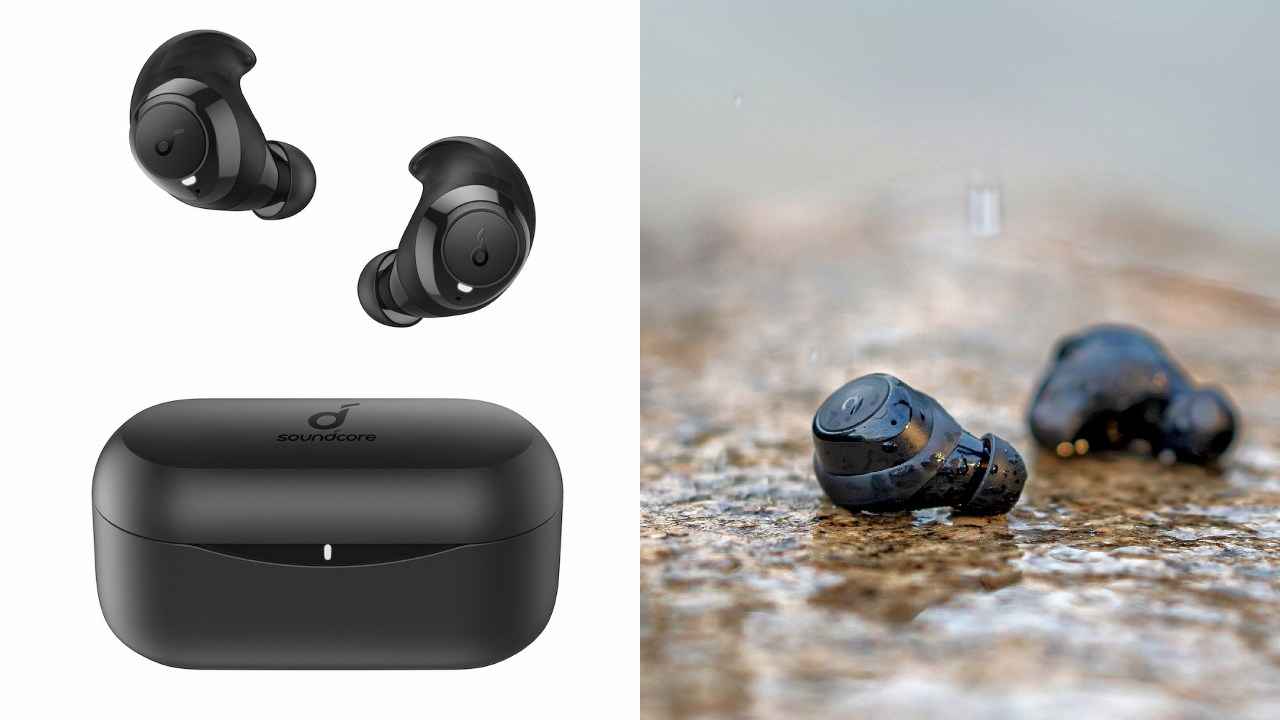 US Headquartered, Soundcore by Anker, launched its 'Life Dot 2 Bluetooth Headset' in India. Promising better sound with better battery in a damage – proof shell, Soundcore Life Dot 2 TWS have style and specs to match. The black-finish earbuds are available on Flipkart, and come with 18 Months of Warranty.
Aimed at the fitness enthusiasts and for those who are always mobile, the Bluetooth Buds deliver uncompromised music, in a compact and ergonomic design. Life Dot2 provides extreme 100-Hour Playtime with fast charging technology. The charging case has 4xbattery capacity than other cases —allowing users to extend the earbuds' 8-hour playtime over and over. When short of time, a quick10-minute charge will provide 90 minutes of listening.
The stylish TWS earbuds come fitted with unique AirWings. Its hollow silicone build deflates and conforms to the shape and size of the ear for a superior fit and unmatched comfort. The earbuds sitting naturally in the ear, with its secure fit, improves noise isolation and bass response. Ensuring a delightful music experience, the TWS earbuds have 8mm triple-layer, dynamic drivers to deliver 40% more bass and 100% more treble, so listeners hear exactly what the artist intended.
The versatile Life Dot 2 supports multiple paring modes, together for an immersive listening experience, or freedom to use the left or right earbuds individually to match personal preference. Engineered for uninterrupted connection, the TWS earbuds are equipped with Bluetooth 5.0 Technology.
Thanks to its proprietary Push and Go technology, the TWS earbuds automatically connect to the last paired device when removed from the charging case. The earbuds stay connected up to 20m range. Soundcore in the last few months has launched a strong portfolio of TWS headsets in India which includes Liberty 2 Pro, Liberty 2,Life Note & Life U2.