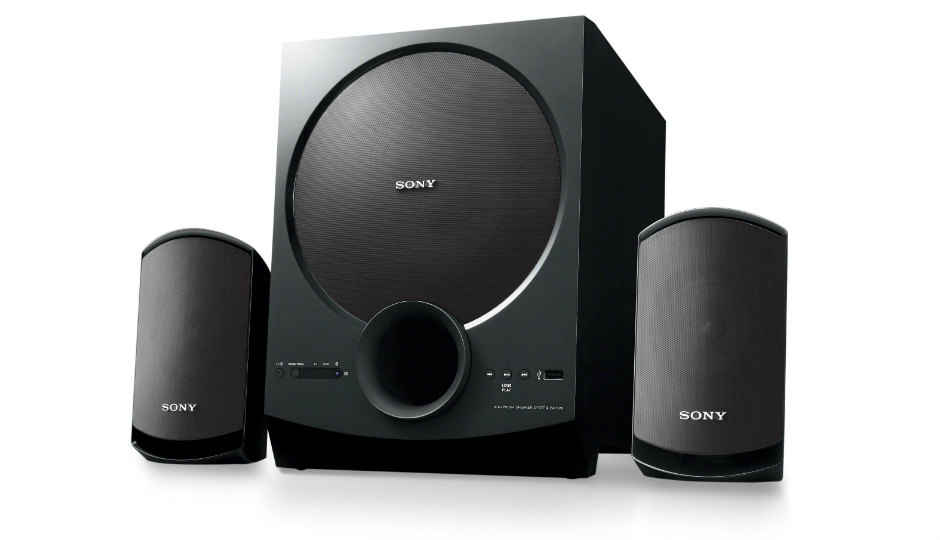 HIGHLIGHTS
The SA-D40 and the SA-D20 Sony multimedia speakers are Bluetooth enabled and also sport USB connectivity.
Sony has launched two new multimedia speakers in India, the SA-D40 and the SA-D20 priced at Rs 7,490 and Rs 8,490 respectively. Sony claims that the speakers offer powerful sound with strong bass and enhanced connectivity. Both the speakers come with Bluetooth and USB connectivity and also comes with a cable for connecting to the TV. They can be controlled via a remote, which comes pre-loaded, as well.
Read the complete press release below
Extending its home audio line-up, Sony India today launched its stylish and affordable speaker systems, the SA-D40 and SA-D20. Driven by innovation the new additions offer powerful sound, strong bass, and enhanced connectivity with unique design for both television and smartphone usage.

4.1 and 2.1 channel multimedia speaker with 80W and 60W power output for SA-D40 and SA-D20 respectively
Empowering an immersive sound experience, SA-D40's 4.1 and SA-D20's 2.1 channel surround sound system offers impactful bass with wider sound effect, contributing to a multi-faceted television viewing experience by ensuring a real cinema like audio ambience at home. Adding to Sony's overall audio tech capabilities these speakers provide a rich audio quality, delivering balanced and precise sound.

Experience pure high power audio with SA-D40's 4.1 and SA-D20's 2.1 channel multimedia speakers boosted with an 80W and 60W power output respectively.

Wireless music with Bluetooth and USB
Connect phone wirelessly through Bluetooth streaming and enjoy favourite mobile songs with enhanced sound. The Bluetooth and USB capabilities of the speakers not only enhance TV sound but offer easier access to listen to music by smartphone and USB effortlessly. The speakers can also memorize upto eight Bluetooth devices for easy connection.

Easy connectivity with single cable and user-friendly remote controller
The SA-D40 and SA-D20 are accompanied with one supplied cable required to connect with TV. With a simple and user friendly remote controller, it comes in a handy size and is fit to the hand.

Cinematic sound with big size sub-woofer
Reproduce massive deep bass with the big size sub-woofer embedded in both SA-D40 and SA-D20. For high quality audio, the SA-D40 especially offers a wider peak frequency range providing a holistic audio treat for the consumers. SA-D40 and SA-D20 are tuned based on Indian latest movies and music titles by Sony's sound engineer. Thanks to this, SA-D40 and SA-D20 realize best sound with entertainment.

The SA-D20 and SA-D40 will be available across all Sony Centers and major electronic stores in India.