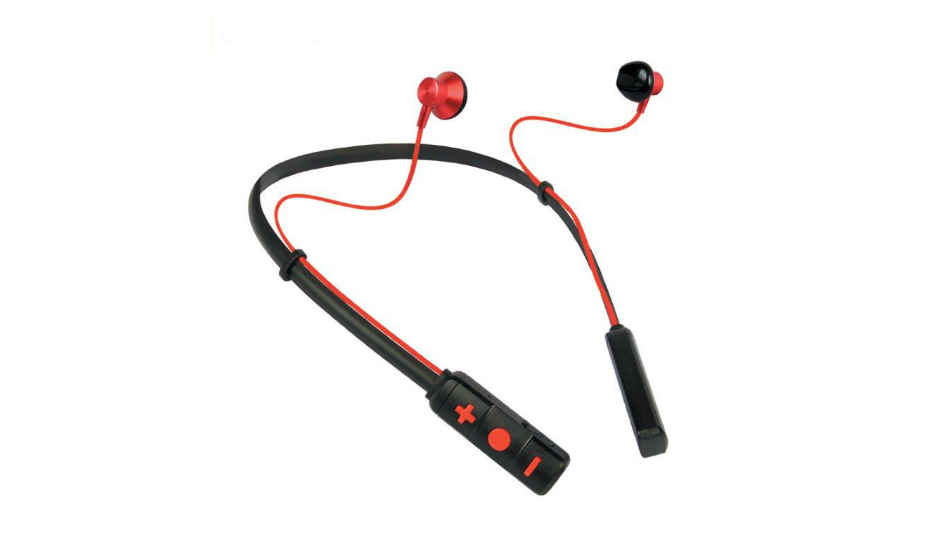 HIGHLIGHTS
PTron Tangent features a 140mAh battery that is said to deliver up to 6 hours of audio playback in a single charge.
PTron has launched its latest PTron Tangent Pro earphone in India priced at Rs 999. The earphone features an in-built mic with multifunction buttons and comes equipped with a 140mAh battery that is said to deliver up to 6 hours of audio playback in a single charge.
Read the complete press release below
With new year comes the new hustle of everyday activities and the latest addition to the PTron audio products, Tangent Pro neckband will just make the hustle easier and more fun.
Description automatically generatedTaking consumer feedback into consideration, Tangent Pro is the all new in-ear headphones with an ultra-flexible high-quality neckband. It rests on user's neck with adjustable length feature which ensures they enjoy listening to the favourite playlist or podcast or simply talk while working, jogging or travelling.
When not in use, the magnetic attraction of the light weight earbuds locks them together like a necklace and hangs around the neck. This will save you the effort of carrying it, untangling it and preventing it from falling.
Additionally, the earphones have an in-built mic with multifunction buttons on the neckband allowing users to control volume, play, pause, play previous or next track in videos and music, answer or disconnect calls, providing a hands-free convenient experience.
What will amaze all the music lovers is the solid bass of Tangent Pro that can be enjoyed for up-to 6 hours of music playtime, supported by its long-lasting Battery of 140mAh, along with a 14mm dynamic speaker driver delivering Hi-Fi Stereo Sound while reducing external noise.
The light-weight, comfortable fit and sweat-resistant earphones have an advanced wireless technology for seamless connection with the advanced Bluetooth v4.2+EDR compatibility making it a favourite of all the Gen Z consumers.
Commenting on its newest addition to the audio products, Mr. Ameen Khwaja, Founder & CEO- PTron said, "Tangent Pro is a top-notch set of earphones made by taking into account customer feedback and giving them what they really want. The design, specifications and colour are all in sync with the music lovers of the Gen Z. When it comes to new tech in audio, we want to ensure making top quality products accessible and affordable to majority of Indians".
All these latest features with a flexible neckband at just Rs.999 available in two glossy colours- Red-Black for all who love to flaunt shiny colours and Grey-Black who like to keep it classy and stylish.
Grab your pair of Tangent Pro earphones at PTron.in, Latestone.com, Amazon.com and Flipkart.com.