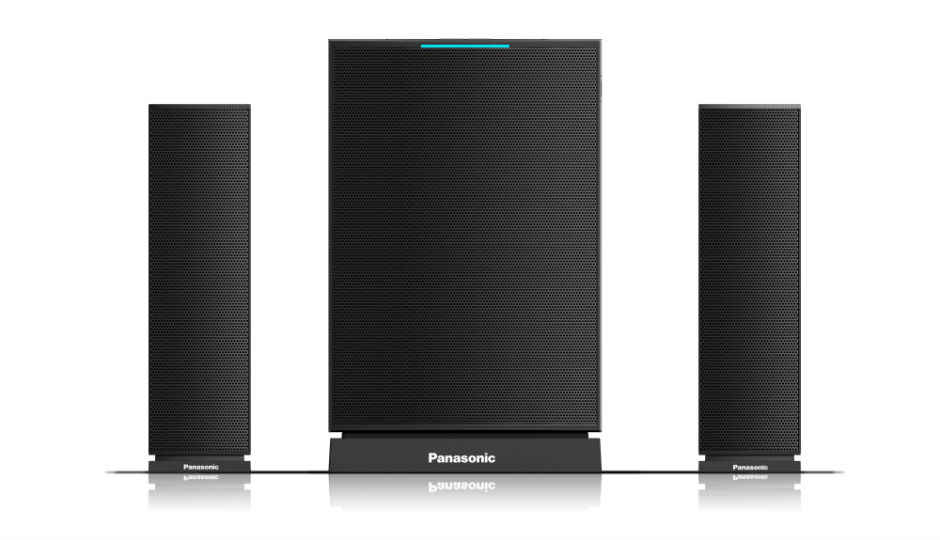 HIGHLIGHTS
The models are unveiled under Panasonic's Urban Audio series and home entertainment series.
Panasonic has launched 12 new speaker models under its Urban Audio series and home entertainment series. The SC-UA30GW-K, SC-UA7GW-K and SC-UA90GW-K are among the Urban Audio series speakers and SC-HT30GW-K and SC-HT40GW-K fall under the Home Entertainment series.
Read the complete press release below
Highlighting its new range of speakers, Panasonic India, a leader in innovation and technology today launched its new line-up of speakers under the UA and Home Entertainment speaker system series that come embedded with woofers and digital amplifiers. The new and stylish speakers offer powerful sound, strong bass, and enhanced connectivity with unique design for both television and smartphone usage. The speakers come with Bluetooth and USB connectivity which not only enhance the TV's sound, but also offers easier access to music via a smartphone or USB effortlessly.
Extending its home UA Series line-up, Panasonic launched 3 different models: SC-UA30GW-K, SC-UA7GW-K and SC-UA90GW-K which have stylish and compact one box design that match the modern interior of customer's home and helps in optimizing urban lifestyle. Despite their size, the speakers in this series boast powerful and clear sound beyond the customer's imagination. The air quake bass technology disrupts the air, and emits sound in a way that can be felt. These speakers are capable of delivering ultra-strong bass and dynamic sound performance. By plugging in two mics in the dual microphone jack allows users to enjoy Karaoke at home.
Under the Home Entertainment speaker system series SC-HT30GW-K and SC-HT40GW-K are the models that have been launched. These models deliver 80W of sound and features wall mounted speakers that play your favourite music and audio content in a powerful and pristine quality. Amazingly boasting a pitch perfect sound of clarity with correct bass and tuned treble, these speakers can turn your drawing room to a party hall. These speakers support FM connectivity and are integrated with innovative sound boosters to calibrate the sound.
Mr. Neeraj Bahl, Associate Director – Business Group Head, Consumer Electronic, Panasonic India, said, "With the introduction of this new line-up, we are offering a range that will cater to the needs of all our consumers with the diversity in features and prices. The rich audio quality of these speakers gives a whole new experience of watching movies and listening to music. With innovative and stylish features integrated, these speakers are your perfect music companion, which can deliver balanced and precise sound, making it a musical delight for the customers."
These speakers are available online and at all Panasonic retail stores.