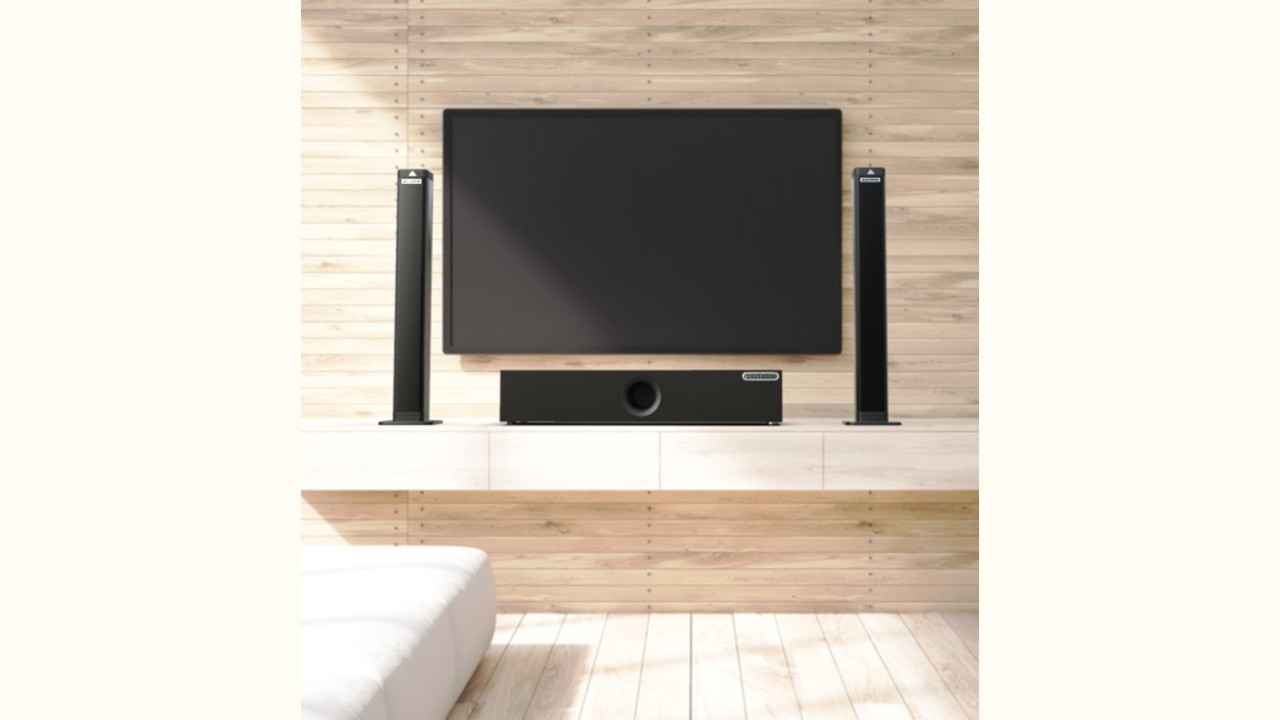 HIGHLIGHTS
Boult 'Soundbars 2.1' are available for Rs 5,999 through Flipkart.
Boult Audio has introduced their latest offering 'Soundbars 2.1' in the Home Audio category. It is priced at Rs 5,999 + Taxes. The product is available at through Flipkart.
You can read the complete press release below
The Soundbars feature an HDMI port, an AUX input and a USB port so that you can connect a host of devices to it. Soundbars and its woofer looks elegant enough to enhance the decor of any room that you install them in. It delivers a powerful sound output of 80 watts to offer you a mesmerizing surround-sound experience.
The 2.1 Channel Surround sound in the Boult Soundbars provide with a rather cinematic experience, enhances the way you experience entertainment at home and in the cinema by creating the optimal environment for all of your favourite content. The Boult Soundbars comes with 80 watt RMS sound with a bashful woofer.
Upgrade your music listening experience with the Boult Soundbars with down-firing woofer which provides bold sound to any seat in the room, giving you an audio experience you can truly hear and feel.
It is compatible with a range of devices, mobile, laptop, tablet, television, and computer. In the box you get, 1 U Woofer, Soundbar Tower Stands, 2 Convertible Soundbars, Wall Charger, Aux Cable, Soundbar Connecting Cable in 2 lengths, Coaxial Cable, Cable connecting Woofer & Soundbars.