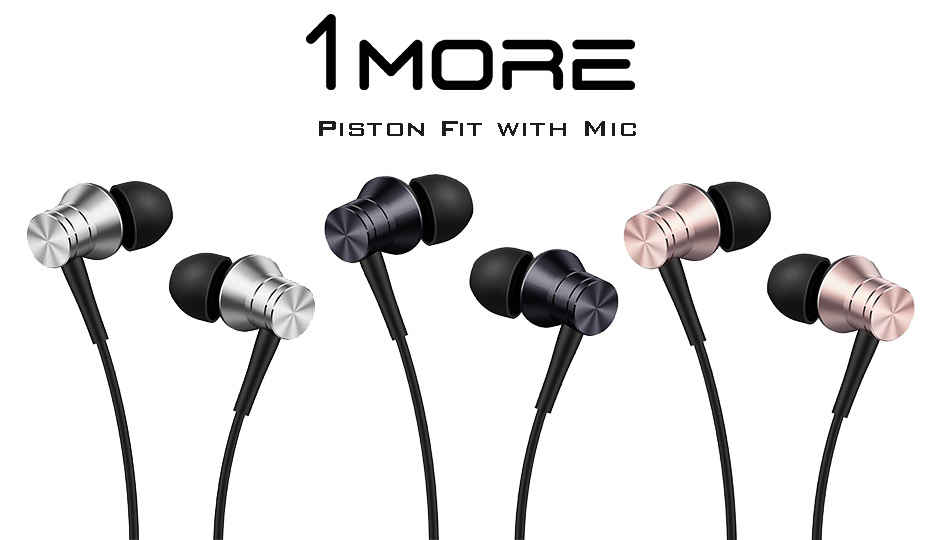 HIGHLIGHTS
The new Piston Fit In-Ear headphones with mic has been officially launched in India at ₹999.
Premium headphone maker, 1 More's new Piston Fit In-Ear headphone with mic launched at ₹999 in India. Available in four different colors – Silver, Blue, Space Gray and Rose Gold, the headphone features anodized metal body with a 45-degree in-ear design for better comfort and fitting. Although the Piston Fit has been available online for quite some time now, the company officially announced it today in India.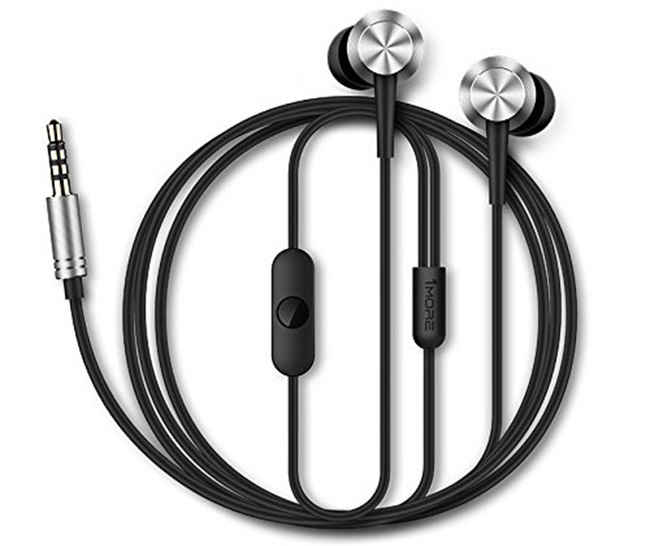 Read the complete press release below
1More a premiere consumer electronics audio company headquartered in San Diego, California has launched Piston Fit In-Ear Headphones with MIC in India. 1More Piston Fit In-Ear headphone is one of the best under Rs.1000 price point. 1More collaborated with internationally acclaimed Grammy Award Winning producer, mixer, and sound engineer Luca Bignardi to perfect the final tuning to deliver a precise representation of your favourite artist's intended sound.
In order to give the cold aluminum smooth distinctive personality, 1MORE applies precision metal crafting, to allow simple lines sketched out of trumpet-shaped sound chamber appearance. It has a lightweight, compact design and naturally into everyday life. For more fitting experience, the front acoustic tube adopts a 45-degree in-ear design, Balanced size of ear tip is obtained based on a large number of canal medical data, tried and tested by over a hundred people, to ensure a comfortable wearing experience.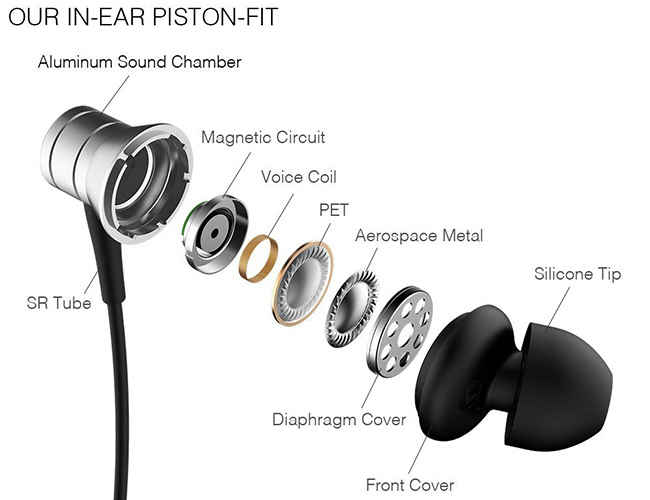 Lightweight headphones are able to offer sonorous rhythm, based on the aerospace metal composite diaphragm from the speaker unit. Utilising lightweight aerospace metal and flexible PET material, presenting finest details, dynamic rhythm, put it on, let the inspirational music continues. It has 32Ω low impedance design, plug and play feature:Smartphone, iPod, iPad, iPhone anytime on the music when plug it on. It has a Single button control, simplified operation, support call answering, call ending, call rejecting and music play, pause functions. Buttons with rigorous testing process, rapid feedback pressing, able to withstand 100000 times of strike.
The headphone cable is wrapped by Kevlar fibre, which is a form of body armor material, tough and durable, Tensile and pulling resistance, convenient storage. External part of cable is wrapped up with skin-friendly TPE material, effectively reduce the friction caused by the wire and clothing friction sound, which makes listening enjoyable. 80% of the sound chamber is made of aluminum alloy, CD lining surface, highlighted drilling, hand-cut resistance C angled with 20 multi-channel precision metal craft, anti skid & scratch, leaves no fingerprints. Anodised metal surface, long-lasting paint and safe. Lightweight body type with only 14grams feels comfortable even under long-hour wearing.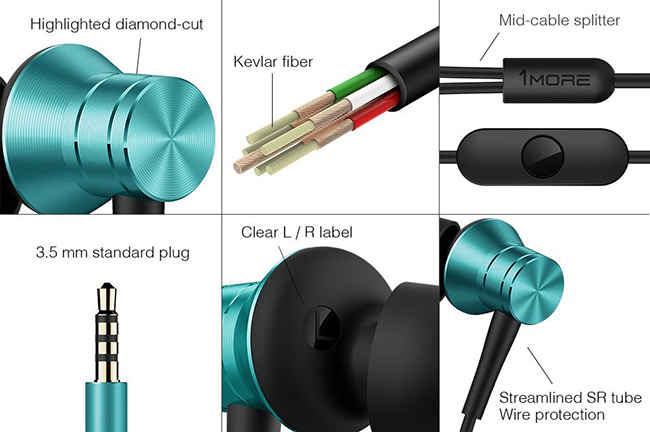 The price of the product is 999 INR. The product carry's a 1-year warranty and is available at Amazon.in and 1MORE INDIA webstore and many leading store across India. Available in 4 assorted colours, the Piston Fit lets you pick from Deep Space Grey, Clear Lake Blue, Galaxy Silver and Rose Pink.
Product Specifications:
Product Name: 1MORE Piston Fit In-Ear Headphones
Model Name: E1009
Type:In-Ear
Weight: 14g
Line Control:Yes
Length:1.25 m
Wire Materials: Enamelled Copper Wire
Connector Type:3.5 mm
Speaker Impedance:32 Ω
Sensitivity:100 dB/mW
Frequency Range:20-20,000 Hz
Rated Power:5 mW