OnePlus TV 32Y1 - Smarter TV
Android TV with superior craftsmanship and elegant design - Buy Now
Click here to know more
Advertisements
After launching the SmartWatch 3 earlier this year, Sony has now announced the Wena smartwatch with a circular form factor. The latest project by Sony is happening on its own crowdfunding platform in Japan, First Flight. Unlike conventional smartwatches, the Wena does not feature a digital display. The device is Felica standard NFC wallet-compatible, features customisable LED lights and vibration for notifications. It also has an activity tracking feature.
Instead of trying to cram tons of features into a smartwatch, Sony has instead focused on creating an elegant and sophisticated wristwatch that has certain "smart" features. While the "Three Hands" model has a regular watch face with three hands for hours, minutes, and seconds, the "Chronograph" model features additional dials for the same. The watch faces are 42mm in diameter and feature IPX-5/IPX-7 certified surgical steel bands that will be available in silver and black variants. While the "Three Hands" is expected to tick for three years and the "Chronograph" for five, the band itself will require charging every week via a cradle. It can be presumed here that the activity tracker, NFC radio, and the notification components are housed in the band itself.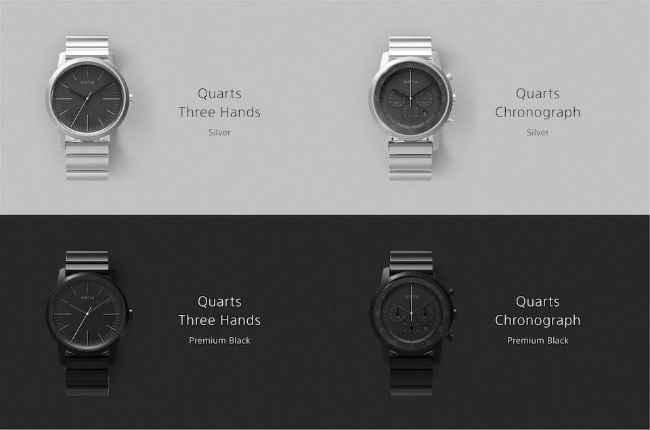 The Wena apparently stands for "wear electronics naturally", and that is precisely what Sony aims to accomplish here. It reflects Sony's desire to craft a traditional wristwatch while infusing some smartwatch abilities. The project description page on First Flight shows an app for iOS devices. There have been no word about compatibility with Android-based devices. It comes with wireless charging support and Bluetooth 4.0 connectivity. Mobile payment functionality is taken care of by the NFC reader, that works on the Japanese Felica standard. Last year, Sony had announced the e-ink display FES watch on the same crowdfunding platform. The new Moto 360 and the Samsung Gear S2 are expected to be launched at IFA 2015, which also have circular faces.
The price for the silver "Three Hands" model has been listed as ¥34,800 (approx. ₹19,055), while the premium black "Chronograph" model will cost ¥69,800 (approx. ₹38,227). The Wena Wrist is expected to start shipping in March/April, next year.