#IBMCodePatterns, a developer's best friend.
#IBMCodePatterns provide complete solutions to problems that developers face every day. They leverage multiple technologies, products, or services to solve issues across multiple industries.
Click here to know more
Advertisements
Highlights:
Nubia announces Alpha, a smartwatch-smartphone hybrid device
It's powered by the Qualcomm Snapdragon Wear 2100 platform
It has a 4-inch flexible display and a 5-megapixel camera
It's the second day of the Mobile World Congress 2019 in Barcelona, Spain, and the company that brought us the Red Magic smartphone earlier this year is now showing off a small bendy smartwatch that's also a smartphone. Nubia's new gadget is called the Alpha and it has a 4-inch flexible OLED display. It's equipped with Bluetooth, Wi-Fi, and e-SIM support for texts and calling. The Nubia Alpha is expected to go on sale in April this year for a starting price of 449 euros (Rs 36,200 approx).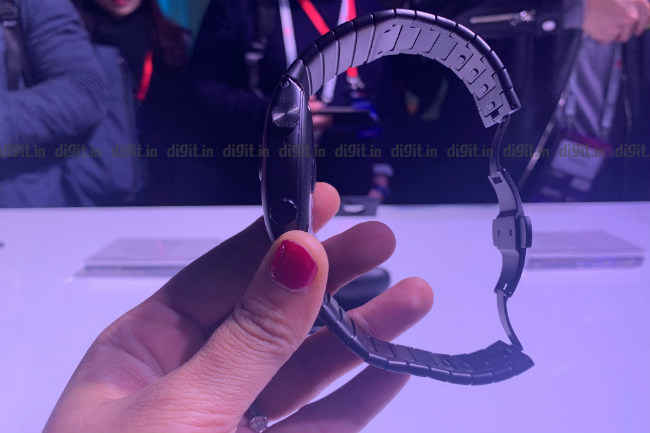 According to Nubia's press release, the Alpha "combines the best features of smartwatches and smartphones for a whole new breed of smart device." The Chinese smartphone manufacturer collaborated with Visionox to create what it believes is the largest wearable flexible screen in the industry for the Alpha. Nubia has failed to mention the resolution of the 4-inch Polyimide-coated heat-resistant display. Equipped with Bluetooth, Wi-Fi, and e-SIM support, the Alpha is capable of sending and receiving texts, making calls, and accessing the internet without depending on a connected smartphone.
Interestingly, the Nubia Alpha comes with a 5-megapixel camera with "clever UI shortcuts". Tapping the display takes a photo, while long-pressing it records a video. The Nubia Alpha's unified internal structure is made from anodised stainless steel and the device is water-resistant. The Nubia Alpha is available in two colour options: black and gold. The latter features a band plated in real 18k gold.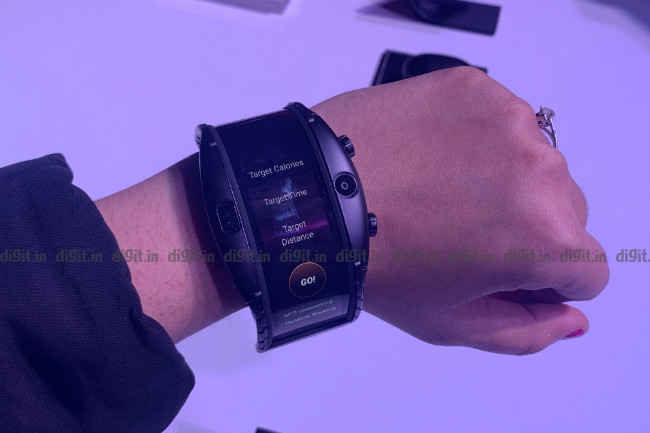 The Nubia Alpha is powered by Qualcomm's Snapdragon Wear 2100 platform. It has 1GB of RAM and 8GB of onboard storage, which the company claims is sufficient for over 1,000 songs, 2,000 short videos, or 6,000 pictures. Its 500mAh battery will keep it alive for one or two days with regular use or give it a week's time on standby. The custom-made UI supports air gestures and multi-finger touches. The Nubia Alpha also sports typical smartwatch features like activity tracking, heart rate monitoring, and music streaming via Bluetooth. There's no word yet on whether the Nubia Alpha will enter the Indian market anytime soon.
Related Read: MWC 2019: Qualcomm announces 5G chip for PCs, Wi-Fi chip for automobiles