Another national first from Sony is the Bravia KD-X9000 TV. If you're wondering what's so special about this new Bravia, well, for starters, it measures a whopping 84-inches diagonally and if that wasn't enough to impress you, it is also India's first TV to support 4K resolution.
The X9000 is the first 4K TV to hit the Indian markets and everything about it is just as impressive. The X9000 comes with Sony's proprietary X-Reality engine for the best viewing experience and it can also upscale HD content for clear viewing. The TV also supports 3D and surprisingly, Sony has gone the passive 3D route than the usual Active 3D. Passive 3D means not only thinner and lighter glasses, but also much cheaper glasses.
A TV this impressive also requires good sound, and for that, Sony has incorporated two tower speakers that mount right next to the TV itself. Each tower features a total of 10 drivers, including tweeters, woofers and sub-woofers. Totalling 50W, the front facing 2-way, 10 unit Live Speaker system directs sound right at you. Soft dome tweeters deliver crisp highs, partnered with mid-range units and sub-woofers for rich, solid bass powered by S-Force Front Surround.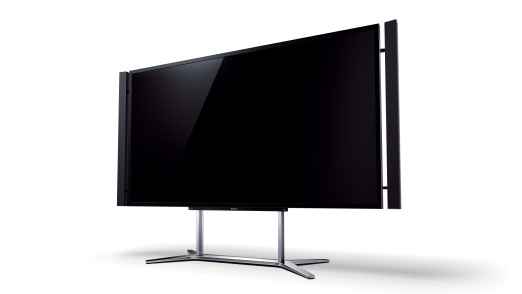 We had some time to let our eye balls ogles this monstrous beauty and it is just as impressive as the specs make it sound. The content playing on the TV at the time was native 4K and the image was as sharp as it could possibly be. The colours, though mostly shades of brown, black and grey (it was a video of an orchestra performing), looked quite vivid and the contrast was very impressive.
Unfortunately, due to the venue being a hall with aa lot of ambient noise, we really couldn't get a feel for the speakers, though standing even 30 feet away, the performance was decently audible.
Now all this is very impressive, but alas, its one of those good things that isn't really made for the masses. The price on this gorgeous slab of visual treat is a towering Rs. 16,99,900 and can be pre-ordered right now at select Sony Experience Stores with an expected ship date of sometime end of November.
For more technology news, product reviews, sci-tech features and updates, keep reading Digit.in or head to our Google News page.