Tizen OS based Smart TV range will be unveiled by Samsung at CES 2015.
Samsung will be introducing its new smart TV range in CES 2015 that will be powered by Tizen OS. The company is following on the footsteps of LG which launched its WebOS based smart televisions last year in CES 2014. This move is also seen as Samsung trying to keep its distance from Google's Android TV platform.
Even though Tizen has been around since 2012, Samsung has not been able to market the OS as a viable competitor to Android. But Samsung's plan to bring Tizen to your smart TV might get the operating system some traction. The operating system requires a much needed boost since it has been lagging behind from quite some time now with only a couple of wearable devices and only one smartphone powered by Tizen OS. Besides Samsung is yet to launch its Tizen OS based Z1 phone in India.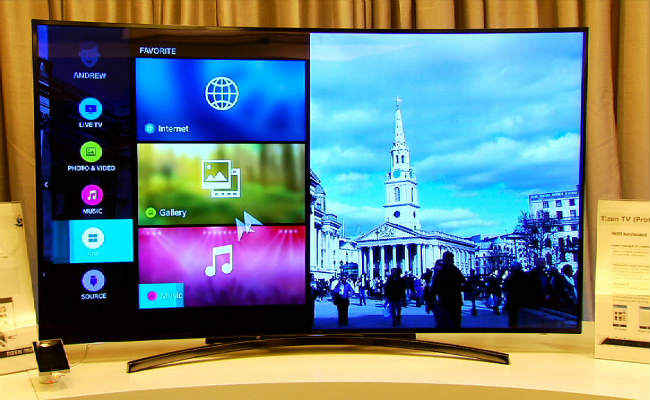 Samsung has disclosed that the smart TVs can sync with other Samsung devices that use Tizen OS. Samsung has also included Playstation Now cloud-streaming service which is available in North-America only.
According to Samsung's Executive Vice President of the Visual Display Business at Samsung Electronics "Tizen not only enriches the entertainment experience for our customers today, but unlocks great potential for the future in home entertainment."
Source: Samsung tomorrow
Image credits: Cnet