Samsung's new TVs start at a price point of Rs. 27,900 and go up till Rs. 24 lakh. They start selling from today.
Samsung today launched its 2016 line of televisions in India, including the company's Joy Beat, SUHD and Smart TV ranges. The South Korean manufacturer launched a total of 44 televisions, at a price point of Rs. 28,000 to Rs. 24 lakh. The company's SUHD televisions are priced at a minimum of Rs. 1.79 lakh, and the top-end 88-inch SUHD model costs Rs. 23.99 lakh.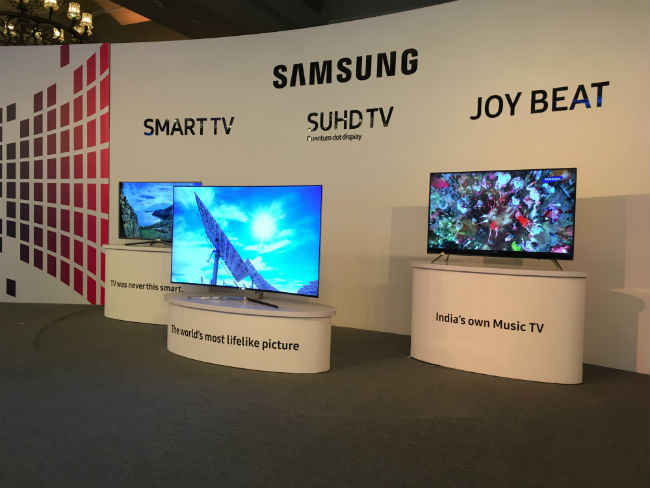 While the Quantum Dot Colour feature, introduced last year, prevails on this year's models, Samsung has also added support for HDR video. The company says its TVs can go up to 1000 nits brightness, which is why it calls its HDR feature, HDR 1000. The TVs run on the company's own Tizen platform, and a bezel-less curved display. To be clear, this is not a true bezel-less display.
Further, Samsung's Joy Beat series is an audio-focussed budget series, which is priced at Rs. 27,900 for the 32-inch model. The Smart TV range starts at Rs. 34,500 for the 32-inch model, while the top-end 88-inch variant costs Rs. 7,03,900.