Micromax has launched three Android TVs today: 32 inch, 40 inch, and 43 inch.
Micromax stepped in the Android TV segment in the latter half of 2018. It launched two 49-inch and 55-inch TVs. Today, the Indian brand has launched some more variants of its Google certified Android televisions. It launched new 32-inch, 40-inch, and 43-inch variants at a starting price of Rs 13,999.
The TVs come with Android and Google Assistant. Hence, they offer Google's official Play Store, games, movies, music, etc. They sport a 16:9 aspect ratio, and come with built-in Chromecast support. During the presentation, Micromax said that the 32-inch variant will be available in HD only, come with 1.5GB RAM and 8GB internal storage. Moreover, the 40-inch and 43-inch variants will support content up to FHD, and come with 2.5GB RAM and 16GB internal storage.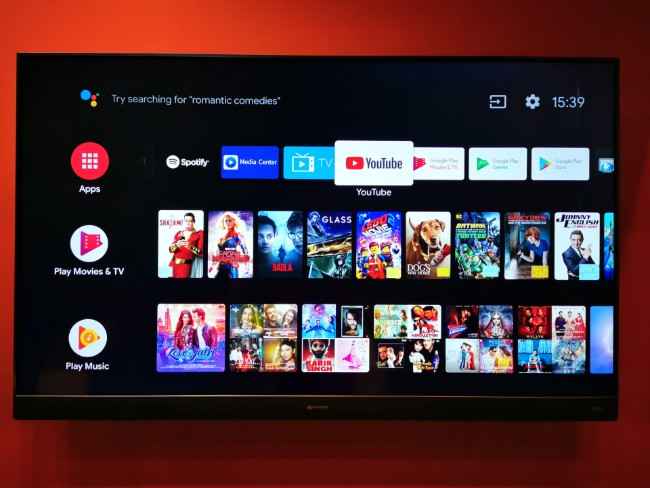 Micromax also said that users will be able to control their smart home accessories with the Android TVs. The Indian consumer electronics brand claims that the TVs will feature more than 500,000 movies, shows, Live TV, sports, music and more.
Commenting on the launch, Rohan Agarwal, Director, Micromax Informatics said,
"The Google Certified Android TV is meant for those who want a larger than life entertainment experience by being packed with multiple compelling features and the fully automatic washing machine aims to make everyday solutions simpler and hassle-free. We look forward to the response from our consumers and are committed to grow this category further by consolidating our leadership position in the segment in India."
The 32-inch variant will be available for Rs 13,999, whereas the 40-inch Android TV will launch in the range of Rs 20,000 – Rs 21,000. We have contacted Micromax for the exact pricing of each variant, and will update this story as soon as we get a reply.