The range comprises of 32-inch, 40-inch, and 50-inch panels, and three of the TVs run on Android KitKat v4.4
Kodak has launched a range of HD LED TVs in India. The lineup comprises of five TVs available in 32-inch, 40-inch, and 50-inch panels. Out of the five, three TVs, namely the 32 HDXSMART Smart, 40 FHDXSMART, and 50 FHDXSMART run Android KitKat v4.4, and are priced at Rs. 17,000, Rs. 25,000 and Rs. 36,000 respectively. The three offer 4GB of flash storage and 512MB RAM. The 32HD X900S and 40FHDX900S are standard "dumb" TVs and are priced at Rs. 13,500 and Rs. 21,500 respectively. The two 32-inch devices have a resolution of 1366 x 768, while the 40-inch and 50-inch TVs have a resolution of 1920 x 1080. However, the prices mentioned are approximate prices and according to the company, ecommerce websites will add their own additional charges. Kodak TVs will be available on ShopClues, Flipkart and Amazon, and Shop Clues will be launching the 32-inch series exclusively on its site, sales of which will begin post August 15.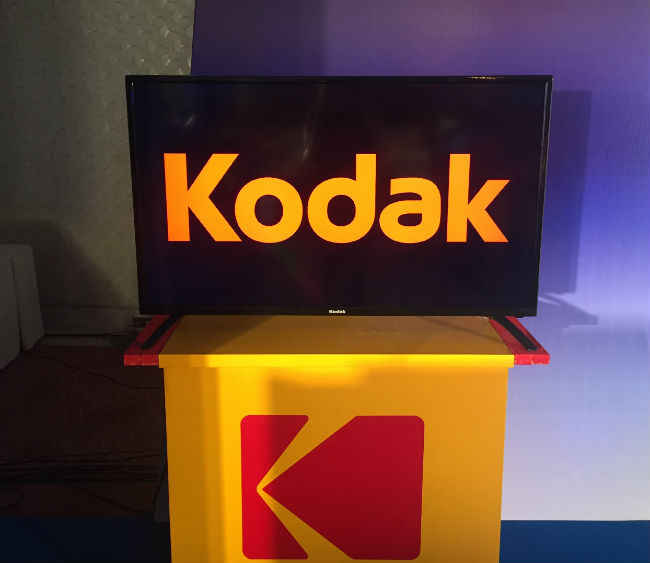 These TVs will be manufactured by a Noida-based company called Super Plastronics Pvt. Ltd. (SPPL) with whom Kodak has signed a brand licensing agreement. All TVs will be made in SPPL's three manufacturing units in India. The company also plans to launch 4K TVs by the end of the financial year. SPPL also manufactures TVs for other Indian TV brands.