Flipkart has exclusively shared the photos and confirmed with us that the Nokia TV powered by JBL Audio is launching as a Flipkart Unique product in early December. This is the first time that JBL is foraying into the TV space by powering the sound for th
If you are looking to invest in a new smart TV, then we'd say hold your horses. Flipkart has confirmed to us that Nokia is launching its smart TV running on Android as a Flipkart Unique product, and the sound for the upcoming TV will be powered by JBL Audio. From the picture above, you have a glimpse of what the TV will look like. We can see the sound output from the TV will be handled by JBL sound system speakers.
One of the weakest elements in TVs these days is the audio output. Through the partnership with JBL, customers can expect acoustics engineered by JBL along with sound tuning as per JBL standards on the upcoming Nokia TV. Flipkart has confirmed to Digit that the TV will come with features like Clear Vocal Tones and Minimal Harmonic Distortion. JBL speakers are known for superior sound fidelity and hence we expect the Nokia TV to deliver on the promise. In addition to speakers from JBL, the TV also brings with it Dolby Audio & DTS TruSurround Sound which is said to enhance your TV viewing experience. With Dolby Audio & DTS TruSurround, the TV will be able to decode high fidelity audio and play it back for you from the TVs JBL powered speakers. With DTS TruSurround the TV will be able to decode 5.1 surround sound and play it back to you via the TVs JBL speakers as well.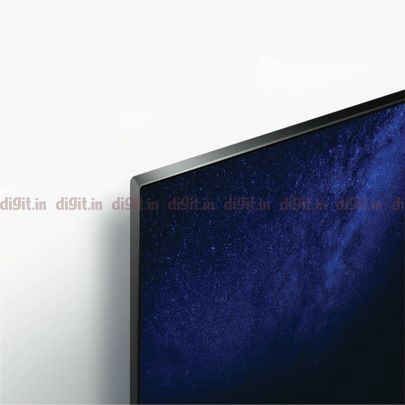 Moving to other specifications of the Nokia TV, it is a 55-inch TV with a 4K resolution. In an earlier story we reported, Mr Vipul Mehrotra, Vice President, Nokia Brand Partnerships said, "We are delighted that Flipkart, the leading e-commerce company in the country, will bring the first-ever Nokia branded Smart TVs to India. Today marks the start of an exciting new chapter for the Nokia brand in a new category."