Airtel has now made accessing online content on your TV a bit easier by launching its new Internet TV service in India. The service supports 4K content with added support for Dolby Atmos, and comes with a Hybrid DTH set top box, which is powered by Android TV and offers over 500 satellite TV channels alongside online content from Netflix, YouTube, Airtel Movies and more. Further, users will also have access to Google Play Music, Play Games as well as apps from the Play store. This is the first 4K enabled Android TV box in India, which comes with built-in Chromecast functionality.
Airtel Internet TV is priced at Rs. 4,999 with a three month digital TV subscription. As a limited period offer, customers can pay Rs. 7,999 and get the service for a year. Existing Airtel DTH users can get the service for Rs. 3,999 with a one month subscription to channels. Airtel Internet TV will be available online exclusively from Amazon starting April 12. It will be available at Airtel Digital TV retail stores, website and contact centers "soon after" the online launch.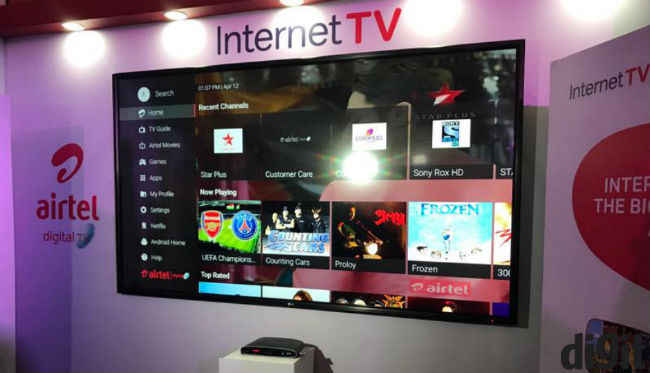 Sunil Taldar, CEO & Director of DTH, Bharti Airtel stated, "Growing broadband penetration is driving the popularity of online content, particularly in urban homes, and with Airtel 'Internet TV' we are bringing world-class content from the web and much more to the TV screen. This latest innovation has been designed keeping in mind the needs of Indian homes and it bridges the gap between online and offline worlds to enable an end to end entertainment experience with the convenience of a single device. We will continue to add exciting content platforms to Airtel 'Internet TV' and invite customers to experience this innovative offering."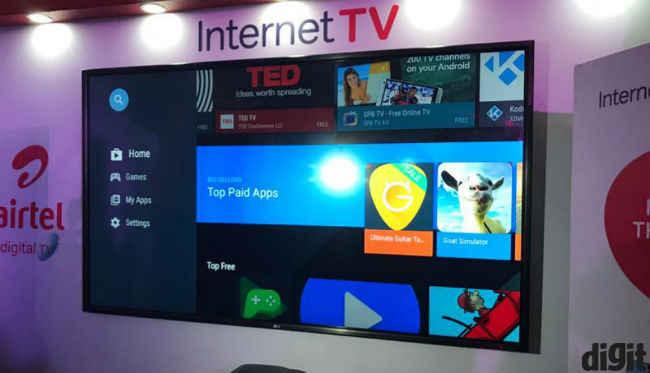 As for the set top box itself, the device comes with multiple connectivity options. This includes inbuilt Wi-Fi, Bluetooth, an HDMI port, two USB ports, as well as a port for a standard AV cable. The device comes with 2GB RAM and 8GB of in-built storage with support for a 128GB SDcard or a 2TB hard drive. Users will also be able to cast content from their smart devices to Airtel Internet TV with ease. Airtel says that it is looking towards adding cloud storage services within a year. LG is the OEM partner and is responsible for making the set-top boxes. The remote for Airtel Internet TV has a touch pad and a built-in microphone for Google Voice Search. The company says that they plan to integrate Google Assistant within the year. The company has also released an app for smartphones allows users to use their phone to control their TV and type in search queries.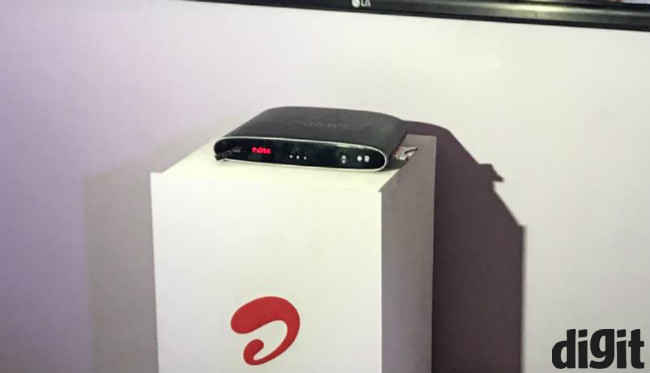 Airtel notes that the set-top box requires a broadband or a 4G hotspot with speeds of at least 4Mbps for a smooth online streaming experience. A standard Airtel Digital TV dish antenna will also be a part of the installation. The company has also rolled out bundled offers for its home broadband customers. Subscribers to Internet TV need to register for myHOME on the MyAirtel app and avail up to 25GB of additional data on their broadband account.