After a notification from TRAI asking telecom operators to help customers tide over the lockdown with minimal hassle, DTH players like Tata Sky have come up with special offers to encourage people to stay home.
Tata Sky announced it is now offering emergency credit facility for free to its customers. The company has also made ten of its interactive content services free for subscribers.
What is Tata Sky's emergency credit facility
The emergency credit facility is for those who are unable to recharge their account because of the inability to find a dealer to do it for them. For these subscribers, Tata Sky is offering a balanced loan for a specified time period. The balance credit under this loan will be debited from the user's account as soon as they re-activate the service, without any interest charged. The loan is aimed at non-tech savvy viewers who may find it difficult to recharge their accounts under present circumstances.
How to avail the emergency credit facility?
To avail the service, send a missed to Tata Sky on 080-61999922.
Ten free interactive channels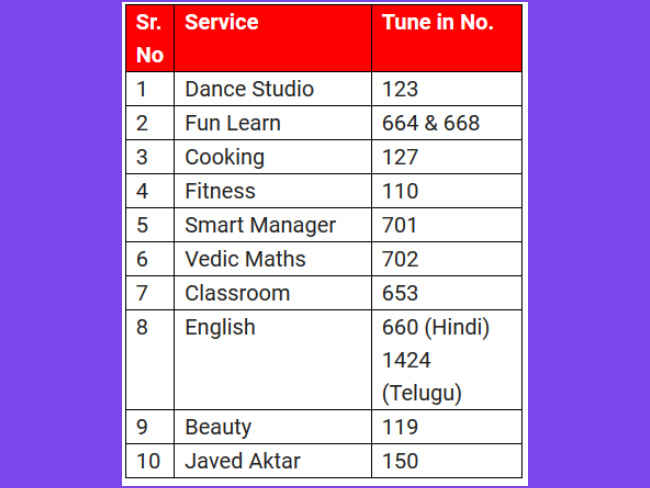 Tata Sky is also offering free access to ten interactive channels on the network. That includes Dance Studio, Fitness, Smart Manager, Vedic Maths, and more. The channels can be accessed from the Tata Sky set-top-box or from the Tata Sky app, available on Android, iOS and Windows.
Previously, Tata Sky also started offering its Fitness services for free to encourage people to stay home during the lockdown.