Some time ago, Xiaomi said that it will launch a 5G version of its Mi Mix 3 smartphone for the European market in 2019. Last month, company President Lin Bin showed off a 5G variant of the handset and just recently we came across a report suggesting that this new model might be powered by the newly announced Snapdragon 855 SoC. Now, in a Weibo post, the company has confirmed that a 5G version of the Mi Mix 3 is ready and it will indeed be launched running on the Qualcomm Snapdragon 855 SoC. The new handset will be unveiled at 2018 China Mobile Global Partner Conference and as expected, 5G connectivity on it will be enabled with the help of the Qualcomm's X50 5G modem along with the mmWave and sub-6 GHz antenna module, which will help the device in achieving up to 2Gbps download speeds.
Along with the announcement, Xiaomi also posted a video to give a peek at its future plans in the 5G field. The company says that it is a partner of Qualcomm China's "5G Pilot Program" and will take part in China Mobile's 5G "pre-commercial field test" in the first quarter of 2019, followed by the launch of 5G Mi Mix 3 in Europe later in the year. Xiaomi says, via Android Central, that it will announce phones working on China Mobile's 5G network from Q3 2019 and it will also be leveraging its position as an IoT services provider to "explore new applications" that take advantage of 5G in the smart home space.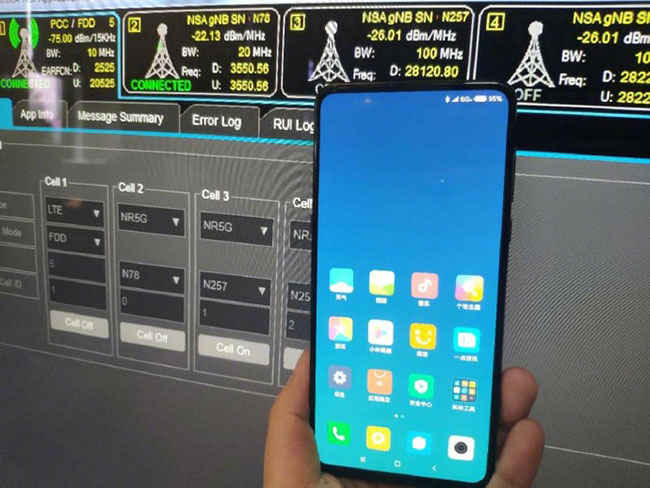 As mentioned earlier, Qualcomm has made its Snapdragon 855 platform official and it is expected to be faster than the previous generation Snapdragon 845, with AI capabilities that are said to improve 3X. The new chip is based on a 7nm manufacturing process and comes with an integrated 5G modem. You can read in detail about the new Snapdragon 855 chip here.