Dell Vostro
Power New Possibilities | Dell PCs starting at Rs.35,990*
Click here to know more
Advertisements
Xiaomi may soon launch its 2017 flagship, with a possible launch at the Mobile World Congress (MWC) 2017. A recent leak shows an AnTuTu score that beats the highest verified score set so far on the benchmarking platform, by the Apple iPhone 7. The score, revealed by GizmoChina, shows a score of 210329, higher than the score of around 183000 set by the Apple iPhone 7. This has led to speculations that the new Xiaomi flagship may be powered by the new Qualcomm Snapdragon 835 SoC, and may also become the first phone to use the flagship SoC.
The Xiaomi Mi 6 is also expected to be available in three variants - Mi 6E, Mi 6P and Mi 6S. While the Mi 6E is expected to be powered by either a MediaTek or Samsung Exynos SoC, the Mi 6P is billed to use a Pinecone SoC, custom-fabricated by Xiaomi itself. The Mi 6S is expected to be the Snapdragon variant, which is possibly the one spotted in the leak here. Qualcomm's presently-used flagship SoC, the Snapdragon 821, has set scores of around 165000 with the OnePlus 3T, and if the latest benchmark leak turns out to be true, the Snapdragon 835 SoC seems to be a considerable upgrade over its 2016 flagship.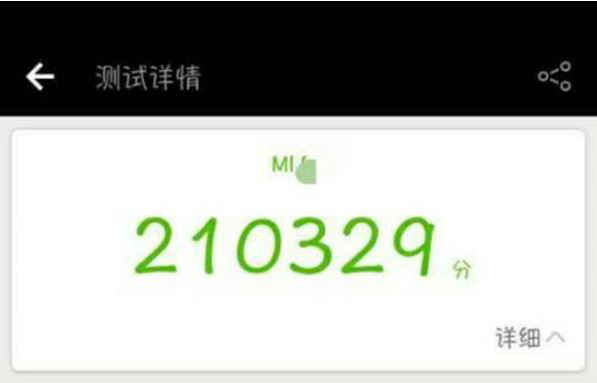 Unsurprisingly, the benchmark listing is not available right now on AnTuTu, but was posted on Weibo, so it can very well be false alarm. Other similar leaks, though, have pointed at Xiaomi working on the Mi 6 with Qualcomm's Snapdragon 835 SoC, so it seems best to wait for now and see if the company releases teasers surrounding the same. Alongside this, Samsung is also expected to be working on the Galaxy S8 flagship with the same SoC.
The new processor is expected to be faster and more efficient than Apple's A10 Fusion SoC - the present best-performing processor. With Qualcomm upping the ante, it remains to be seen how Apple responds in what happens to be the 10th year anniversary of the iPhone.