Want to modernise your banking loan application?
Build an application that analyses credit risk with #IBMCloud Pak for Data on #RedHat #OpenShift
Click here to know more
Advertisements
Chinese smartphone maker Xiaomi is gearing up to launch its next flagship device soon. According to a new leak by Mobile-dad, the Xiaomi Mi 5 will be released in November this year. The Mi 5 will run on the upcoming Qualcomm Snapdragon 820 SoC along with 4GB of RAM. Other specifications of the device include a 5.5 inch QHD display, along with a 3,000 mAh battery and 16GB and 64GB storage options. Xiaomi is reportedly fitting a 16MP rear camera with optical image stabilisation (OIS) on the device, alongside an 8MP front shooter.
Furthermore, the leak also says that despite its bigger size, the Mi 5 will be only 5.1mm thick, putting it amidst the slimmest smartphones in the market. This isn't exactly a surprise, since Xiaomi has shown prowess in the design department with a few of its past devices. While the recently launched Mi Note and Mi Note Pro sport curved glass designs, the Xiaomi Mi 4i is one of the slimmest smartphones in its price segment. That said, the slim design could result in heating and battery issues, something we have seen in Xiaomi phones before the Mi 4i.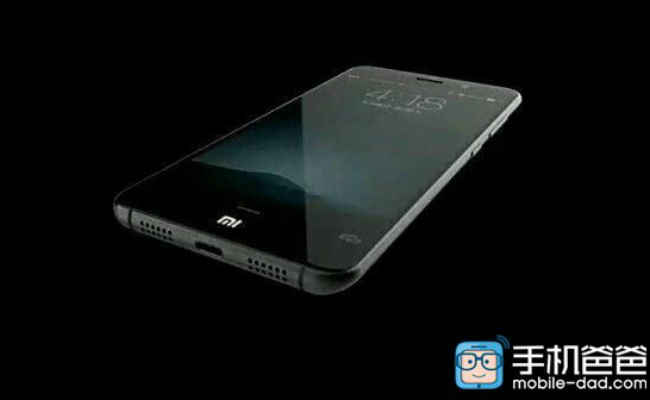 Moving on, with the addition of the Snapdragon 820, the Mi 5 is also expected to have a fingerprint scanner built into it. This will reportedly be branded as 'Sense ID' and will utilise ultrasound technology in place of the current optical technology that is used in fingerprint scanners. Ultrasound sensors are supposedly more resilient against dust and water.
Lastly, Xiaomi is also expected to launch a 6 inch variant of the Xiaomi Mi 5, which will also sport a 2K and nearly bezel-less display. If the specs leaked by Mobile-dad are to be believed, then one can safely expect this bigger version to also sport 4GB of RAM and at least a Snapdragon 820 level SoC.