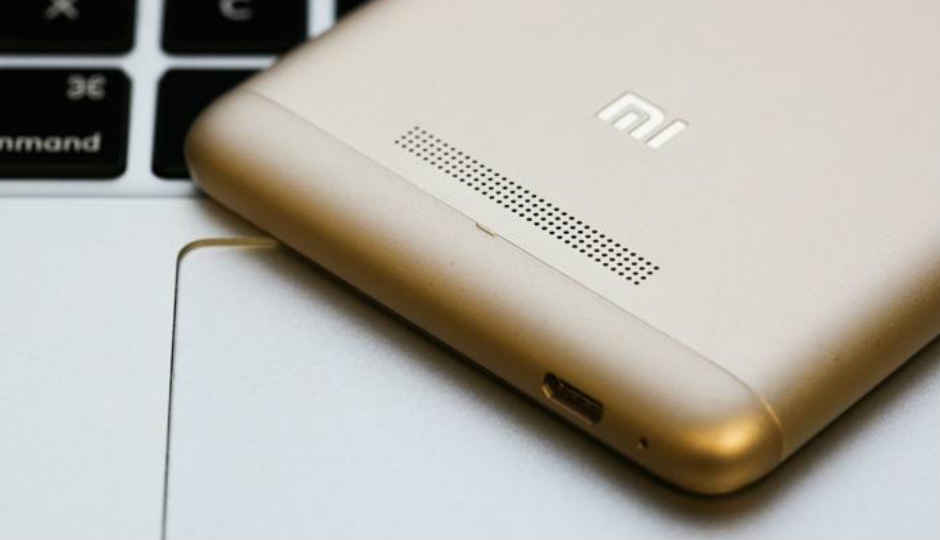 HIGHLIGHTS
According to the slides, the phone will have a 5.2-inch Full HD screen, 2.2GHz Snapdragon 820 SoC, 26MP rear camera, and will be available in two variants.
Slides from the official launch presentation of the Xiaomi Mi 5 have reportedly been leaked on a Chinese forum. According to the slides, there will be two variants of the device, one with 3GB of RAM and 32GB of internal storage, while the other will come with 4GB of RAM and 64GB of internal storage. The phone may also come with a 5.2-inch Full HD display and may be powered by a 2.2GHz Snapdragon 820 SoC, with an Adreno 530 GPU. Other specifications shown in the leaked slides include NFC and a USB Type-C port and Quick Charge 3.0, which will reportedly be able to charge the battery by 80% in 34 minutes. At the back, a 26MP camera sensor is mentioned, with an f/1.7 aperture lens, dual-LED flash and phase-detection autofocus. The slides do not include information about other specifications like the battery or the front camera. Earlier, reports have suggested that the phone may come with a 3600mAh battery and an 8MP front-facing camera.
Earlier this month, Xiaomi President Bin Lin shared a couple of pictures taken by the Xiaomi Mi 5, on his Weibo account. The images demonstrated good colours and impressive amounts of detail, and the camera is expected to have good autofocus capabilities, since it managed to capture a bird within flight.