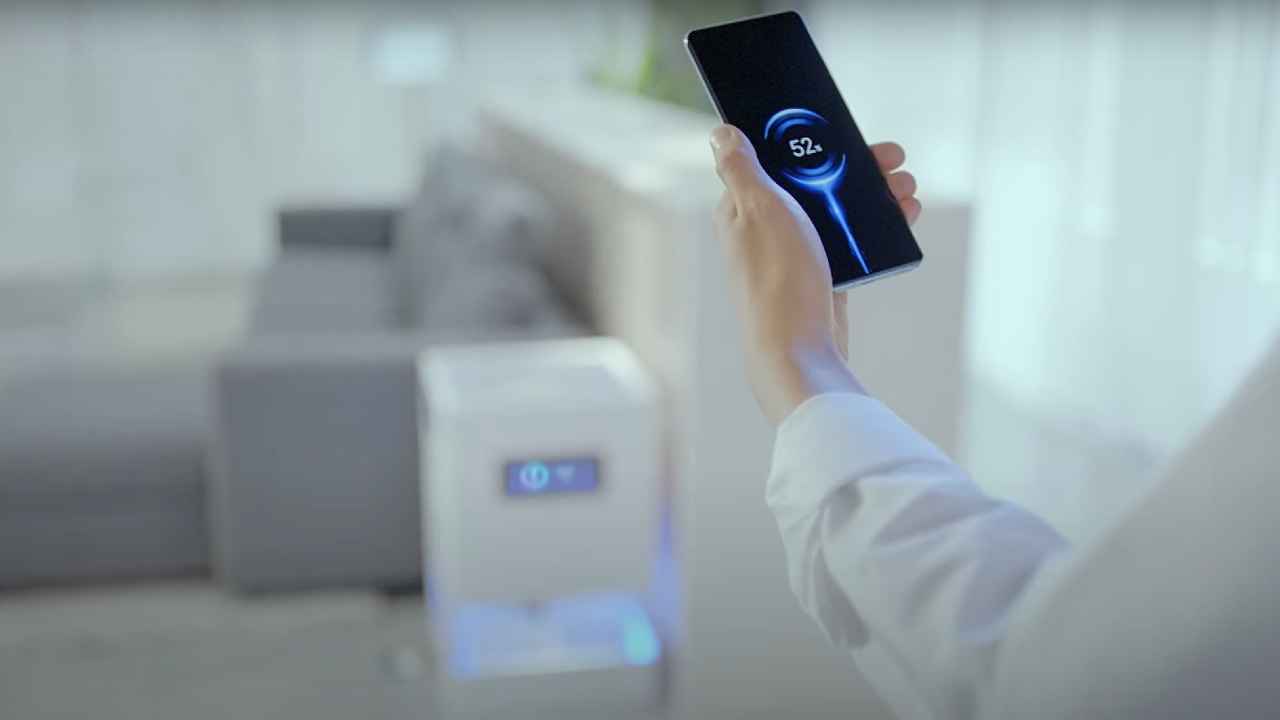 HIGHLIGHTS
The Mi Air Charge remote charging hub can wirelessly charge your phone from about 5 meters away from the pad.

Xiaomi uses 144 directional antennas to locate and charge devices wirelessly.

The hub can charge multiple devices simultaneously.
It looks like true wireless charging technology is here, as Xiaomi has just revealed the next step of wireless charging technology. As touted by the company, the Mi Air Charge Technology is a 5W charging system. It also wirelessly charges devices over-the-air. Yes, you read that right!
Normal inductive wireless charging has around there for quite some time now. Basically, Qi Wireless charging requires wireless charging pads on both the source and receiving device to power up. There have been a lot of enhancements in this segment. These include taking wireless charging from a mere 5W to 80W/120W. But, these upgrades were substantial rather than revolutionary. This new technology looks to be rather revolutionary as it does not require devices to be in close proximity.
Xiaomi announces over-the-air charging technology
The new technology is capable of delivering wireless power to devices over a distance of a couple of meters from the "self-developed isolated charging pile". This charging pile has 5 phase interference antennas to accurately determine the position of your mobile device. The 144 antennas transmit the millimeter-wide waves through beam forming. The receiving device has a built-in "beacon antenna" that converts it into electric energy through a rectifier circuit.
This new technology has been dubbed Mi Air Charge Technology. And yes, the company claims it is not science fiction and will eventually be able to charge multiple devices simultaneously. It is just a prototype demo at this stage. It is not yet clear if the company will release this product commercially as there are other players in the market who faced structural and implementation problems. Also, the regulatory authorities will scrutinize this product over health reasons beyond.