UPDATE: Following up on information originating from its website that only the HTC 10 Lifestyle will make its way to India, HTC has updated the specifications section, stating that the HTC 10 Lifestyle will be powered by Snapdragon 820, along with 4GB RAM and 32GB/64GB of storage. Whether HTC will launch the HTC 10 with the Lifestyle moniker in India, or it is simply an error, is unclear as of now.
It's unlikely, but it seems that the HTC 10 may not come to India. The company's India website currently lists the HTC 10 Lifestyle only, while the HTC 10 has been launched in India. Upon opening the website, you'll see the 'Meet HTC 10' button, but clicking on it takes you to a page showing the HTC 10 Lifestyle only. Of course, HTC has not officially confirmed whether this speculation is true, and it may just be a mistake. After all, the phone was launched overseas only a few hours ago. That said, the company did choose to not launch the HTC One M9 in India, choosing instead to bring the HTC One M9 Plus.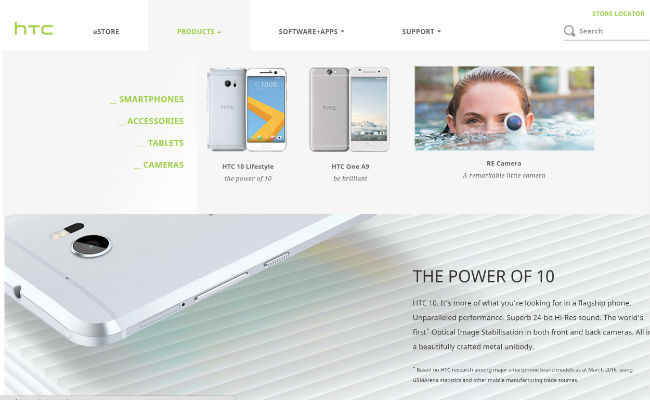 HTC may plan to choose the same mode this time, bringing the HTC 10 Lifestyle to India, instead of the HTC 10 flagship smartphone. Of course, we can't really be sure of this till the company issues any official statement on the same. We reached out to HTC India for the matter, but received no comment.
The HTC 10 Lifestyle is powered by the Snapdragon 652 SoC, along with 3GB of RAM and a 5.5 inch QHD display. The device has a 12MP Ultrapixel camera on the back and a 5MP Ultrapixel camera on the front, both of which are aided by Optical Image Stabilisation. HTC has opted for 32GB of internal storage, expandable to 2TB using a micro-SD card. There are of course, no details about the pricing yet.