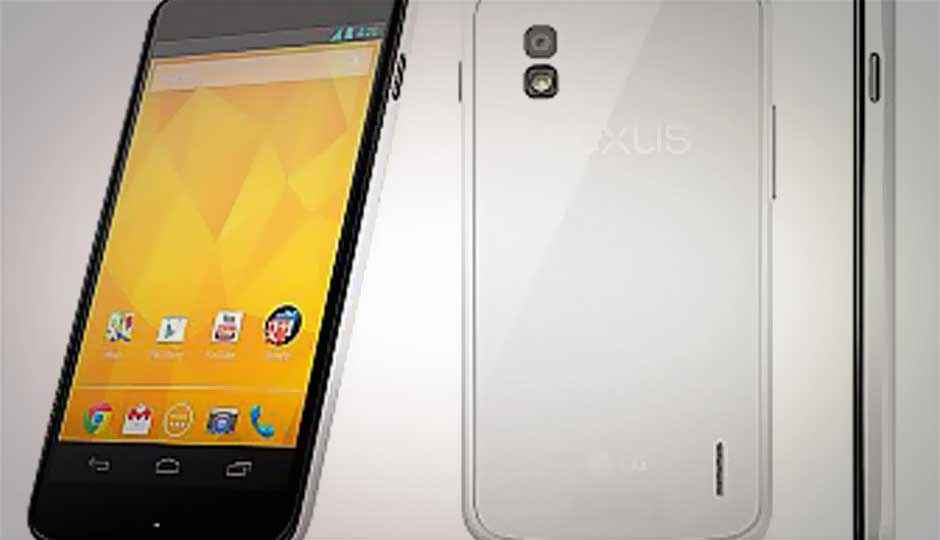 HIGHLIGHTS
It's been a busy week for the Nexus fanboys! LG announced the white Nexus and it became almost immediately available through online retailers. Amidst all the excitement, LG had something to say about their role in the next Nexus phone too!
After numerous leaks and rumours and fanboy fantasies, the white Nexus 4 has finally been confirmed, and is actually available for sale with online retailer Flipkart. LG had announced the device earlier yesterday and said that the phone would be available in Hong Kong first on May 29, but online retailers are already listing it for sale. Unfortunately, today the phone is listed as out of stock, which is no surprise.
If you're hoping that the new white Nexus 4 is going to offer anything new besides its flashy white looks, then you would be quite disappointed. The white Nexus 4 is spec'd exactly like its black counterpart, running on a 1.5GHz Qualcomm Snapdragon S4 Pro processor along with 2GB of RAM. It has got the same 4.7-inch screen sporting a resolution of 768×1280 pixels (320 ppi). The storage capacities are also limited to 8GB or 16GB, so if you had hoped that white could have possibly meant a 32GB variant, you're going to be let down.
While the white Nexus 4 was a long rumoured device, what was also talked about a lot was LG's role in the development of the next Google Nexus phone.
The rumours were sparked when Kim Won, Vice President of LG Mobile Europe stated expressed the company's interest in the Nexus program. The statement was misinterpreted and rumours of LG's role in developing the next Nexus phone started going around. The company has since then stated that the statement was to reflect the company's sentiment that they would love to be a part of the program once again if Google asked them to be, and its statement was not one of direct participation.