Vivo is expected to launch a new smartphone with optical fingerprint sensor on June 28. The smartphone is expected to feature new fingerprint reader embedded under the display
Vivo could beat Samsung and Apple when it comes to launching a smartphone with under glass fingerprint sensor. The Chinese smartphone maker is expected to showcase a new smartphone with fingerprint sensor embedded under the display at MWC Shanghai this month. A working prototype of the device has already leaked on China's microblogging platform Weibo and was first spotted by GizChina.
Apple is expected to introduce iPhone 8 later this year with Touch ID embedded under the display. Samsung is also reportedly testing a similar technology for its future flagship smartphones. However, a noted Chinese analyst says Vivo will launch the world's first smartphone with this new unlocking technique on June 28.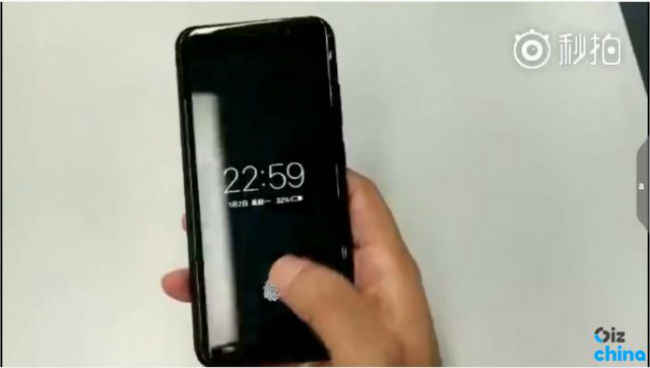 In the past, Chinese smartphone makers have been able to demonstrate new smartphone technology ahead of their US and Korean rivals. At MWC, Oppo showcased its new camera technology with 5x optical zoom while OnePlus has been leading the pack when it comes to development of reliable fast charging technology. While these companies have been developing new technologies, it doesn't necessarily mean that it will become final product.
In this case, Vivo seems to be intending to deliver a widely available product. With rumours of Apple and Samsung struggling to make under display fingerprint sensors work reliably, Vivo could set a new benchmark for engineering prowess against its larger rivals.