OnePlus TV 32Y1 - Smarter TV
Android TV with superior craftsmanship and elegant design.
Click here to know more
Advertisements
Turing Robotic Industries (TRI) has announced that it will partner with TCL for its next smartphone called the Turing Phone Appassionato. The company's first smartphone, the 'unhackable' Turing Phone, was faced with delays following its announcement back in 2015. Hopefully, the partnership with TCL will ensure that the Appassionato will available in the market faster than its predecessor. The company says that the smartphone will have two variants, and will start shipping by September 2017. The elite edition Turing Phone Appassionato PX8 will cost $1,099 (approx. Rs. 70,700) and the premium-luxury edition Appassionato GX8 will cost $1,599 (approx. Rs. 1,02,800).
TRI notes that the new smartphone will be the world's first mass-produced Liquidmorphium smartphone and will feature an AI-based concierge service called "Sir Alan." Besides Liquidmorphium, the company says that the device features a diamond-like carbon coating which provides a "high-tech ceramic feel and a scratch resistant surface." TRI also says that the smartphone comes with its security features which will be integrated into the Android Nougat v7.1.1 OS. The phone is said to be powered by a Qualcomm MSM8996SG-AC, which seems to be a version of the Snapdragon 821 platform.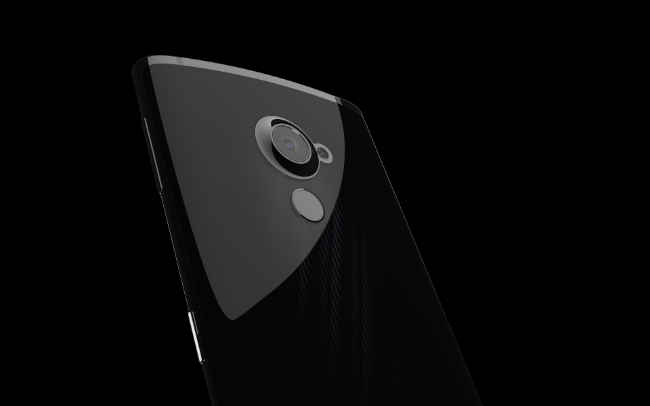 "TRI's Appassionato leapfrogged passive voice command search tools of existing smartphones. Inspired by the work of American engineer and inventor Douglas C. Engelbart, TRI will advance amplified intelligence by incorporating the latest developments in AI and in human enhanced-concierge capabilities," Syl Chao, CEO of TRI stated. "The TRI enhanced-concierge service, 'Sir ALAN', works in conjunction with an AI interpretation engine to jointly provide finely tuned, relevant lifestyle and business recommendations for Appassionato users."
However, it should be noted that TRI has a habit of making very tall claims. Last year, the company was planning to work on a device called the Turing Phone Cadenza. The company claimed that the device would be powered by two "Snapdragon 830" SoCs for a total of 16 cores, 12GB DDR4X RAM, 1TB storage, 60MP quad-rear camera, two 20MP front cameras, a graphene oxide composite body, Marshall-powered audio, and compatibility with four sims. TRI also said that it was planning to launch the phone sometime this year.