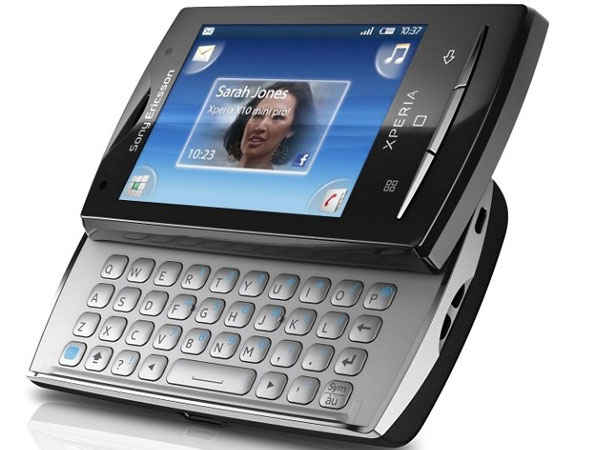 First look
The moment we laid our eyes on the Xperia X10 Mini and Xperia X10 Mini Pro, we couldn't help but coo in unison, "Cute!"
We were all over the phones for the few moments we spent with them. We first got our hands on Xperia X10 Mini. Unlike the N97, the 'mini' avatar of Xperia X10 does complete justice to the tag. The phone is as only big as an average palm, which was a very welcome sight. When was the last time we saw a phone this small? And when, especially, was the last time we saw a phone this small, that also packed specs like Android 1.6, a 5 Megapixel camera, and connectivity options like 3G, A-GPS, EDGE, GPRS, HSDPA, microUSB, Bluetooth, A2DP and WLAN? The interface is similar to Xperia X10 and features 'Timescape', the Xperia interface that integrates all your social networks and texts. But it lacks Mediascape, the media gallery. The 'mini' versions of Xperia X10 will also get the Android upgrade in 2010 Q4, along with their larger predecessor. The phone surprised us with the features that were packed in it, something we'd give kudos to Sony Ericsson for. But with its 2.5 inch screen, the Xperia X10 Mini only supports alphanumeric on-screen keypad for typing. Those who have been spoiled by the recent inflow of physical QWERTY keyboard phones can go for the 'other' Mini, the Mini Pro. Its QWERTY keyboard placates the typing bug with 32 additional grams and one additional millimeter of thickness.
Hands-on
The operation of the phone felt really snappy. We'd say it complements the whole 'little quick dwarf' image of the phone. But we'd like to test it loaded with data when we get our hands on these for a comprehensive review. It is one of the few phones in the market that can be operated single handedly. The four-corner shortcuts on the homescreen are all reachable. The rounded back fits snugly in the palm. The keyboard on the Pro, although small, didn't feel cramped.
These phones will definitely cater to people who are tired of the 'big' smartphones. Also expect these two to be slightly more popular with the ladies, they are just 'that cute'. Their form-factor alone will get these phones a lot of fans, Android being a major attraction. While the Xperia X10 Mini has already been launched in India, expect the Pro version to hit the streets in two-three months.