Want to modernise your banking loan application?
Build an application that analyses credit risk with #IBMCloud Pak for Data on #RedHat #OpenShift
Click here to know more
Advertisements
It seems like there might be some discrepancy in the availability of Android's Trusted Face feature on OnePlus's devices. The Trusted Face was introduced by Google to Android quite some time back. However, while some OEMs have disabled the feature, it is available on devices running stock Android such as the Moto G5s Plus and the Xiaomi Mi A1.
Earlier today, we posted a story about the feature popping up on our OnePlus 3 smartphone, post the Android Oreo-based OxygenOS 5.0 update. However, after many users pointed out that they've had this feature for a while, we noticed a number of discrepancies regarding the feature within the same model. For example, the OnePlus 5 6GB that we have in the office shows nothing when you enter the Smart Lock menu, however, the OnePlus 5 8GB that we have in office displays that option.
Both the devices are running the same version of the OxygenOS (v4.5.14) and have the September Security update.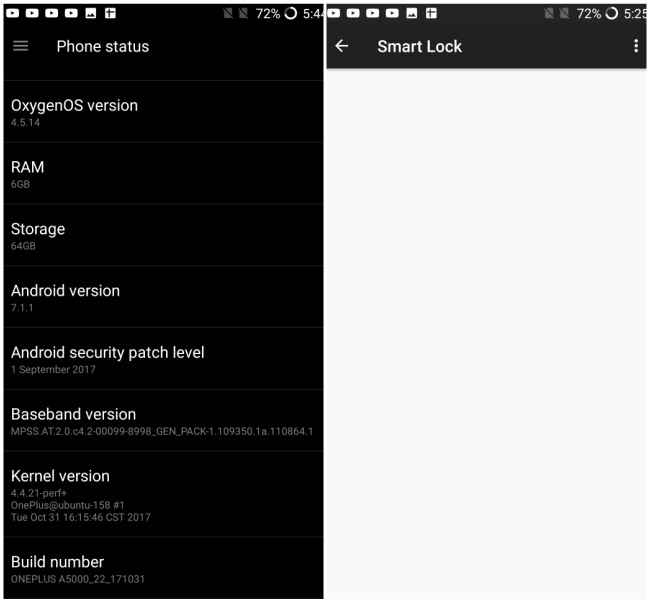 OnePlus 5 6GB with the Smart Lock screen empty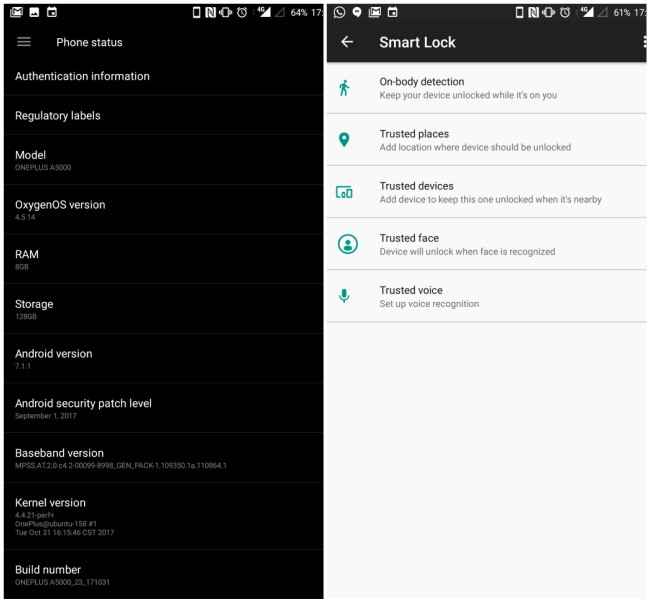 OnePlus 5 8GB showing the option under Smart Lock
We've reached out to OnePlus regarding this discrepancy and will update the story once we get their comment.