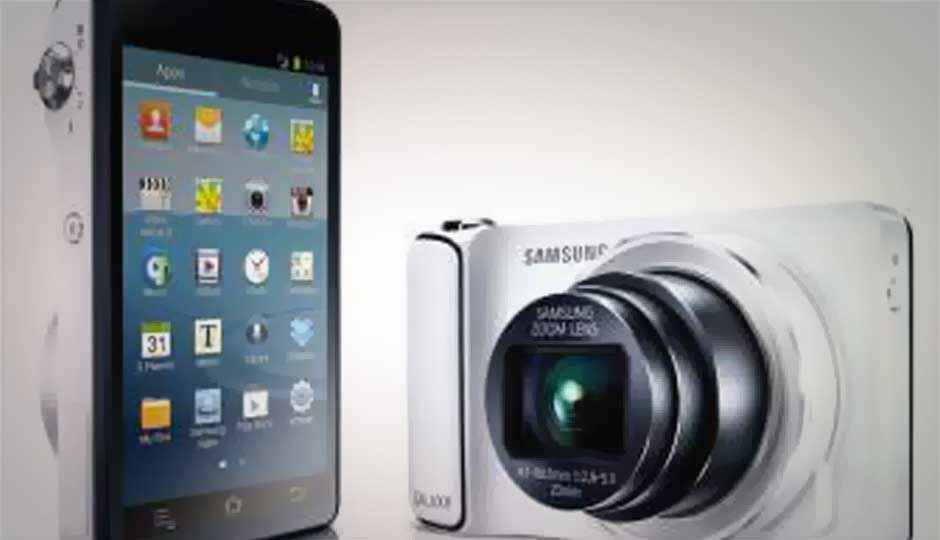 HIGHLIGHTS
Samsung looks to be releasing an update for its Galaxy Camera. The update brings with it Android version 4.1.2 Jelly Bean. The update has started appearing in parts of the UK.
UK users of the Samsung Galaxy Camera have started to receive the Android 4.1.2 update. The update doesn't bring with it a slew of new features, but users have noticed a new Gallery app. The Gallery app seems to be the same one found on the Samsung Galaxy Note II. Since the Gallery app on the Note II is one that was well received by the users, its nice to see Samsung bring it to their other devices.
No other information is available about what the update brings, but we assume stability improvements and performance enhancements too are present in the update.
The Galaxy Camera is quite a unique point-and-shoot camera. It boasts of a 4.8-inch HD Super Clear LCD Screen. It also boasts a 21x optical zoom lens and a 16-megapixel BSI CMOS sensor for high-quality images close up and in low light conditions. The camera is powered by a quad-core 1GHz processor and runs Android 4.1, Jelly Bean straight out of the box.
In our opinion, the Galaxy Camera is Samsung's attempt to strap a camera-sized sensor onto the Galaxy S III, whilst stretching it out a little. We received this camera not in a box made of cardboard, but in a case made of doubt and disbelief. We had very little faith in this camera, but after playing with it for many days we're very surprised as to how well this camera performs, not just as an Android-powered device, but also as a camera. But is it worth the Rs. 29,850 price tag? Well, read our review here to find out!
Source: Phandroid