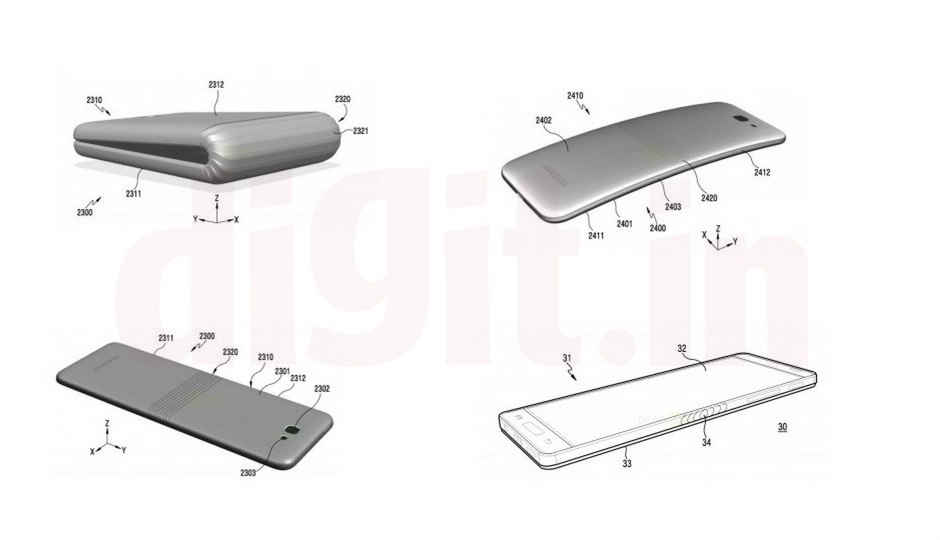 HIGHLIGHTS
Both Samsung and LG Display have been known to be working with foldable displays. The Samsung Galaxy S may be the first phone to use it.
Samsung may launch its rumored foldable smartphone, the Galaxy X, next year, says a report by Business Korea. "We aim to launch a foldable smartphone next year," the publication quoted Ko Dong-Jin, Samsung's president of IM Division, as saying.
Both Samsung and LG have been working on flexible displays, though they're yet to bring such screens to the mainstream. The Galaxy X could be Samsung's flagship next year and will be the first foldable smartphone, dwelling something between flip phones and regular Android phones.
Further, the Business Korea report says that Samsung has apparently developed a foldable screen with 1.0R curvature. That allows the panel to be completely folded inwards, just like a sheet of paper. "Samsung has applied for a number of technology patents for foldable smartphones in order to preempt the foldable display. But as the product is not officially released, it will be vital to the success of the product how much-related technology is applied," an industry official told Business Korea.
It's possible that Samsung is moving up the timeline for this device due to the iPhone X. Apple's 10th anniversary iPhone has been touted as the future of smartphones. Making a foldable smartphone will certainly bring Samsung back into focus.