Samsung's much-anticipated Google phone is going to be GT-I9250 and will be known as Samsung Nexus Prime. The Nexus Prime will run on next generation Android OS, Ice Cream Sandwich and is expected to be launched in October.
If reports are to be believed, Samsung's upcoming smartphone GT-I9250 is going to be the next Nexus phone, Nexus Prime. Reports further state that the Samsung I9520 aka Nexus Prime will feature the next iteration of Android, Ice Cream Sandwich and is expected to be launched in October.
[RELATED_ARTICLE]
However, according to a GSMArena report, the official name of the next Google flagship will be Samsung Galaxy Nexus not Nexus Prime. The device will have a 4.65-inch display with HD resolution rather than previously rumored 4.5-inch WVGA. The screen of the new device will be curved, resembling the Nexus S screen. It will also be very thin at 8.8-mm and posses a metal chassis.
Meanwhile, a support page has been found on Samsung's UK website that hints at upcoming Nexus Prime. The almost-empty page dubbed to be a dummy or placeholder bears the name GT-I9250. Though not much information is displayed on the website, but its now strongly believed that the Nexus Prime will hit the UK market first. The support page links to several FAQs and how-to guides of handsets such as the Omnia 7 and Galaxy S2.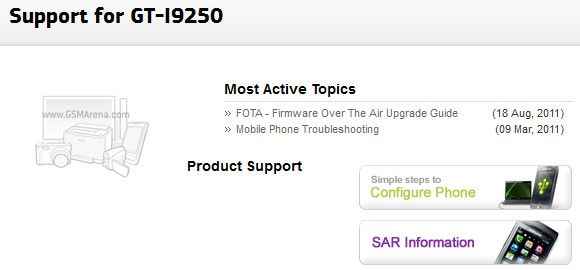 The GSMArena in its previous report had posted screen shot of a user agent profile (UAProf) from the Samsung website. The report claimed that the model number of the new Samsung smartphone will be I9250 and sport a 480x800 (WVGA) resolution display.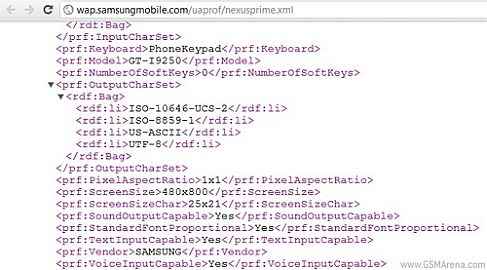 Also read,