Samsung Galaxy S22, Galaxy S22+ and Galaxy S22 Ultra recently launched in global markets. The Galaxy S22 series is headed to India very soon and today we have some information about its pricing courtesy of MySmartPrice. While Samsung is yet to reveal the launch and availability date, there are rumours that the Galaxy S22 series could launch on March 11.
According to a report by MySmartPrice that cites retail sources, the Galaxy S22 is priced starting at Rs 69,900 while the Galaxy S22 Ultra with S Pen will start at Rs 1,09,900 when it launches in India. There are multiple storage variants and colourways on offer which will be detailed at the time of an official announcement by Samsung.
Also Read: Samsung Galaxy S22 vs Galaxy S22 Plus vs Galaxy S22 Ultra: What's different and which one should you go for?
Samsung Galaxy S22 series India launch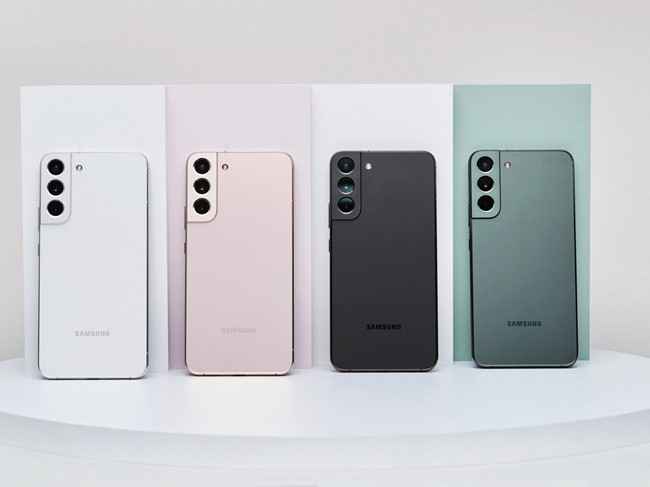 The Samsung Galaxy S22, S22+ and S22 Ultra can be pre-reserved on the Samsung India website with pre-orders set to go live soon. As per rumours, the Samsung Galaxy S22, Galaxy S22+ and Galaxy S22 Ultra will be launched on March 11 in India.
Samsung has also confirmed that the Galaxy S22 series will launch with Snapdragon 8 Gen 1 chipset instead of the Exynos 2200. The Galaxy S22 and S22+ have a 50MP main sensor with OIS, a 10MP telephoto sensor with 3x optical zoom and a 12MP ultrawide camera. The Galaxy S22 Ultra, meanwhile, has a 108MP primary camera, a 10MP periscope telephoto lens, a 10MP telephoto camera and a 12MP ultrawide camera.
The battery size varies from 5000mAh on the Galaxy S22 Ultra to 4500mAh on the Galaxy S22 Plus, and 3700mAh battery on the standard Galaxy S22.