Samsung is reportedly going to unveil a smartphone with flexible dual-displays at the forthcoming Mobile World Congress event. Dubbed as the Samsung Galaxy Q, the device is tipped to have two 5.3-inch displays that fold out into single large display.
The rumoured Galaxy Q is expected to feature two 5.3-inch 1080p HD AMOLED displays, a dual-core 1.7GHz Exynos 5250 processor with 2GB of RAM, 8MP rear camera, 2MP front camera and a 3500 mAh battery. The device is likely to run Android 4.2.1 Jelly Bean.
It's not the first time rumours regarding the Galaxy Q have surfaced on the web. Back in 2011, the Galaxy Q had been rumoured with similar set of specifications, except for the dual-displays. The latest round of rumours origins from MobileGeeks.de where a reader posted GLBenchmark's tests of a device with the model number GT-B9150.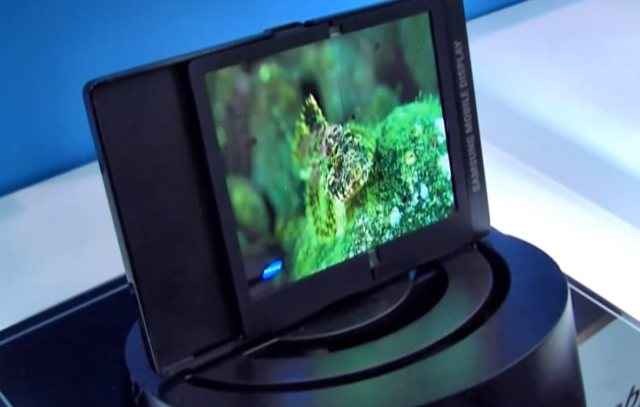 According to reports, Samsung will be using an early version of the folding display technology to make the Galaxy Q's two screens fit together without breaking. The company recently revealed the flexible OLED Youm display. Take a look at Samsung's flexible display in video below:
Samsung is gearing up for some major announcements at the MWC 2013. According to reports, the Korean manufacturer is going to announce as many as 8 devices including the much-awaited the Samsung Galaxy S IV. The recently leaked benchmarks showed there are as many as 6 devices that are yet to be announced by the company.
Source: SlashGear