The Samsung Galaxy Note 8.0 was recently announced at MWC, where we saw the device in a pearly white finish, a signature colour for premium Samsung devices. However, a charcoal black version of the device has now been spotted online.
In an image provided thanks to PhoneArena, we can see that a charcoal black version of the Note 8.0 probably does exist, but as with most colour variants, there is the suspicion that it could be a region or carrier specific device. Earlier, Samsung had introduced two new colorus for the Galaxy Note II (Amber Brown and Ruby Wine), so it is not surprising that the Note 8.0 is also getting its fair share of the colour palette.
The Galaxy Note 8.0 was earlier accidentally revealed by Samsung at the launch event of the two new Galaxy Note 10.1 colour variants as some of the promotional material carried the image of the yet to be revealed Note 8.0. Samsung followed that up with an MWC announcement soon after which, the tablet has received an India unveil, but under the name of Note 510. Read our Samsung Galaxy Note 510: First Impressions.
The Samsung Note 8.0 runs on a 1.6GHz A9 quad-core processor with 2GB of RAM to boot. The device will also have either 16 or 32GB of onboard storage along with the ability to add another 32GB via microSD card. The Galaxy Note 8.0 has been announced for India, but has not yet received an official launch date or price, but we're expecting the tablet to be out by June.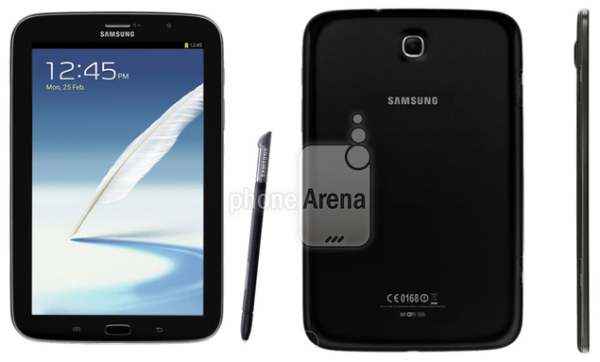 Source: PhoneArena