As the launch date for the Samsung Note 10 inches closer, more information about the device keeps leaking. This time, the leaker Ishan Agarwal has shared renders of both the Samsung Galaxy Note 10 and the Note 10 Plus, along with the phone's Stylus. The renders look like the final thing, given how close we are to the launch date.
The renders show two colours of the upcoming flagship duo, a silver-blue gradient finish and another in jet black. The S-Pen can also be seen in the renders, looking pretty much the same as before. We can also see a button on the S-Pen, which we expect will also double up as a clicker or a shutter button for selfies.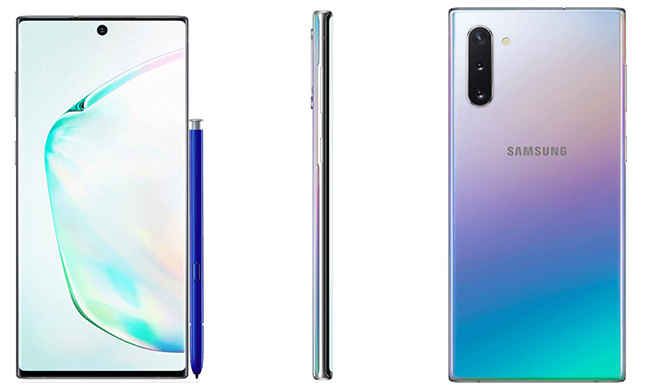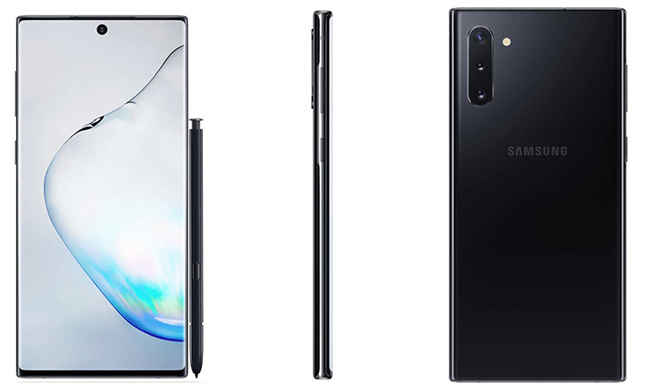 What is of note in this recent most leak are images of both the Samsung Galaxy Note 10 and the Note 10 Plus (earlier referred to as the Note 10 Pro). The Plus variant appears to just be a larger and wider version of the Samsung phone. Another thing that becomes clear is that the larger phone has a fourth sensor as part of its camera stack, potentially a Time of Flight or depth sensor of some sort. The front cameras are housed within the display as a punched hole and this is located right in the center of the screen.
Samsung is expected to unveil the Galaxy Note 10 and the Galaxy Note 10 Plus on the August 7.