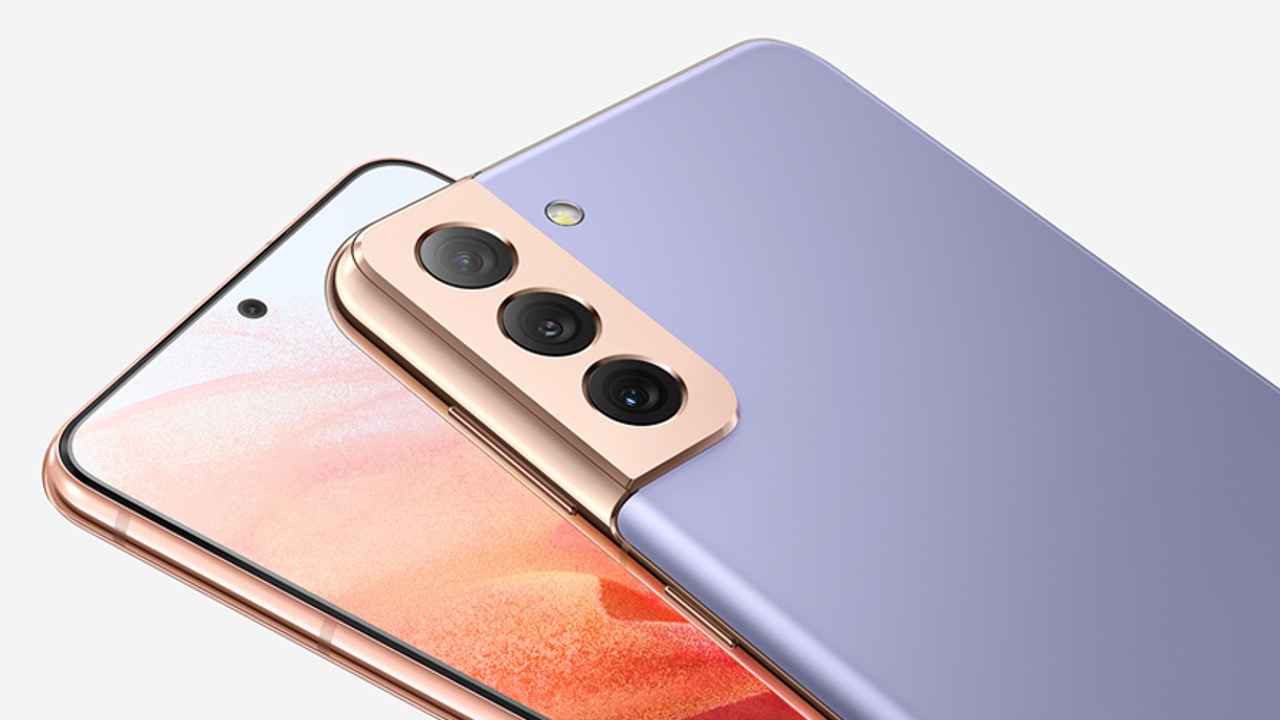 HIGHLIGHTS
Samsung announces extension of security updates to more Galaxy devices

Samsung Galaxy Fold, S10, S20, Note 10, Note 20 to receive four years of security updates

Samsung's devices launched after 2019 eligible to receive security updates
Samsung has announced that it is extending its security updates to cover more smartphones and tablets launched from 2019 onwards. Previously, the company has been known to release security updates for at least the first two years and now that has been extended to four years. This applies to most Samsung Galaxy smartphones and tablet devices announced since 2019.
Samsung has revealed that Galaxy smartphones including the Z-series, S-series, Note lineup, A-series and M-series are eligible for receiving four years of security updates. The company has also included the Galaxy XCover and Galaxy Tab range of devices launched since 2019.
We're committed to offering the best and most secure mobile experience possible. That's why we're extending our security updates to a minimum of 4 years for our users. #Samsung #SamsungKnoxhttps://t.co/XZbRfbLWiF

— SamsungNewsroomIN (@SamsungNewsIN) February 22, 2021
"At Samsung, our number one priority is offering the best and most secure mobile experience to our users, and we're constantly optimizing the security of our products and services. Mobile devices play such an important role in our lives, it's only natural that we want to hold onto them longer. That's why, thanks to the latest technology advancements, we're committing to securing Galaxy devices for even longer, so that everything that should be kept protected stays protected," said Seungwon Shin, VP & Head of Security Team at Mobile Communications Business, Samsung Electronics.
List of eligible smartphones and devices
Galaxy Foldable devices: Fold, Fold 5G, Z Fold2, Z Fold2 5G, Z Flip, Z Flip 5G
Galaxy S series: S10, S10+, S10e, S10 5G, S10 Lite, S20, S20 5G, S20+, S20+ 5G, S20 Ultra, S20 Ultra 5G, S20 FE, S20 FE 5G, S21 5G, S21+ 5G, S21 Ultra 5G
Galaxy Note series: Note10, Note10 5G, Note10+, Note10+ 5G, Note10 Lite, Note20, Note20 5G, Note20 Ultra, Note20 Ultra 5G
Galaxy A series: A10, A10e, A10s, A20, A20s, A30, A30s, A40, A50, A50s, A60, A70, A70s, A80, A90 5G, A11, A21, A21s, A31, A41, A51, A51 5G, A71, A71 5G, A02s, A12, A32 5G, A42 5G
Galaxy M series: M10s, M20, M30, M30s, M40, M11, M12, M21, M31, M31s, M51
Galaxy XCover series: XCover4s, XCover FieldPro, XCover Pro
Galaxy Tab series: Tab Active Pro, Tab Active3, Tab A 8 (2019), Tab A with S Pen, Tab A 8.4 (2020), Tab A7, Tab S5e, Tab S6, Tab S6 5G, Tab S6 Lite, Tab S7, Tab S7+