Samsung Galaxy S8 and S8+ preorder customers started complaining reddish tint on their units' display
Samsung will issue a new update next week that will fix the reddish tint issue on Galaxy S8's display. According to Korea Herald, Samsung has acknowledged the issue and is planning to upgrade the software that will revise the colour output on Galaxy S8. "We will upgrade the software because of some dissatisfied customers although there is no problem in the phone itself," a Samsung spokesperson told The Korea Herald.
Samsung Galaxy S8 and S8+ have gone on sale in South Korea, the US and Canada starting today. The smartphone has beaten all the previous pre-order records in Samsung's home market and is widely considered as a well-designed smartphone. However, some pre-orders customers started experiencing reddish tint on their units' display. The discolouration issue reportedly could not be fixed from colour display settings.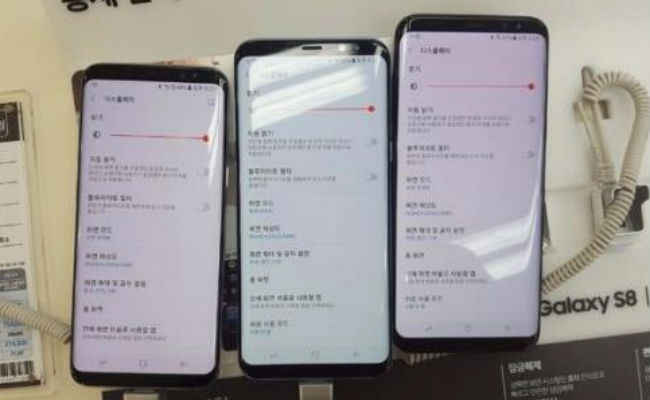 Samsung Galaxy S8 and S8+ feature new 5.8-inch and 6.2-inch Super AMOLED Infinity Display with Quad HD+ resolution and HDR10 support. The displays on the Galaxy S8 have been deemed the best ever on a smartphone by DisplayMate and the new red tint issue came as a surprise to most consumers.
Samsung says the problem is not caused by hardware and can be easily fixed with the software update. Samsung has even informed its service centres about the incoming update fixing the red tint issue on its Galaxy S8 series. Meanwhile, Samsung Galaxy S8+ is getting its first software update in Europe that brings latest security fixes including the April 1 security patch.