Samsung's next flagship smartphone Samsung Galaxy S III is expected to be launched in February 2012. According to reports, Samsung is working on a 3D variant of its Galaxy S smartphone, Samsung Galaxy S 3D.
Rumours of Samsung's next flagship smartphone, Samsung Galaxy S III are back in the news. According to the latest reports, the Samsung Galaxy S III will be launched in February 2012, at MWC 2012. The new Galaxy SIII is expected to come with a quad-core processor. The last round of rumours had suggested that the S III would feature a new Exynos processor, the Exynos 4412. Also, the new Exynos processor is rumoured to be an ARM Cortex A9-based quad-core unit.
According to unwiredview.com, the Galaxy S III is likely to feature a large HD (1280 x 720) Super AMOLED Plus display, LTE connectivity, and the latest Android 4.0 Ice Cream Sandwich platform. Other things to expect from the S III are a 12MP camera and 2GB of RAM.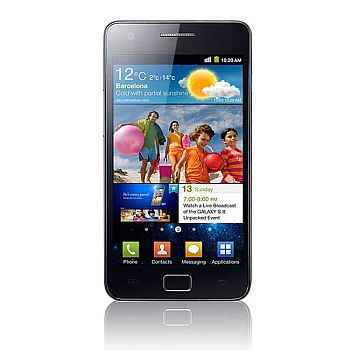 Galaxy S II is Samsung's most popular smartphone
Separately, reports suggest Samsung is also working on a 3D smartphone. Dubbed as the successor to the Samsung Galaxy S, the Galaxy S 3D is expected to be launched in the second half of 2012. The Samsung Galaxy S 3D is likely to feature an autostereoscopic Super Amoled HD Plus display with 1280x720 pixel resolution. The screen size of the 3D device is expected be between 4.2-inch to 4.65-inch.
Also read,

Vote and Win!

Digit Icons of Trust 2011 Survey

Visit http://thinkdigit.com/trust to vote for your favorite tech brands in India.
Survey participation gives you a chance to win exciting gifts like wireless input devices, earphones and special edition Digit branded T-shirts.
As an appreciation of your valuable time and input, every participant will receive an assured gift in the form of Digit discount vouchers.
We encourage you to participate in multiple surveys to increase your chances of winning more goodies.