RIM certainly must be anxious after the dismal performance of its touchscreen platform (BlackBerry 6 operating system) lead device, the flagship Torch, as it looks like it is launching the device's successor soon, as well as two other mobiles, and they are all touchscreen phones, 3G capable and sporting the latest version of the operating system. Boy Genius Report seems to have gotten their hands on exclusive photos and specifications on the devices:
BlackBerry Torch 2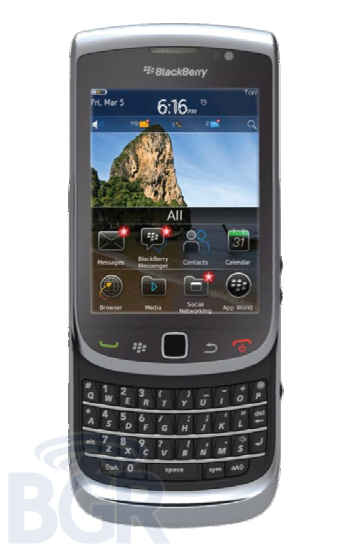 [RELATED_ARTICLE]Looking to come back all guns blazing, yet still offer great battery life, it looks like RIM's decision of staying away from dual-cores from now has been substantiated. The BlackBerry Torch 2 has a 1.2GHz processor, twice as fast as its predecessor's, and comes with the latest BlackBerry 6.1 operating system as well as a hardware graphics accelerator. It's nearly identical with the Torch 1, and so could actually be called rushed update rather than a new model altogether. Other specs include an improved resolution screen (3.2-inch, 640x480 pixels), 512MB of RAM, 8GB of internal storage, a 5MP camera, a magnetometer, an accelerometer, and even a near field communication (NFC) chip, just like the Google Nexus S. It will also sport a 1300 mAh battery. No news as to when it will arrive.
BlackBerry Dakota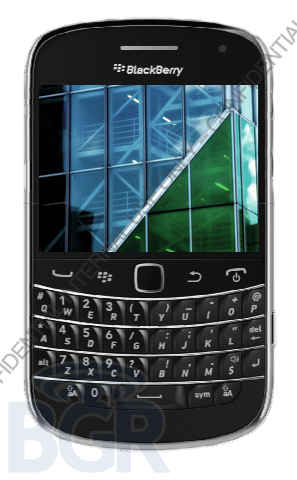 The BlackBerry Dakota has the famous BlackBerry Bold's styling, and comes with numerous improvements, from a 2.8-inch (640x480 pixel!) capacitive touchscreen, to a 5 MP camera with flash capable of 720p HD video recording, NFC chip, 3G connectivity, magnetometer, 4GB of storage, 768MB RAM, and BlackBerry 6.1 operating system.
BlackBerry Apollo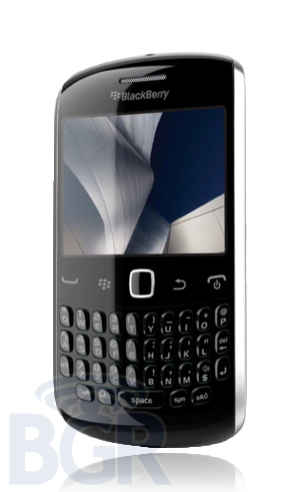 The update to the Curve 8520, Apollo is supposedly the codename for the latest generation of BlackBerry Curve phones, giving the lower-end some great features and performance gains. Specifications include: a 480 x 360 screen, 5MP camera, NFC capability, 3G (HSPA/UMTS), 512MB of eMMC, 512MB of RAM, and an 800MHz CPU, apart from BlackBerry 6.1 operating system.