By launching the iPhone Xs Max, Apple has taken the premium segment of smartphones a notch above to the luxury level owing to the phone's costly price tag. The iPhone Xs Max is the company's largest phone which sports a 6.5-inch OLED display and starts at a price of $1,099 (Rs 79,600 approx). With the launch of the new breed of iPhones, Apple discontinued the iPhone X, slashed the cost of older models and updated the iPhone service prices. Interestingly, the cost to fix an iPhone Xs Max is equal to the starting price of the new iPhone 8. Moreover, in that cost, you can buy a base model of the iPhone 7 Plus and spend the remaining money to buy a snappy back cover to jazz up the smartphone.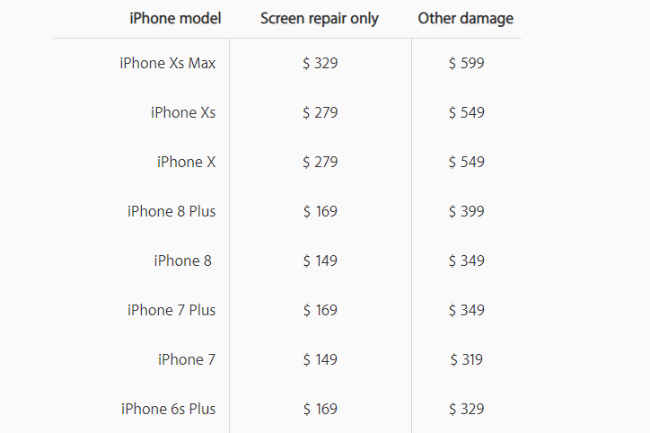 According to the latest iPhone service price list in the US, if you get the screen of the iPhone Xs Max repaired, it'll cost you $329 (Rs 24,000 approx) but if there is any "other damage" to the smartphone, the Cupertino-based tech giant will ask you $599 (Rs 43,500 approx) for repairs. The iPhone 7 Plus is currently priced at $569 (Rs 41,000 approx) in the US. When you compare it with pricing of the iPhone Xs Max's repair, you will notice that you can buy a brand new iPhone 7 Plus and still have $30 left with you. It's more amusing when you consider that the iPhone 7 now costs just $449 (Rs 32,500 approx). That's $150 less than an iPhone Xs Max's repair cost.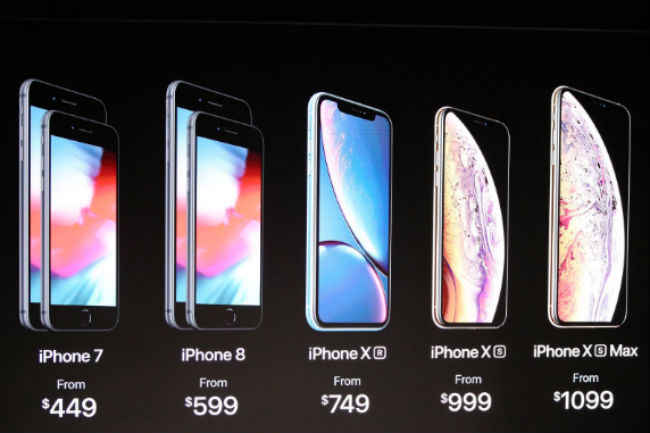 Luckily Apple has a solution, the AppleCare+, to lower down the repair costs. AppleCare+ includes two incidents of accidental damage coverage. You can use an incident for screen repair or for other damage to your iPhone. For all iPhones under AppleCare+, the screen repair is done for $29 and fixing the "other damage" will cost $99. Apple launched the iPhone Xs, the iPhone Xs Max and the iPhone XR on September 12. The iPhone XR comes in three storage variants of 64GB, 128GB and 256GB and is priced starting at $749 (Rs 54,000 approx). The iPhone Xs will start at $999 (Rs 72,000 approx), while the bigger iPhone Xs Max will cost buyers a minimum of $1,099. You can read about the India prices here.